Meditation Is An Essential Physical, Mental, Emotional, and Spiritual Practice to Create a Life You Love. Here's Why:
After 50 years of studying, applying, and mentoring others in transformational principles, I've never come across a tool for success and manifestation that's easier to integrate into your own life than meditation! No matter what your unique goals and dreams are, meditation can help you bring them into reality in a way that works for you.
Plus, whether prayer, personal reflection, or any of the other many forms of meditation, there are remarkable benefits that might surprise you.
Even the simplest meditation techniques for just a few minutes a day can help you create a life you truly love living!
Here are some of the most notable physical, mental, emotional, and spiritual benefits of meditation.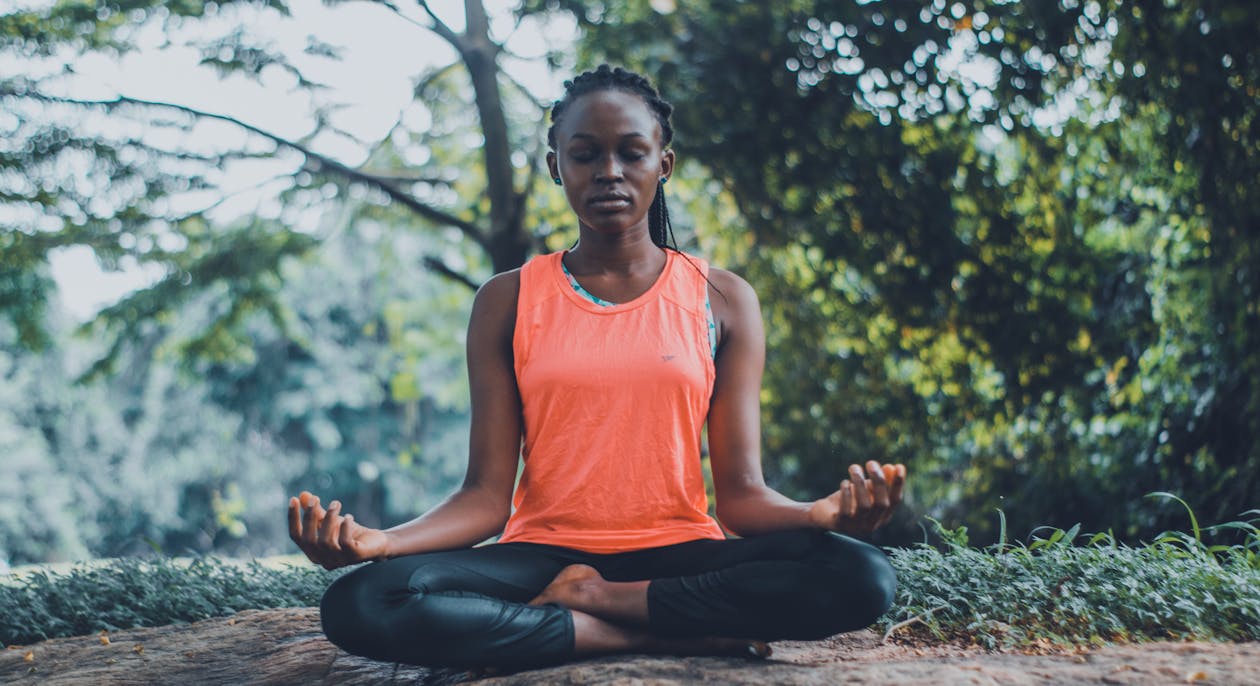 The Extraordinary Benefits of Meditation on Physical Health
"If a person's basic state of mind is serene and calm, then it is possible for this inner peace to overwhelm a painful physical experience." –The Dalai Lama
The mind-body connection has been well documented, not only in modern scientific studies, but also in ancient texts. Modern researchers are accepting more and more that the condition of the mind affects the condition of the body, and vice versa.
If you are manifesting a life you love living, physical health and wellbeing cannot be overlooked. Our bodies are the vehicles through which we experience all life has to offer. Vibrant Physical health is a key area through which we experience abundance!
Meditation can contribute to a significant improvement in physical health.
Less stress and more peace of mind
While you may already be familiar with the importance of taking rest days when it comes to physical exercise, it's also essential to rest your mind.
During meditation, you focus your attention, reducing the stressful, chaotic thoughts that can often crowd your mind.
As a result, meditation has been shown to reduce cortisol levels (the stress hormone), reducing chronic stress. regulating the nervous system, and reducing the risk of stress-related disorders like ulcers and high blood pressure.
Even more significantly, numerous studies have shown that meditation has a significantly positive impact on psychological stress often linked to anxiety, reducing anxious symptoms and panic attacks. And those remarkable results were maintained long-term, with most study participants reporting the continued positive impact of meditation years after the study concluded.
Reducing stress levels and creating more peace and calm is imperative to your personal development process. Chronic stress has been linked to significant declines in health, and it's only in a relaxed state that you're able to access the creative, expansive parts of your mind.
More restful, rejuvenating sleep
Research has shown that people who meditate on a consistent basis get better sleep, even if they only meditate for 5 or 10 minutes a day!
Improved sleep quality results in increased cognitive performance, greater resilience to stressful situations, better moods, and increased immune function. Healthy sleep allows our bodies and minds to recover and repair, contributing to whole-person health.
And we all know that being well-rested means more energy and a greater ability to be more productive each day.
Greater health, energy, and vitality
The health benefits of meditation have been demonstrated across all areas of physical wellbeing. In fact, regular meditation has been shown to lower blood pressure and heart rate, improve cholesterol, promote faster healing, reduce physical pain, and strengthen the immune system. Studies have even shown that people suffering with chronic pain see measurable differences in their ongoing pain levels with a commitment to even short, daily meditation!
Highly successful people know that having a healthy body is incredibly important when it comes to pursuing their goals and bringing their dreams into reality. The effects of meditation can play a significant role in achieving the vibrant health necessary to create a life you love!
The Exceptional Benefits of Meditation for Mental Health
"Meditation gives you an opportunity to come to know your invisible self. It allows you to empty yourself of the endless hyperactivity of your mind, and to attain calmness. It teaches you to be peaceful, to remove stress, to receive answers where confusion previously reigned."

Wayne Dyer
Greater emotional health & ease in letting go of thoughts that don't serve you
Creating a life of joy, passion, and purpose starts with choosing to let go of thoughts that don't align with your vision.
When you meditate, you build a psychological resilience to stress, negative thoughts, and difficult emotions, ultimately making you less reactive.
With mindfulness practices like meditation, the things that may have significantly impacted your emotional state in the past have less of an impact. Less reactivity means you also spend less time on autopilot, gaining the ability to mindfully notice the thoughts you're thinking in your daily life and intentionally choose those more aligned whenever necessary.
This is the first step to being able to give more energy to thoughts that will actually move you forward in life, versus those that keep you stuck.
Manifesting your vision requires you to focus on the dream you're holding for yourself. Meditation can give you the mental space and emotional awareness to do so, speeding up your manifestation results!
Improved focus and concentration
An article published by the U.S. National Library of Medicine under The National Institutes of Health states that,
"…long-term practice of meditation increases gray matter density in the areas of the brain associated with learning, memory, self-awareness, compassion and introspection."
If you want to grow and live your freest, fullest, and happiest life, you're going to need some discipline, insight, and creativity– all of which are greatly improved with a meditation practice.
As my dear friend Bob Proctor once said, "Be like a postage stamp. Stick to it until you get there!"
Those who meditate regularly are able to keep their minds on the big picture, which is essential when it comes to transforming your goals and dreams into reality.
Increased self-confidence
By dedicating time to go within on a consistent basis, you'll be more attuned to your intuition about whether specific people, opportunities, or decisions are IN or OUT of alignment with your goals and dreams.
The more in touch you are with your intuition, the more you'll have self-confidence in the face of fear to move in a specific direction toward your dreams without hesitation or doubt. Alignment with your inner sense of knowing will empower your decision making, ease self-doubt, and help you stand firm in your vision with divinely-inspired clarity.
Less psychological distress
Mindfulness meditation programs have shown significant, positive impacts on clinical mental health, including post-traumatic stress disorder, clinical anxiety, and depressive symptoms.
Scientists have demonstrated that the use of meditation has a direct impact on the brain's production of serotonin. By increasing feel-good chemicals in the brain, meditation effectively melts away the stress that leads to low serotonin levels and depression.
While the body of modern research is still being built demonstrating the full impact of mindfulness training on mental health, researchers agree that meditation and mindfulness are an important part of personalized treatment for symptoms of depression, anxiety, and PTSD.
The Remarkable Emotional Benefits of Meditation
"All the things we care the most about – that we want the most – inner peace, happiness, calm, compassion, focus, gratitude – these are skills. These are not factory settings that you can't change. These are skills that you can practice, that you can generate, that you can take responsibility for, just the way you can work on your body in the gym… It doesn't mean that external circumstances aren't going to impact your happiness. It just means that you're going to be able to navigate this with a little bit more ease." –Dan Harris, journalist and author of 10% Happier
Greater happiness and fulfillment
Studies show that most people live with a baseline level of happiness— even in the face of remarkably positive or negative events, most of us return to our personal happiness baseline within a few months.
The good news is, our brains are capable of growth and change. We can impact the parts of the brain that determine our baseline for happiness, and meditation has been shown to increase it!
With increased happiness, long-term meditators also experience greater levels of self-acceptance, a higher sense of purpose in life, and greater satisfaction each day. Not to mention a sense of inner peace and connection with others, which is an essential part of a happy, productive life.
Increased feelings of gratitude
Highly successful people understand the benefits of gratitude in their lives.
By creating time to reflect on your life each and every day, you invite a feeling of gratitude. Gratitude increases positive emotions, helps you tackle challenges and move through adversity with ease, and amplifies your alignment to the vision you're manifesting.
Gratitude is the foundation for attracting more of what you would love into your experience AND creating a life you truly love living.
Heightened Emotional Intelligence
Life can sometimes be challenging, and a regular meditation experience does not mean ignoring the people, situations, or circumstances that may feel difficult.
However, daily meditation will make it easier to turn down the volume of your inner critic and connect with your true inner voice. Doing so will lessen your emotional reactivity and increase your ability to experience compassion and empathy for both yourself and others.
Your inner voice can help shape your reality. You can either choose to listen to the voice that will help raise you to a higher vibration and greater insight and understanding, or you can choose to struggle with the racing thoughts and emotional reactivity that cause us to criticize and judge. One will help you generate an expansive, connected, powerful reality. The other will generate more resistance, struggle and lack.
The Noteworthy Spiritual Benefits of Meditation
"Each of us is born with an internal navigation system. The thinking of the world has a way of switching the system off, but we can always turn it on again through prayer, meditation and forgiveness. Doing this puts us back on track in our lives, making us wise, convicted and powerful." –Marianne Williamson
Meditation is one of the most powerful spiritual practices you can integrate into your life. Mindfulness-based meditation takes you to the depths of who you really are, stripped of all the perceptions you've had about yourself and the world around you.
This ancient practice has the power to remind you of the eternal truth that you are a spiritual being having a human experience. It can help free you from the painful stories of your past so you can experience a more fulfilling, joy-filled present and future.
When we meditate regularly, we create an opportunity to notice what's right in front of us and begin to see and think beyond the frantic, often over stimulating world that surrounds us.
More love and forgiveness for yourself and others
The more you're able to practice love and forgiveness, the more inner peace you'll experience, as well as more joyful, productive relationships with others!
Meditation also gives you the perfect opportunity to release bitterness and resentment, which is a powerful step in your personal development journey.
When you reflect on the state of your relationships and explore how you can continue to nurture them, you energetically free yourself to expand and grow into the next best version of yourself.
More purpose and passion
Have you ever wondered how to find your passion? Or maybe you've wondered how you can identify your true purpose in life?
By setting an intention to quiet the chatter of your mind, you'll more easily tune into what your soul is trying to tell you about your true calling. Research shows that those who have a sense of purpose in their lives are happier and more satisfied in their day-to-day lives.
As you continue to create a life that's a joyful expression of your highest purpose, you'll feel more inspired and passionate each day!
Improved presence and mindfulness
Meditation is a wonderful way to practice mindfulness and stay in the present moment, rather than spending your time and energy worrying about the future or reacting to the past.
Through consistent meditation, you'll continue to see how your thoughts and feelings tend to move in particular patterns. The things in your life that aren't in line with your best and highest potential will become more clear.
If you make a regular practice of noticing what you're noticing, you'll live in a state of greater self-awareness, appreciation, and gratitude. This ultimately empowers you to be able to choose who you're going to be and how you'll respond to any experience in any given moment.
Take the Next Step in Your Personal Growth Journey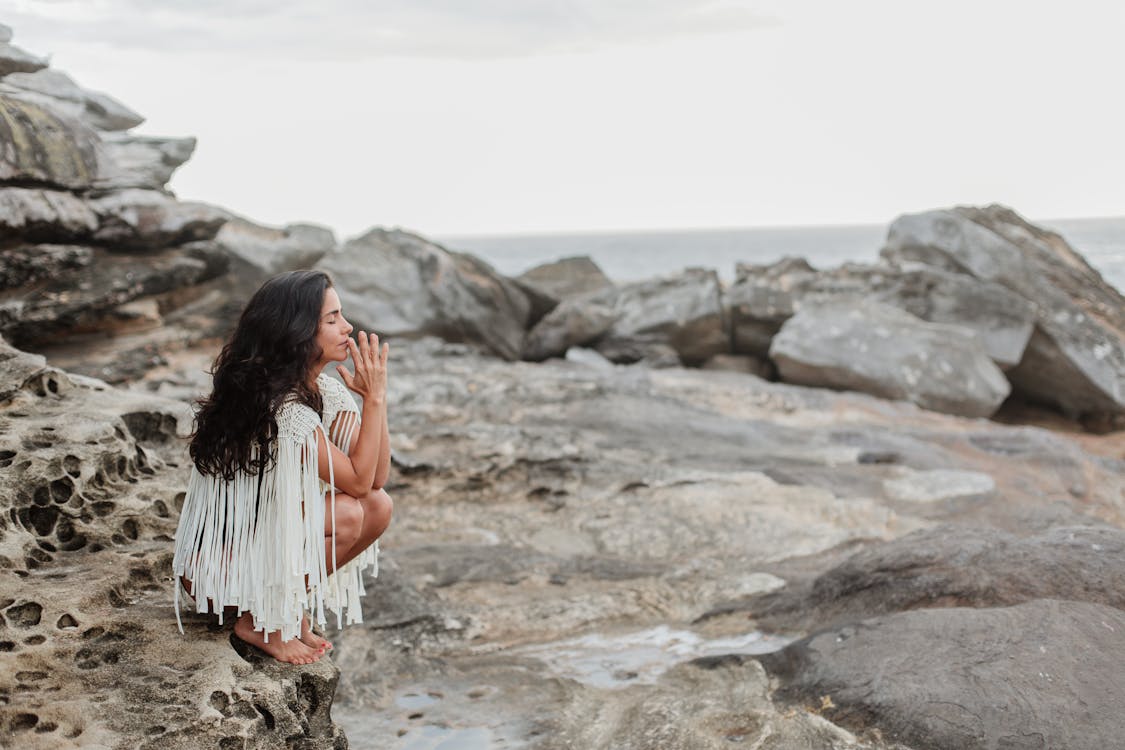 When you commit to a regular meditation practice and begin to elevate your physical, mental, emotional, and spiritual states, you can experience greater fulfillment and happiness in all areas of your life.
So, why don't more people meditate?
Even though there are countless, proven benefits of meditation, many people still have not made it a part of their daily routine. Often, people think meditation is too hard, assume it won't work for them, or have the impression they'll have to sit cross-legged in uncomfortable silence for an hour. They may have even tried meditation in the past and found that they couldn't quiet their thoughts or sit still long enough to do it "right".
If that sounds like you, I have a few tips to help you get started (or to encourage you to try again!):
Choose the type of meditation practice that works for you. The benefits of meditation can be yours no matter what your meditation practice looks like– the most important thing is to choose the type of meditation, the length, and the location that works best for you.

The best kind of meditation practice is one that you can stick to!

Drop the strict rules you've learned about meditation in the past. You don't have to sit in an uncomfortable position, meditate for a certain amount of time, or even close your eyes if you don't want to. There are no hard and fast rules about what meditation has to look like or feel like in order to work– the goal is intentional, calm focus, not a particular posture.

Keep it simple. If you've struggled with meditation in the past, start by setting an intention to sit outside for five to ten minutes each morning, breathe deeply, and contemplate your challenges, goals and dreams. It doesn't need to be any more complicated than a few moments of intentional focus.
.
Link your meditation practice to an existing routine. If making meditation a part of your daily routine has been a struggle, link it to a routine you already do each day. For example, you can contemplate things you're grateful for before you get out of bed each morning. Try practicing 5 minutes of deep breathing while you're in the shower, imagining your stress and worry running down the drain. Or, take a few moments to clear your mind and focus on your breath while you make your coffee or tea.

Keep it short. If you struggle with the attention span to meditate in silence for long periods of time, give yourself permission to keep it short. Research shows even 2 minutes of meditation have positive effects on the mind and body! Meditate for any amount of time you can– you might be surprised how your time increases the more you practice.

Try guided meditations. The auditory direction helps some people focus better and for longer periods of time than trying to meditate in silence. Guided meditations are also a great place to start if you aren't sure how to meditate or where to begin your own meditation practice!
Start your own meditation practice with some of my favorite guided meditations:
Building the Vision of Your Dreams Guided Meditation
This free guided meditation will allow you to connect with the deep inner voice that's calling you to a greater level of existence, achievement and becoming. If you're ready to open the doors of possibility and craft a powerful vision of the life you would love to live, this is one meditation you will want to try!
Abundance Activation Guided Meditation
This free guided meditation will help you discover the 3 most powerful abundance blocks that may be holding you back from creating the abundance, financial growth and time freedom you want. This meditation will also calm your mind and turn feelings of unhappiness and longing into a clear vision of the life you would love to live.
Guided Meditation for Authentic Confidence
This free 10-minute guided meditation will allow you to discover what TRUE, AUTHENTIC confidence really is – It's NOT based on your past behavior, your history, your talents, or your IQ… it's based on you loving and valuing yourself fully, and knowing you have something unique and wonderful to share with the world.
Heal Your Hurt, Heal Your Heart Guided Meditation
This free 10-minute guided meditation will help you deepen your understanding of what TRUE forgiveness really is– an act of self-love, where you release feelings and emotions that may be holding you back in life in ways that you may not even consciously be aware of.
Happy, Healthy, Wealthy Guided Gratitude Meditation
After listening to this you will begin to see golden opportunities that were here all along, but you simply weren't able to see them from the frequency of fear, doubt, worry and criticism. Gratitude is an open door to a happier, healthier and wealthier life!
No matter where you begin, meditation will feel easier and more natural with time. Like any new skill, it requires practice.
The more you practice, the more opportunities will begin to present themselves to you, resulting in a much freer, fuller, more expansive experience of being alive.
What benefit of meditation are you most looking forward to in your own life?