Co Founder of Brave Thinking Institute, Expert Faculty & Trainer, Founder & Director of the Health & Well-Being Division
Jennifer Jiménez is Founder of the Health & Well-Being Division at Brave Thinking Institute, as well as a highly sought-after speaker, consultant, trainer and coach.
Through her transformational retreats, workshops and cutting-edge Vibrant Healthy Woman Program, Jennifer has coached thousands worldwide to become more confident, healthy, joyful, abundant and full of life, so that they feel fully empowered to make the difference they are here to make in the world.
Jennifer has been featured in publications like Self, Shape, Oxygen and Woman's World, and on TV on Fox Business, NBC News and more. In addition, she's shared the stage with thought leaders Marianne Williamson, Maya Angelou, Byron Katie, Bob Proctor, Wayne Dyer, Deepak Chopra and others.
She's also the creator of the highly acclaimed transformative movement modality TranscenDance™️, helping people of all ages and backgrounds world-wide, move stuck energy, dance their dreams into reality, and truly thrive with joy and vitality in their body temple!
With more than two decades of expertise in authentic, heart-centered sales, Jennifer is also the co-founder of "Conversations That Close," the 7-step System for the Successful Enrollment Conversation. She loves supporting purpose-driven, difference-makers to sell with greater ease and achieve extraordinary results! Over $100 million in sales can be attributed to this powerful, proven, heart-centered sales system.
"Love your body as the chalice for your soul and the vehicle through which you create and experience life and fulfill your divine purpose!"
At the Unstoppable Gala with fellow power-house, women change agents; Claire Zammit, Ariel Ford, Mariane Williamson & Mary Morrissey!
Among all Jennifer's accomplishments, she is most proud of her thriving marriage to her soul mate of 24 years, and being Mom to their 3 healthy, happy children; Allie 20, Joel 16 & Joaquin 14.
Jennifer with her clients from The Vibrant Healthy Woman Coaching Program splashing it up on her life-changing Transformational Retreat in Tulum, Mexico!
"Every human being desires to dance freely, be fully accepted,
and express their true authentic self with abandon!"
If you are interested in speaking to a health & wellbeing consultant about how to increase your health, vitality, and radiance with Jennifer's support, click HERE to request a Complimentary Health & Wellbeing Consultation.
Love Your Body
Weightloss Meditation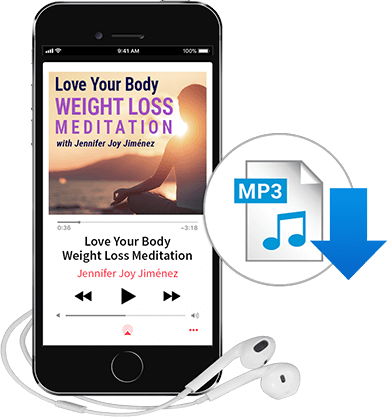 3 Keys to Radiance
Masterclass
Confidence Kit
eBook & Meditation
"Every person has divine body wisdom and the power to heal and overcome any circumstance, situation or condition! We are far more powerful and contain way more potential than we could ever imagine!"

Tera Warner Founder of the largest online raw food cleansing and detox programs for women
Jennifer Joy Jimenez has what it takes to open the floodgates to femininity, flexibility and freedom. She creates the safety within which stiff, overworked and out-of-touch women like myself can open the doors to self-love and develop the courage to move and express ourselves with confidence and authenticity.
Tina Aiton Entrepreneur, wife & mother
Co-founder of Ignited Living Group
I have installed new patterns and habits of self-care that have been easy to maintain and I feel at peace and comfortable doing so… I am forever changed by the growth I experienced during the program because the shifts have gone much deeper than just changing a habit or activity and then trying to maintain that…the change came from a much deeper place and feels permanent.
Debbie Rosas The CEO, founder, and co-creator of Nia,
leading fitness innovator, teacher, author
Jennifer is a gifted, creative teacher. She reminds us that through dance we can evolve into spirited and spiritual beings who celebrate the joy and gift of life in the body."
Jennifer Joy Jiménez Is Making a Difference In the World
Through the Following Organizations