3 Essential Tools to Stop Seeking Approval From Family, Friends, Colleagues, Clients and Even Total Strangers
Do you ever find yourself caring too much about what others think about you? Worrying about what others think can keep you in a defensive mindset, which usually makes it challenging to live into your fullest potential.
One day, I was speaking with my mother when she made a comment about the neighbors (I was raised to be very concerned about what the neighbors would think and it wasn't until I was much older and had been studying transformation for probably a decade when I broke free from that way of thinking).
I suddenly realized I didn't care what the neighbors are thinking. I told my mother,
"The neighbors are probably not even thinking about us – they're thinking about themselves! And even if they are thinking about us, so what? They don't live in this house. They aren't living your life."
You see, sometimes caring about what other people think can seep into every area of your life and have a much bigger impact than you might think.
Far too many people do or don't do things in order to gain what they think is love, approval, respect or acceptance from family, colleagues, friends, clients and sometimes even total strangers. \
Most people have been trained to do this from a very young age.
How to Stop Caring What People Think About You
If this sounds familiar, know this: Your job is not to seek or gain approval from others.
Sure, it feels nice when others approve or praise. But the praise that matters comes from within yourself. Other people have the right to their own thoughts and opinions, but that doesn't mean their thoughts and opinions get to control you.
Wayne Dyer once said:
"What other people think of me is actually none of my business. One of the highest places you can get is to being independent of the good opinions of other people."
Well, it may sound easy, but how do you actually worry less about what other people think about you? And what difference would that make in your life anyway?
Today I'd love to share 3 tools that you can use to stop caring too much about what others think about you, so that you can feel free to live a life you love living, and not the life you think other people want you to live.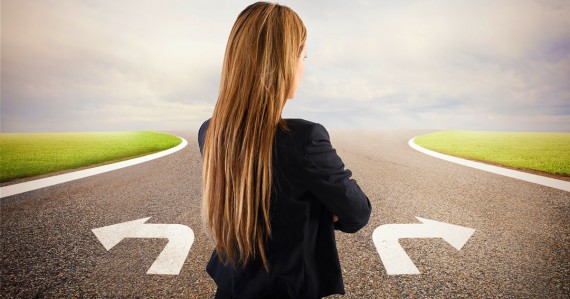 Tool #1. Decide to shift your attention away from the opinions of others.
The ultimate goal here is to support you to create a life you love living – not a life others THINK you should be living.
YOU are the one who's living your life. No one knows what you'd love better than you – not your partner, parent, friend or neighbor.
YOU are the highest authority when it comes to knowing what you'd love.
As a child, I was insecure and grew up looking to others for their opinions and approval.
I would ask other people question such as,
"Do you think I can?"
"Do you think I should?"
Looking back, I realize I was trading myself for what felt like love and approval.
Over time, I began to realize that if I'm not loved for who I am, it's not love anyway.
You see, there's a big difference between love and approval. I came to understand that if I lived my life trying to gain approval, I would never really know who I was. And those who really loved me would support me, even if they didn't understand.
Understanding the difference between love and approval helped me to shift my attention from what other people were thinking about me to what I thought about myself.
So, when you notice yourself taking a certain action in order to gain the love or approval of someone else, remind yourself that it's not really love – it's a feeling of brief satisfaction that won't last long.
I encourage you to take a close look at the people in your life who you often feel concerned about whether or not they approve of you.
Stopping to understand why you're constantly seeking approval from them can make it easier to eliminate the behavior altogether.
When you find yourself thinking about their opinion of you, stop and ask yourself,
"What do I think about this?"
"Why don't I trust my own opinion in this matter?"
You may find that you seek approval because you're uncertain, or because you want someone else to like or accept you. Understanding the motive behind your need for approval is an important step in overcoming it.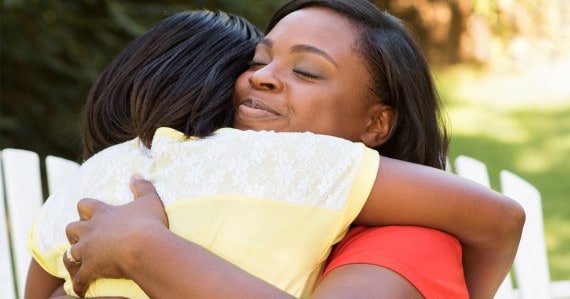 Tool #2. Focus on what matters most to you.
Many people replay negative and critical thoughts about themselves in their minds and, if left unchecked, these thoughts can cause them to become distracted from what's most important in their lives.
Thankfully, there IS a way to quiet the negative chatter in order to become clear about what's really important to you. This clarity comes when you choose to think thoughts of gratitude (here is my 30-second gratitude practice).
Focusing on being grateful keeps your attention and emotions aligned with what it is that YOU desire.
In this way, gratitude helps to magnetize what it is that you want, and it also helps you choose happiness and stay healthy as you continue along your own path.
One of the ways that you can generate a field of gratitude each and every day, even if you wake up not feeling too grateful, is to set a reminder to list five things you're grateful for.
These things don't have to be super important or complicated. For example, you may say to yourself:
"I'm so grateful to have arms that move when I want them to."
"I'm so grateful my children are healthy."
"I'm so grateful for clean drinking water right in my own house."
If you need some help getting started, try thinking about what inspires you.
What are the activities, hobbies or passions that make you feel most alive?
It may seem simple, but by focusing your attention on what's really important to you gives you the opportunity to make your own choices instead of handing over that power to somebody else.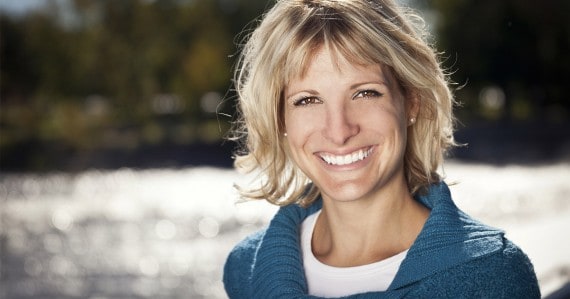 Tool #3. Commit to your own values and growth.
In order to grow, you must be willing to change. And one of the best ways to change is to step outside of your comfort zone and start making decisions based on what feels best to you.
When you start making choices for yourself that you feel good about, you're able to support people to make their own choices, too.
So ask yourself,
"What is the goal, dream or value that I'm serving by making this choice?"
Then make the choice that you feel good about. Instead of seeking approval from others first, you can give support to others who are living an authentic life as you live your own authentic life!
You see, most people place a lot of value in their relationships with others and I believe that the best relationships are ones in which you get to be your authentic self.
If authenticity in relationships hasn't been a priority or if you've been raised to place value in gaining approval from others, this practice may feel uncomfortable. But by understanding that other people get to think any thought they want, you begin to build a connection to your own inner guidance system.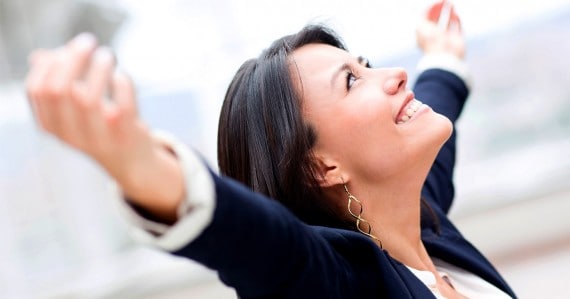 Let's recap the 3 tools that will help you to stop caring so much about what others think about you
To summarize, here's three tools to loosen the control that other's opinions have over your life:
First, decide to shift your attention from the opinion of others.
Second, focus and pay attention to what really matters to you.
And third, commit to your own values and growth so you can support others to live authentically, as well.
If you're used to caring a lot about what others think, it may be somewhat challenging to go after what you want, but just know that's perfectly okay. It's also okay to feel stuck or confused some of the time, as long as you don't remain confused or stuck.
All you need to do is the best that you can, wherever you are.
Life is calling you to move forward, to love more and to go after what matters most to you.
The decision to shift your attention from what others are thinking and instead think about what YOU would really love is a sign of growth, and this shift will most likely take you to wonderful places in your life.
So here's a question for you:
What are the activities, hobbies or passions that make you feel most alive and inspired?
Go ahead and share your thoughts in the comments section below??????
For more proven tips and step-by-step strategies on how to overcome limiting thoughts and beliefs in order to create a life you truly love living, click here to download a FREE copy of my "Stronger Than Circumstances" eBook.