Affirmations tell your subconscious mind – and the universe – what's true for you. Use these 20 daily positive affirmations to attract the life you want.
It's natural for each of us to seek to grow and to ponder about ways in which we can create an extraordinary life.
A simple way to create the results you want easily, as well as add a healthy practice of positivity to your life and encourage a growth mindset, is to incorporate daily positive affirmations into your routine.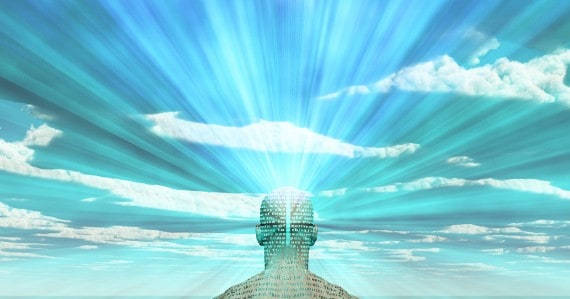 Affirmations are statements of confirmation, validity and belief.
Your affirmations declare to your subconscious mind and the universe what you hold to be true about yourself and the world.
Therefore, we are constantly using affirmations, whether we realize it or not.
The problem is that most people tend to unconsciously affirm the opposite of what they want and intend to create.
For example, they affirm, "I don't have enough money" or "I'm fat," continuing to create those undesired results.
That is to say, in order to create the results you would define as an "extraordinary" life – and to do so with ease and less effort – you must use positive affirmations that boldly state to the universe what you intend to attract and create.
I once heard that the universe's only response to our requests is, "Yes."
So no matter what we ask for with our thoughts and vibration, whether we're doing it unconsciously or very deliberately, the universe is always granting our wishes.
Consequently, it pays to very consciously choose and use your affirmations.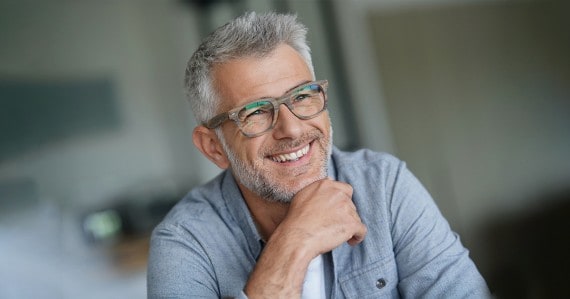 Here are 4 good places to incorporate daily positive affirmations into your life:
Start your mornings with daily positive affirmations that send forth the vibration of what you want to create. This simple practice will set you up for success and infuse you with as much energy as a cup of coffee or tea!
Throughout your day, as you are buffeted by challenges, demands, crises and chaos, call a mental timeout. Spend a minute or two reciting positive affirmations to center yourself and enter the next phase of your day in a state of clarity.
As you transition from work to home, stop and affirm the experience you want to create. Affirm how you want to show up as you interact with your friends and family.
End your day with positive affirmations before heading off to bed. It's a great way to end your evening on a high note of positivity, gratitude and optimism.
To get your start on building your habit of daily positive affirmations, I've put together a collection of my favorites below.
So, as a bonus, you can also click on any of the following images to download a free, hi-resolution digital wallpaper for your phone to keep these affirmations in front of you all day long ??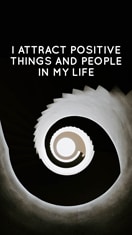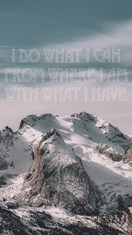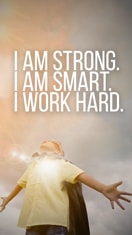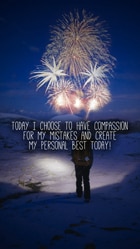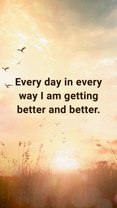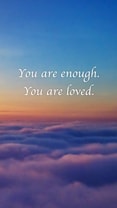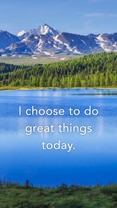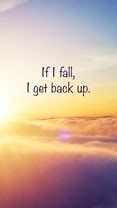 20 Positive Affirmations for Creating an Extraordinary Life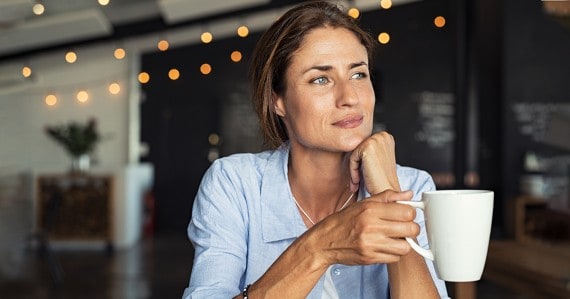 Positive Morning Affirmations
Use these affirmations in the morning to start your day off right.
All that's possible for anyone is possible for me.
There is a power greater than me, breathing me right now.
I attract positive things and people in my life.
I choose to do great things today.
Every day I discover interesting and exciting new paths to pursue.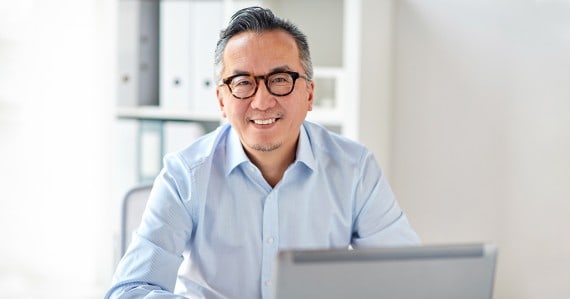 Daily Positive Affirmations
These affirmations are great to use throughout the day.
I am worthy and deserving of all the things I would love in my life.
My ideas are worth being shared.
I do what I can from where I am with what I have.
I am enough and I am loved.
I am far more powerful and contain more potential than any circumstance, situation or condition.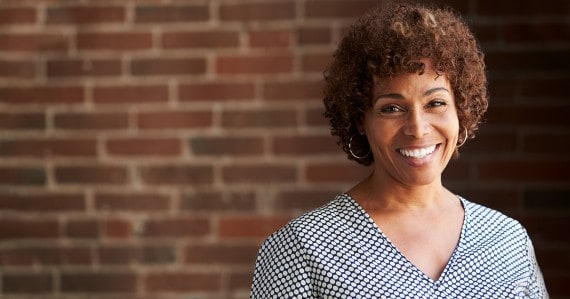 Positive Affirmations for Women
As a woman, I've found these affirmations to be incredibly powerful.
I am safe in all my relationships, and I openly give and receive love.
My life is free from clutter and drama. My organization creates flow of abundance in my life.
Every day in every way I am getting better and better.
I choose to have compassion for my mistakes and create my personal best TODAY!
My body responds to my healing thoughts, and I radiate health & vitality.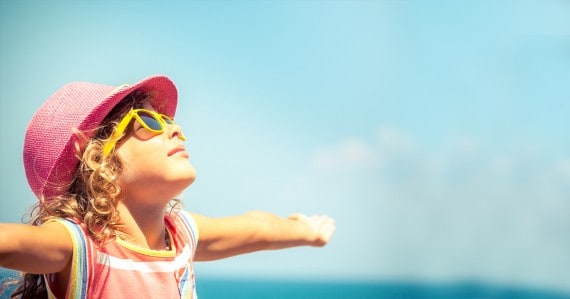 Positive Affirmations for Kids
Teach the children in your life how to nurture positive self-talk with these easy affirmations.
I am strong. I am smart. I work hard.
I am beautiful. I am respectful.
I am amazing. I am great.
If I fall, I get back up.
I choose to learn, grow, expand and take baby steps to create my personal best TODAY.
It's important to remember that everything in life is created twice – first in our minds, and then as a physical reality. Your affirmations play a big role in determining what you are creating.
What do you want to affirm for your life?
Ready to Use Daily Positive Affirmation to Create and Live a Life You LOVE?
I invite you to join me in craft a crystal-clear vision of your dream…
in just 13 minutes.