Three Meaningful Ways To Give Thanks This Holiday Season, From My Family To Yours
It's that wonderful time of year again! A time when we gather together with family and friends to share a meal, reconnect with loved ones, celebrate and most importantly, give thanks. Yes, it's Thanksgiving!
I personally love Thanksgiving because it's the one national holiday we have here in the United States that dedicates an entire day to being grateful.
Of course, it's also a day centered around food, fun and meaningful moments. It's these special moments that create warm memories that hopefully lead to family traditions to last for years and generations to come.
Many of us already have some type of Thanksgiving traditions. Some are inherited, and we follow them just because that's what we've always done.
But then we can also have conscious traditions, where we decide exactly what kind of experience we want to create.
It might even be something we've never done before; perhaps something we feel might make future Thanksgivings more memorable.
My three favorite Thanksgiving traditions
If you're looking to create some new traditions this holiday season, you may find inspiration from the three Thanksgiving traditions my family and I have been following for years, ever since my kids were very young!
1. Group Activity
The first tradition starts early in the morning. We begin the day with a group activity for anyone who wants to join. We all gather at a nearby sports field that we reserved ahead of time, and we have a game of turkey bowl!
Turkey bowl is flag football with a fun, Thanksgiving twist. It's very casual and so much fun! Everyone is encouraged to play (kids and adults) and we make sure that everybody gets a chance to participate, no matter how big or small their role might be.
The idea came from my son John, when he was a teenager, and he and his friends would get a game together on Thanksgiving Day. Back then, in Oregon, they would come back all muddy and filthy, and I didn't engage in the game in those days.
But over the years, I started wondering why I wasn't getting involved. Why couldn't I get in on the kids' fun? So, I started playing along. And now that my kids are grown and have kids of their own, all of us join in for one big game of turkey bowl and it's a blast!
2. Special Dish
Along with the turkey and other typical Thanksgiving sides like stuffing and cranberry sauce, there are a two unique dishes that my family always has on Thanksgiving. The first one is creamed corn, which my husband makes and my grandchildren absolutely love. They look forward to it every year – even counting down the days until they get to have it again!
The other dish is something that I inherited from my mother-in-law years ago and have kept with me ever since. It's this wonderful Jello salad made with cream cheese and pears and believe it or not, it's always been a huge hit at our Thanksgiving table. Friends and guests still ask us if we'll be serving it again at our next Thanksgiving and the answer is always a resounding, "Yes!"
3. Giving Thanks
The last tradition is one that's very, very important to me, and it goes like this: Before anyone settles down to eat, we all gather around the table, which is beautifully decorated. The china and silverware are carefully placed, and the food that was being prepared all day is finally ready to be enjoyed…
With mouths watering and tummies rumbling, we pause to reflect on why we're all here in the first place – to give thanks. We stand and hold hands around the table, taking in the friendship, the family, and the love in the room. One by one, we go around and each person says something they're grateful for. It doesn't have to be a long sentence, just something we're grateful for.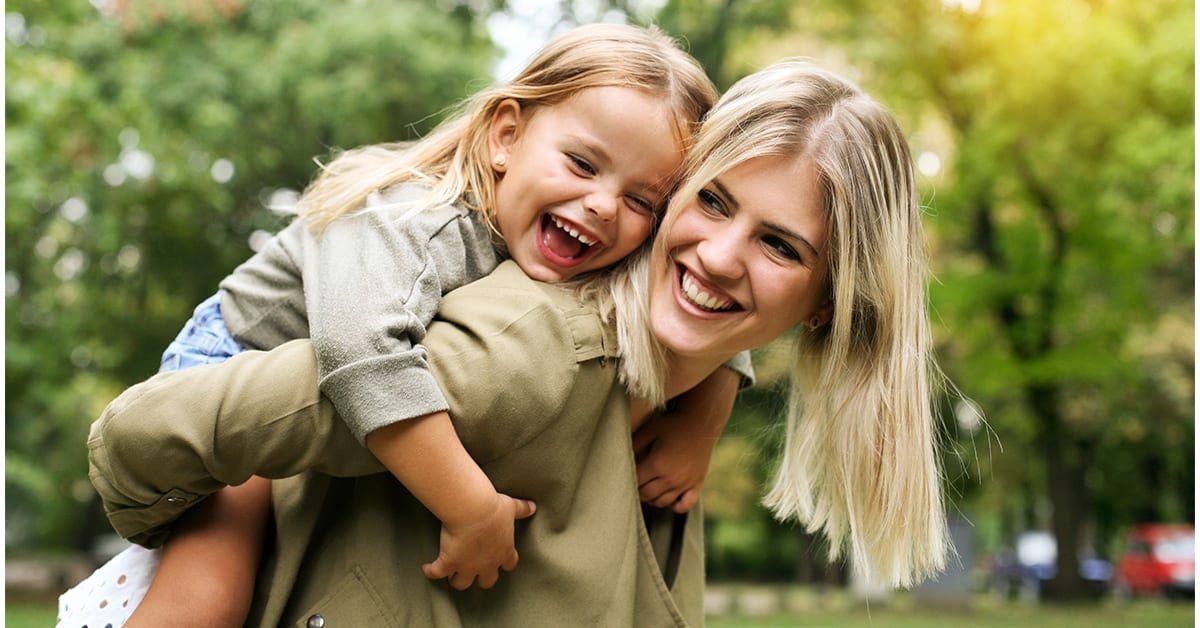 From the moment kids can speak, to the last moments we can speak, we're speaking gratitude for being in this family.
In this very moment, we're 100% focused on what we're thankful for, which is the graciousness and the wonder of this life.
The binding force of tradition
The magical thing about traditions is that they create a feeling that carries over into something very powerful. Traditions build and bind families and friendships together. They strengthen relationships and breathe love and support into those who share them.
Does your family have a particular tradition you'd like to share? If you do, I'd love to hear about it in the comments below👇🏼👇🏼👇🏼
More importantly, I encourage you to share your traditions with those who may not have anyone to spend Thanksgiving with.
Maybe you have a new neighbor or co-worker who just moved to town. Or perhaps you know someone who recently lost a loved one. Invite them into your home so that they can have something to be thankful for this year too.
Here's a Thanksgiving gift for you!
While we're on the topic of giving thanks, I'd like to give you a free gift as a token of my gratitude for being here and allowing me to share my story with you. It means so much to me.
Giving thanks is definitely more top of mind during this particular holiday, but throughout the rest of the year, it can sometimes be challenging to remember to stop and show gratitude for what we have, especially when things don't seem to be going our way.
What I'm giving you today is a free session from my Grateful: Happy, Healthy & Wealthy guided audio meditation!
It will help you focus more on gratitude in order to create a life you absolutely love living.

Download your free gratitude meditation here!
I wish you a beautiful, wonderful, tradition-filled holiday.
Happy Thanksgiving!