I'd like to introduce you to Dr. Maggie Ney, an incredible naturopathic doctor at the Akasha Center for Integrative Medicine in Santa Monica, California and one of the members of Dr. Edison de Mello's awesome team!
She's also a super-cool, down-to-earth superwoman juggling career, motherhood and an all-around busy life, just like the rest of us.
Dr. Ney is co-director of the Women's Clinic at Akasha, and specializes in female hormone balancing and healthy aging.
Through her work at Akasha, she addresses the root causes of symptoms like PMS, menstrual irregularity, infertility, fibrocystic breast syndrome and PCOS.
Her specialties also include bio-identical hormone therapy, menopause and perimenopause, menstrual disorders, reproductive health care and fertility, digestive disorders and allergies.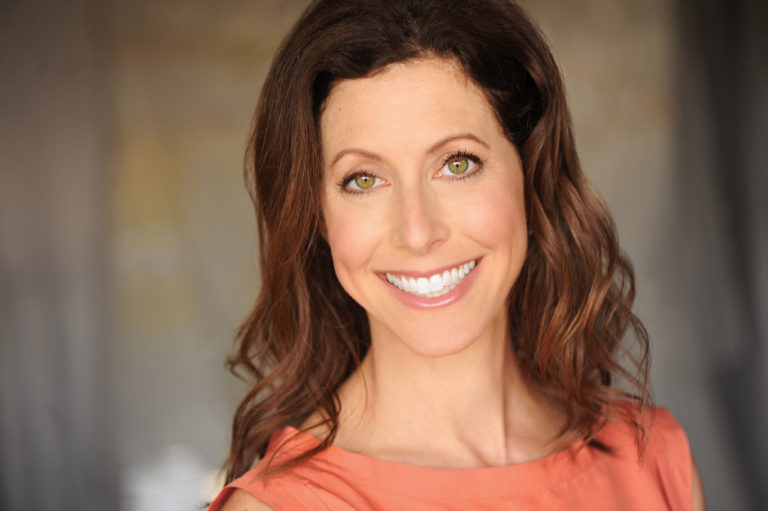 Together with her patients, Dr. Ney creates a personalized treatment plan using a thorough history and physical exam, with appropriate laboratory tests, to address the root causes of health imbalances.
And that's because Dr. Ney – like all of the doctors and specialists at Akasha – believes in treating the whole person, body, mind and spirit; and from multiple perspectives, including physically, mentally, emotionally, spiritually genetically, and environmentally.
She really takes time to get to know her patients on a personal level.
She knows how hormones change during key periods of a woman's life, and how that affects her clients as they move across the different stages of their lives.
She feels this is an underserved area for many women, especially since these stages (including puberty, pregnancy and postpartum, perimenopause, menopause and post-menstrual) are when many women experience their greatest number of symptoms.
And some of the biggest changes a woman can make to get and keep her hormones in balance can be some of the simplest!
A diet of a lot of processed foods and sugar creates a hormonal imbalance.
But eating a diet that includes whole, healthy foods – including vegetables like broccoli, cauliflower, Brussels sprouts, and healthier fats and proteins – can get your hormones back into balance.
And getting plenty of sleep at night, and movement during the day is also essential for a healthy mind and body, and your hormonal health!
I'm sharing this special interview to give you some of Dr. Ney's greatest health secrets and wisdom for living your vibrant healthy life through balanced hormonal health!
You'll also learn how to get in touch with Dr. Ney for personalized help if you need it right now.
3 MUST-WATCH sections from the interview with Dr. Maggie Ney
Minute 10:
Sugar interferes with hormonal balance, but while many people have difficulty controlling sugar, most people can still eliminate sugar cravings in just 3 weeks! Maggie gives her tips for resetting your palate, giving you greater freedom over what you eat, while also reducing brain fog and fatigue!
Minute 23:
When is it time to consider replacing hormones, and how do you know if it's right for you? Dr. Ney addresses the life stages and ages when hormonal changes take place, and how to decide when it's right for you with your doctor.
Minute 36:
With a busy life that includes raising 3 children and an active practice, one small thing that makes a BIG difference in Dr. Ney's life is her morning routine. Taking care of her own needs sets up her day for success, and Dr. Ney discusses her own morning routine here! May it help inspire you to create a routine that fills your energetic cup for the day!
Discover more about Jennifer's flagship health and wellbeing coaching program for women that specifically helps women balance their hormones, and create increased energy and vitality!
Vibrant Healthy Woman Coaching Program click here: https://vibranthealthyliving.com/vhw/
The Akasha Center For Integrative Medicine, click here to schedule a FREE 10-minute consultation for telehealth virtual services.
Check out Akasha Naturals, supplements that are: Medically Formulated. Backed By Science. Environmentally Sustainable.
Now it's your turn!
What does this interview bring up for you?
Do you have experience overcoming hormonal health challenges, or creating ideal health?
Did you get any ah-has from watching the interview that you'd like to share?
Leave a comment below for our amazing community and let us know!