Let me introduce you to my integrative medical doctor Dr. Edison de Mello, who has changed my life and my health for the better!
This is the man who taught me my BODY is "my firstborn" and how to shift my thinking about self-care and wellness practices.
This is the man who helped me, after I was misdiagnosed by an orthopedic doctor, for 4 years, finally take bold courageous action, advocate for my body, find the solution, and heal my left knee for good! ~ And now I'm stronger than ever!
This is the man who lovingly, yet fiercely advocated for my grandmother so her voice could be heard, her last wishes would be honored, and she could powerfully choose her own transition, in peace and calm, with all of us around her, without aggressive medical intervention. (We are forever deeply grateful!)
Dr. de Mello is a force of nature, incredibly kind, unapologetically honest, funny, and incredibly innovative in his cutting-edge medical approach.
I'm proud to say that Dr. de Mello and his team not only treat me, but also my whole family.
I think he's a true Bad-Ass in all the best ways!
One of my dreams was to be able to bring Dr. de Mello to YOU, to the comfort of your own home, in the form of a private, exclusive interview.
And, I also had a dream of anyone in the world being able to experience this kind of loving care from an integrative medical doctor.
My DREAM for YOU to receive this wisdom has come true!
Dr. de Mello and his team at the Akasha Center for Integrative Medicine take a proactive, mind-body-spirit approach to comprehensive health and wellness, guided by both Eastern medicine and the advances created by Western medicine.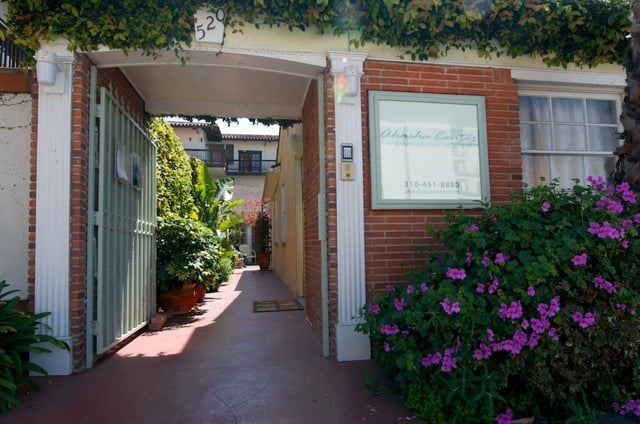 Dr. de Mello and his team also do telemedicine so you can receive care no matter where you live.
In this INTERVIEW I have captured some of Dr. de Mello's most brilliant health secrets and deep wisdom, just for YOU! And you can discover how to get some personalized help if you need it right now.
Here are 3 of the MUST-WATCH sections of this interview:
1. Minute 18
Hear the behind-the-scenes story of how Dr. de Mello helped my grandmother Dorothy stand up to her physicians and opt-out of open-heart surgery so she could make her transition "her way," even though the surgeons were furious.
2. Minute 28
Discover how your BODY is your "firstborn," and simple FUN strategies to take even more loving care of your body temple and create optimal vibrant health!
3. Minute 49
Discover your "3 brains," which Dr de Mello nicknamed "The 3 Amigos," and and how these 3 Amigos are the lock and key to your vitality.
One of my favorite quotes from this interview is this one…
"Meeting patients, looking at them in the eyes, gives us the ability to really enter their worlds and see what is it that makes them who they are, beyond this thing called "dis-ease."
Discover more about Jennifer's flag-ship health and wellbeing coaching program for women Vibrant Healthy Woman Coaching Program click here: https://vibranthealthyliving.com/vhw/
The Akasha Center For Integrative Medicine Click Here: https://akashacenter.com/
Tele-Health virtual services at Akasha schedule a consult here: https://akashacenter.com/akasha-services/telehealth-services/
Check out Akasha Naturals, supplements that are: Medically Formulated. Backed By Science. Environmentally Sustainable. Click Here: https://akashanaturals.com/
Now over to you.
What does this interview bring up for you? Do you have tips or tricks for finding your ideal medical practitioner, or creating ideal health? Any a-has you want to share?
Leave a comment below and let me know!