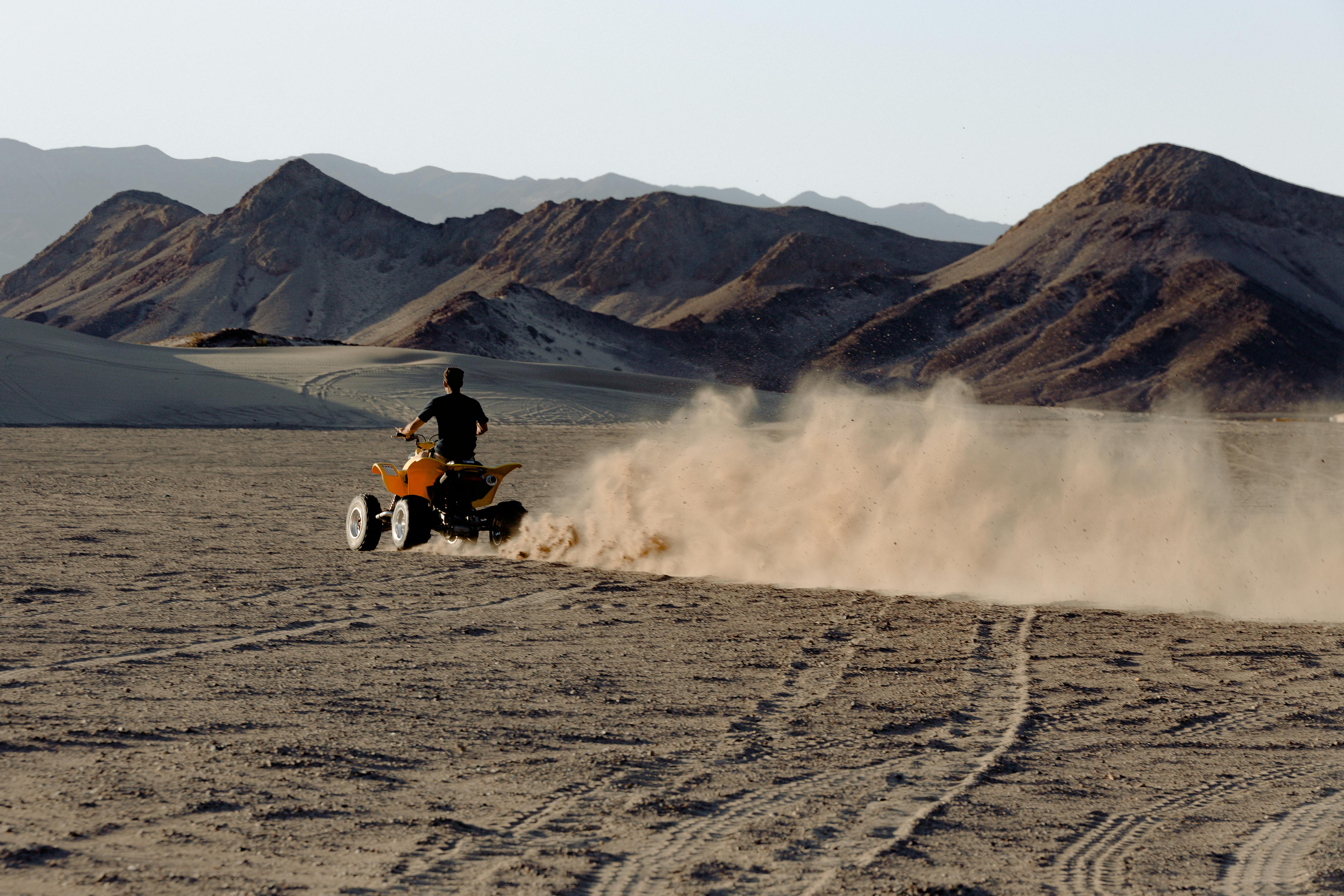 I was on vacation with my grandchildren in Cabo San Lucas, when they suggested we rent four-wheeled, all-terrain vehicles.
I will admit, I'm more of a read-a-book-by-the-pool type of person. I'm not a big fan of motorcycles, and though my children explained that ATVs were different because they had four wheels instead of two, that did nothing to assuage my fears.
I had said I didn't want to go. I told them I'd heard of a lot of people being hurt while riding them. It seemed to me that plenty of people had accidents while riding ATVs, and they just didn't seem safe…
However, my protests fell on deaf ears — they were determined that we all go together as a family, and so I finally agreed.
We rented the ATVs and hired a guide, who proceeded to take us toward these beautiful white sand dunes that were in the far distance. On the other side of the sand dunes was the beach, and lighthouse that we'd be able to sit beside and watch the sunset.
Off we went along a bumpy paved road toward the dunes, and let me tell you… when riding an ATV, there's a lot to coordinate!
These vehicles have 5 gears, and it took a little while for me to learn to shift. It was confusing and scary at first. I fell behind the group, and John, my oldest son, kept coming to the back of the convoy to urge me on… "Come on, Mom. You're holding us back. Step on the gas!"
I continued on, and eventually saw a small hill. I made my way to the top of it, put the ATV in park and told my kids, "Go on ahead. I'll wait for you here. This is a beautiful place to watch the sunset."
My youngest, Mat, rode up to me and said that they couldn't go on ahead without me, because it was another hour of riding before they'd reach their destination.
A Family Saying That Reminded Me Of Self Development
Mat challenged me with one of our family sayings,
"Are you going to let fear run your life? Just take a baby step. Affirm!"
I had to laugh — this was a self-development tool I'd taught him to use to overcome his fears. Though I didn't relish the idea of spending another hour white-knuckling it to our final destination, I said reluctantly, "Okay, I'll do it."
We continued along the bumpy road. After a little while, we changed landscapes (remember, they call these All Terrain Vehicles for a reason), and were driving across the sand dunes.  
This new terrain required that I adjust and learn new driving skills. I kept getting stuck in the sand, and it seemed as though I was the only one having this challenge.
I had no problem getting DOWN the sand dunes, but when I tried to drive up the next one, I would start to slide back a little bit… which felt scary and frightening, and then, I'd just come to a complete stop.
I wondered, was my ATV malfunctioning? I couldn't seem to maintain any kind of forward momentum!
Meanwhile, everyone else was able to ride easily up and down the dunes, so I certainly wasn't enjoying myself as much as everyone else seemed to be.
My family was very encouraging — by this time, they were watching me from the beach. The sun was now beginning to set, and it was almost time for us to turn back. But I didn't give up!
My kids cheered me on, saying, "You can do it, Mom! Go for it! Step on the gas!"
After several tries, my son-in-law, Jorge, came to my rescue. He said, "Mama, take your foot off the brake. You have power that you're not using."
Wow! In that very moment, I realized that every time I had tried to go up the hill, I was putting my foot on the brake… unconsciously.
I was following all the instructions my kids were giving me. I was using plenty of throttle, but the rear wheels just spun and dug into the sand. It never occurred to me that, in my fear, I was hitting the brake at the same time that I was giving the machine all that power to move forward. As a result, the full power of my ATV couldn't be realized.
Of course I wasn't moving!
You are far more powerful than anything you may have faced or are currently facing. Learn how to get unstuck, and LIVE THE LIFE OF YOUR DREAMS!
FREE: Stronger Than Circumstances eBook
Jorge was very patient, but he did have to repeatedly tell me that I still had my foot on the brake. My brain simply didn't recognize what I was doing. My fear was completely overtaking my brain's ability to take in the information he was giving me.
After him repeatedly telling me, "Mama, you have power you're not using. Take your foot off the brake," I finally made the connection.
I released my fear, took my foot off the brake and hit the gas… and I was free! I quickly rode up the sand dune that was in front of me, and then the next one, and the one after that, with total ease.
What a glorious evening! What fun! No longer mired in my "problem" of trying to ride the ATV, I could now just enjoy the experience, and I began to fully take in and enjoy the beauty of my surroundings, including the lighthouse and the beach that I could now see.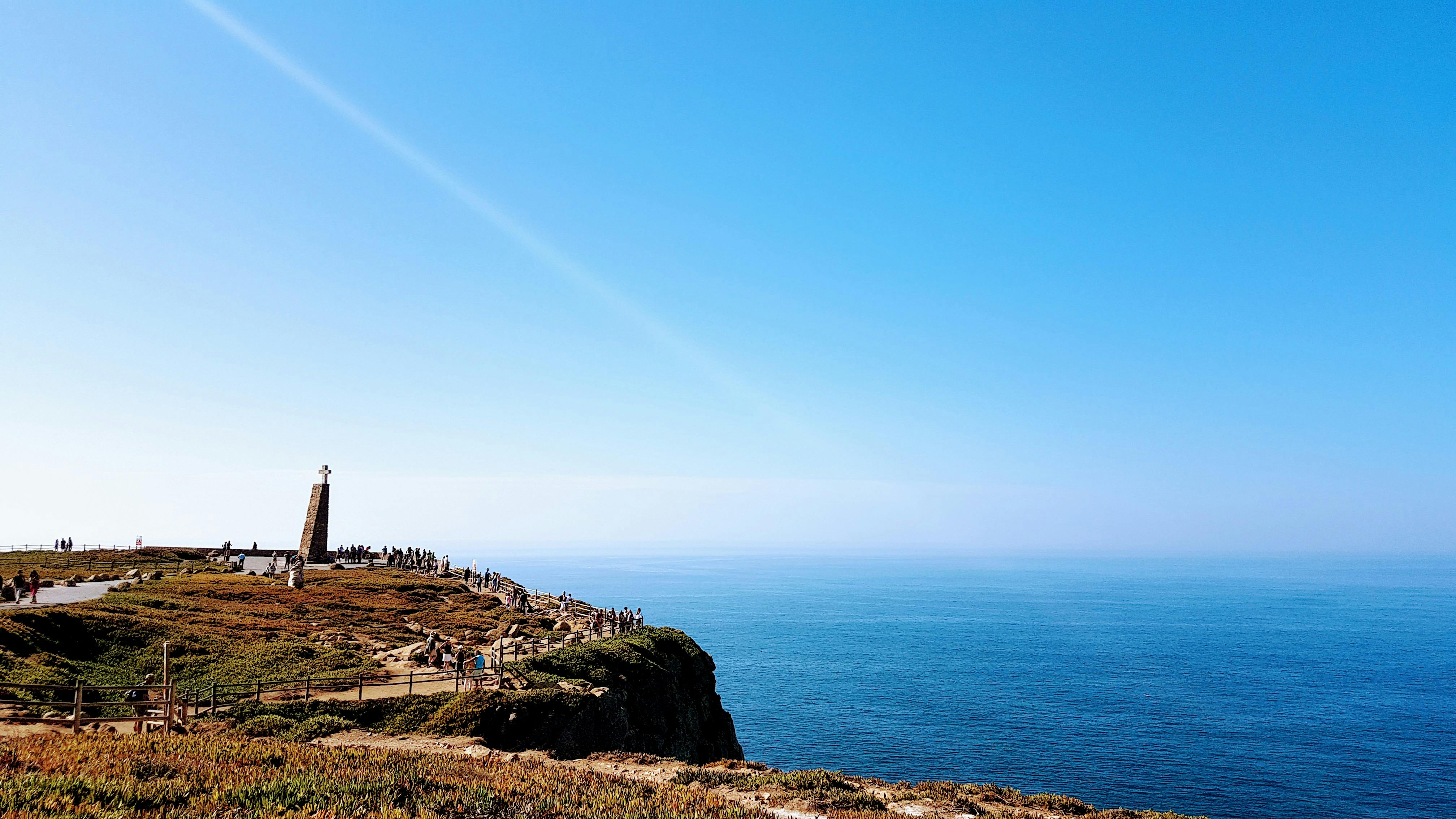 I've never forgotten the life lesson (of personal growth) I learned that day.
Without realizing it, we often have one foot on the gas to move toward our dreams, but also one foot on the "brakes" of our personal power, out of fear of entering into the unknown.
Even though we may say and even take action on our goals and dreams, we are still holding ourselves back in some way, often without even consciously realizing it. This prevents us from creating a life we truly love living.
In our search for personal growth and self development, let us remember that we all have the power within us to create a life we truly love living.
Don't let fear hold you back from fully immersing yourself in this wonderful experience called life! Take your foot off of the brakes, and unleash the full power that's within you to move toward what it is that you desire and deserve. You can do it!
For more proven, step-by-step strategies on how to overcome fear, procrastination and limitations in order to create a life you truly love living, click here to download a FREE copy of my "Stronger Than Circumstances" ebook.