An Inspiring Easter Lesson on Transition, Real Change and New Beginnings
Have you ever wondered if it's possible to truly start over? So many of us would love to have a fresh start in life – perhaps in a relationship, career or even our finances.
But sometimes, it can be challenging to let go of our history and memories so that we can enter into a new beginning – a new life.
As a student of world religions for the last 40 years, I've spent much time exploring both the historical and metaphysical meaning of Easter. Over one billion people on the planet celebrate this holiday that comes at the time of year when nature begins to spring into new life after appearing lifeless for months.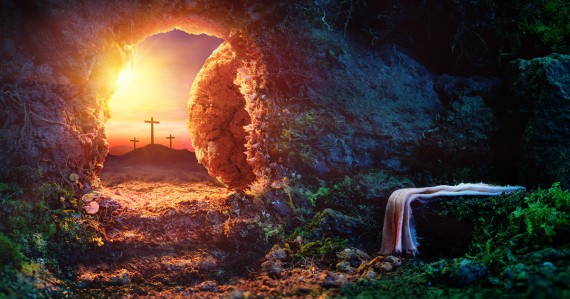 Easter: The metaphysical symbol for rebirth
As the story of Easter goes, Jesus of Nazareth was crucified and laid to rest in a tomb. To all appearances, he had died. Then, after three days, the rock at the entrance of the tomb was moved aside and he emerged, alive and well.
In the same way that opportunities in our lives sometimes seem as though they've passed us by, Easter represents the opportunity for a new beginning in which great and wonderful things spring forth.
You see, sometimes we feel like there's something so big blocking us in life that we're not able to move forward. It may even feel like a part of us has died, or a part of our lives is gone.
For example, a divorce, a death or the loss of a business can leave us feeling like we don't have the power to change. A part of our lives is over, and we enter into a period of time in which the old life is gone and there's no sense of our new life yet.
I refer to this as the middle zone. This middle zone can be a very dark place, and some people stay there for a long time. Others are able to move more quickly through that middle zone and then step into their new lives.
What many people don't recognize that the middle zone is extremely important to starting over, and they attempt a spiritual bypass. In other words, they don't allow themselves to face their painful emotions.
However, if you don't truly acknowledge and grieve the loss, or allow yourself to be in that middle zone for as long as it takes, you won't be able to truly move forward. Ultimately, the way to heal and move through painful experiences is to embrace the middle zone.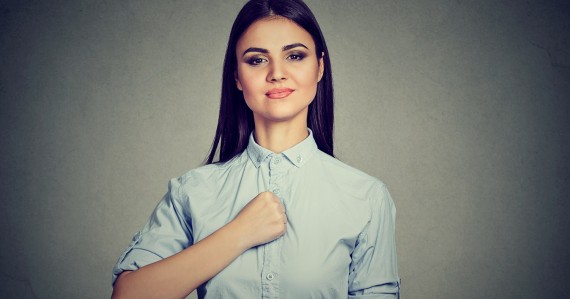 A Poem About Starting Over in Life
I have something that's helped me over the years and today, I'd love to share it with you…
Easter can be a time to celebrate both the historical and the spiritual meaning of this significant day – both the resurrection of Christ and new life bursting forth.
Each and every one of us goes through moments in our lives in which one life seems to end and a new life has not yet started. Today, I highly encourage you to honor the middle zones of your life, and know that not only will life begin again, but it will become better and better.
In the following parable, "Sometimes I Feel," author, global visionary, humanitarian and founder of The Earthstewards Network (http://www.earthstewards.org/), Danaan Parry writes about the journey that people face when going through great change. I've found this piece to be inspirational to me over the years and my wish is that it will be for you, too.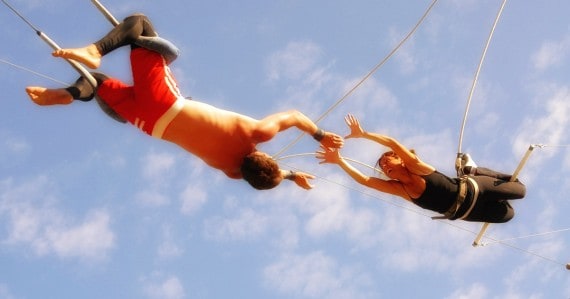 "Sometimes I Feel" by Danaan Parry
Sometimes I feel that my life is a series of trapeze swings. I'm either hanging onto a trapeze bar swinging along or, for a few moments in life, I'm hurtling across the space between trapeze bars. I'm hanging on for dear life to my trapeze bar for the moment.

But for most of the time, I spend my life hanging on for dear life to my trapeze bar. It carries me along at a certain steady rate of swing and I have the feeling that I'm in control of my life. I know most of the right questions, even some of the right answers. But once in a while, as I'm merrily (or not so merrily) swinging along, I look out ahead of me in the distance, and what do I see? I see another trapeze bar swinging towards me.

It's empty and I know in that place in me that knows, that this new trapeze bar has my name on it. It's my next step – my aliveness coming to get me. And, in my heart of hearts, I know that for me to grow, I have to release my grip on the present well-known bar to move onto the new one.

Now, each time this happens to me, I hope, I pray that I won't have to grab the new one. But in my knowing place, I know that I must totally release my grasp on the old bar, and for some moment in time, I must hurtle across space before I can grab onto the new bar.

Each time, I'm filled with terror. It doesn't matter that in all my previous hurtles across the void of knowing, I have always made it. Each time, I'm afraid I'll miss, that I will be crushed on unseen rocks at the bottom of the chasm between the bars, but I do it anyway. Maybe this is the essence of what the mystics call "the faith experience." No guarantees, no net, no insurance policy. You do it anyway because somehow, to keep hanging onto that old bar is no longer on the list of life-giving alternatives.

And so, for an eternity that can last a microsecond of a thousand lifetimes, I soar across the dark void. The past is gone. The future is not yet here.

It's called transition.

I've come to believe this is the only place where real change occurs. I mean, REAL change. Not that pseudo change that only lasts until my old buttons get pushed again. I have noticed that, in our culture, this transition zone is looked upon as a 'no thing,' as a 'no place' between places.

Sure, the old trapeze bar was real. The new one coming towards me, well, I hope that's real, too. But the void between is just a scary, confusing, disorienting nowhere that must be gotten through as fast and as unconsciously as possible. What a waste. What a waste.

I have a sneaking suspicion that the transition zone is the only real thing, and that the bars are illusions we dream up to avoid the void where real change occurs.

Now, whether my hunch is true or not, it remains that the transition zones of our lives are incredibly rich places. They should be honored and savored. With all the pain and the fear and the feeling of being out of control that can accompany transitions, they are still the most alive, growth-filled, passionate moments in our lives.

And so, transformation of fear may have nothing to do with making fear go away, but rather giving ourselves permission to hang out in the transition between trapeze bars. Transforming our need to grab the new bar is allowing ourselves to dwell in the only place where real change happens. It can seem terrifying. It can also seem enlightening in the true sense of the word. Hurtling across the void, we may just learn how to fly.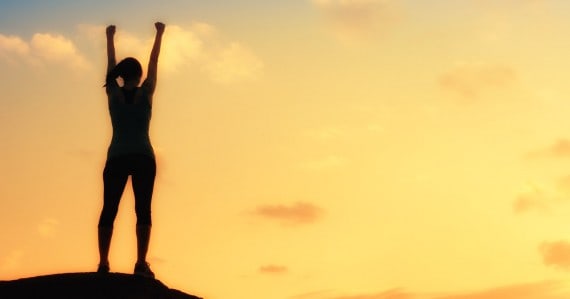 This Easter, give thanks for all the many aspects of this wonderful life
There will be periods in your life when you'll feel as though you're on a mountain top, times when you're starting out fresh from a time of being in a transition and even times in which you're experiencing a loss.
Whichever period you find yourself in today, know that life is always seeking a greater, fuller, expanded version of itself by means of you.
Now here's a question for you:
As you reflect on your own life this Easter, which phase are you in: mountain top, new beginning or deep in a middle zone? Feel free to share your phase in the comments section below ??????
I look forward to hearing from you!
Happy Easter!