The 4-Phase Visualization Formula for Success Used by Andrew Carnegie, Napoleon Hill and Countless Others
Do you hold yourself to a higher standard than those around you? If so, you probably expect much more from yourself than others do.
You might even consider yourself to be a bit of a perfectionist.
Setting high expectations for yourself is great, however, when you beat yourself up for not always meeting those expectations, things can start going sideways. Then, any progress you've made on a goal or a dream can slow down considerably.
Or worse, come to a screeching halt!
Whether you have a goal or dream that you're working towards, but find yourself struggling to keep your momentum going without understanding why…
Or if you have a dream in mind, but you're not sure where to start…
Try harnessing the power of visualization!
Visualization is a mental technique that uses the imagination to help turn dreams and goals into reality. Used properly, visualization can improve your life and attract success and prosperity.
The Power of Visualization in 4 Unique Phases
If you'd love to easily produce results in your life that you love, you'll find the following 4-Phase Visualization Formula very helpful!
1. Conceive
One of the most important abilities humans have is the ability to imagine. Imagination enables you to visualize, and visualization is a key component of having a life you love living. When fully understood and applied, the power of visualization amplifies your ability to build clear images in your mind of the life you'd love living.
This is important because having crystal clear images of what you want enables you to align with the frequency that's an exact match to your dream.
The truth is that you use your imagination all the time – you think constantly. The challenge is that most people have learned to use their imaginations to terrorize themselves by thinking about all the horrible things that could possibly wrong.
But when you use your imagination in a creative, intelligent way, you can create a reality that's based on what you'd truly love in your life. So the first step is to use your imagination to conceive a dream for your life. And make sure to write it down.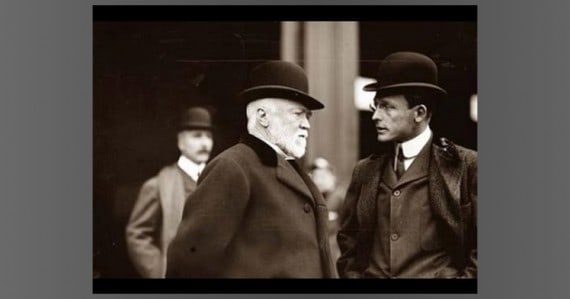 2. Believe
In 1908, Napoleon Hill, a young writer barely struggling to get by at the time, interviewed American industrialist and philanthropist Andrew Carnegie, one of the most powerful men in the world.
Carnegie challenged Hill to do two things:
1. To study and write a book about the hidden principles of success.
2. To go home, look at himself in the mirror three times a day for a month and say: "Andrew Carnegie, I'm not only going to match your achievements in life; I'm going to meet you at the post and pass you at the grandstand."
In horse racing terms, "grandstand" means the beginning of the final stretch. In other words, Hill would be saying that he was going to be more successful than Carnegie!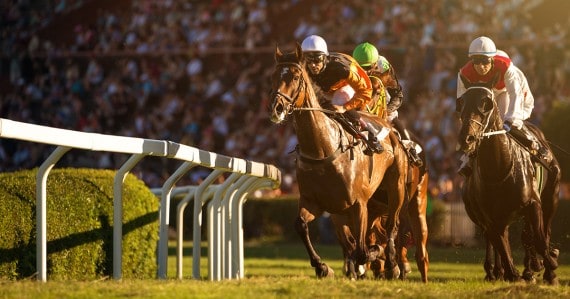 Although Hill didn't believe in those words, he accepted both challenges. And over the next three weeks, he practiced doing what Carnegie had advised, even though he felt like what he was doing was silly.
Then, one day, he was walking down the street and suddenly thought, "Well, it could happen." He was utterly surprised because this had been a dream that, up until then, he'd been convinced would never happen.
What he had discovered was that a key factor to success is to speak your dream aloud – even if you don't know HOW it will happen and even if doubt creeps in. When you practice repeating your dream to yourself, you change your subconscious mind to be a match for the vision you hold.
3. Achieve
Achieving your dream depends on the emotions you feel, because emotions carry energy.
Start behaving as if you've already achieved your dream. It isn't yet in the world of form (reality), but it is in the world of thought that's inside you. Look at your current situation, circumstances or condition, and simply say to yourself, "This is what it looks like while my vision is coming into play. It hasn't come out yet, but it's happening in me right now."
Experience what it feels like to have achieved your dream – even though it hasn't yet happened in the world of form. Everything is created twice.
Love, abundance, health and anything else you could ever want are already here, just waiting for you to tap into them more consistently. The more you can feel them in this very moment, the more your reality will begin to mirror them back to you in a variety of ways.
4. Receive
As you hold frequencies that are harmonious with your vision, the Infinite laws that govern how our results occur begin to go to work. You begin to attract more of what you want in your life – things that you can't make happen, but you can make welcome because of the frequency on which you're operating.
Allow yourself to receive these things and be grateful.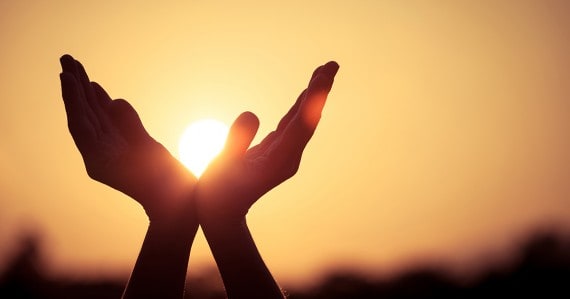 Napoleon Hill eventually went on to write Think and Grow Rich, an international bestseller that went on to sell over 20 million copies and was responsible for creating tens of thousands of millionaires worldwide as a result of what he taught about the hidden principles of success.
In another book of his titled Napoleon Hill's Keys to Success: The 17 Principles of Personal Achievement, he wrote:
"If you make your prayers an expression of gratitude and thanksgiving for the blessings you already have, instead of requests for things you do not have, you will obtain results much faster."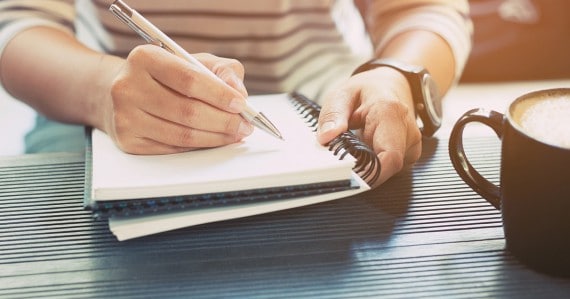 Let's summarize The 4-Phase Visualization Formula
Fully developing your visualization skills takes practice. To help you hone these skills more quickly and easily, follow The 4-Phase Visualization Formula:
Conceive
Believe
Achieve
Receive
You can start today with something that matters to you. Set a goal for yourself that you can work towards over the next few days or weeks. Put this formula to test, then let me know how it's going in the comments section below. I'd love to hear from you??????
Most of us desire success. We are, after all, growth-seeking beings – this is just the way we're designed!
While many of us desire success in the form of more money or material wealth, not one of us wants to be wealthy in one area of our lives, but bankrupt in another.
If you have a ton of money in the bank for example, but you're bankrupt in the area of your relationships or your health, is that really true success?
To discover how to visualize a rich, abundant life in all quadrants of your life, and how to begin taking steps to bring your dream to fruition, I highly encourage you to attend my FREE online masterclass!
The secret to true fulfillment is to create abundance in all areas of your life. And how to create this for yourself is exactly what you'll discover on this online workshop!
Register for my FREE upcoming online masterclass here now.