3 Steps to Focus Renewed Energy and Motivation Toward Your 2018 New Year's Resolutions
It's March! And with the new year now well underway, it's a great time to check in on how you're doing with any New Year's resolutions you set for yourself for 2018.
Have you been diligently and fearlessly pursuing your goals and dreams for 2018? And perhaps you'd love to make even more progress in less time and with less effort?
Or maybe you've lost your inspiration to pursue the resolutions you set, and you'd love to re-ignite your motivation, so that you can start moving forward again!
Here's The Most Common New Year's Resolutions for 2018, according to YouGov. No judgement if this looks a lot like your resolution list and you've failed to make good on them…yet.
Eat better — 37%
Exercise more — 37%
Spend less money — 37%
Self-care — 24%
Read more books —18%
Learn a new skill — 15%
Get a new job — 14%
Make new friends — 13%
New hobby — 13%
Focus more on appearance — 12%
Focus on relationship — 12%
Cut down on cigarettes/alcohol — 9%
Go on more dates — 7%
Focus less on appearance — 3%
No matter where find yourself now, it's okay! It's never too late to re-energize your energy and motivation to go after a New Year's resolution.
The key to following through with any resolution is simply to take consistent action toward what it is you want to achieve.
And remember that it doesn't matter how small these actions are, because even small steps, taken consistently, will take you up any mountain!

Here are 3 steps you can follow to help you focus renewed energy and motivation toward your 2018 New Year Resolution Ideas
NEW YEAR'S RESOLUTION REBOOT STEP #1: Be mindful of how you talk to yourself
Every single one of us has an inner critic. If you have a goal or dream you set out for yourself this year that you haven't made as much progress on as you'd like, it can be easy to fall into negative self talk or self-shaming.
So really tune in and pay attention to your inner voice. If you find that it's critical, pause and ask yourself if you would talk to a loved one that way.
If not, try replacing that critical inner voice with a loving, nurturing, supportive one – which you will find is actually much more motivating!
You can even practice saying affirmations aloud to yourself, for example:
"I am strong and driven."

"By giving it my best, I am successful."
You can also try speaking about your life from the future to really step into and try on the results you desire. You can say to yourself aloud, "I have published my book!" or "I ran the marathon!" or whatever your unique New Year's resolution may be.
The incredible thing is that your brain doesn't know the difference between actual results or imagined ones, it just recognizes and computes the feeling of accomplishment… so these types of declarations help re-energize your drive to accomplish your goals.
Also, pay attention to the love and intention that you bring to your resolutions. Remember, you chose them! You not only want to do them, you love to do them!
Because even if you're doing great with sticking to your New Year's resolutions, you may find yourself saying things like, "I need to go to the gym," which might sound motivating but is actually subtly self-shaming. It makes it sound like going to the gym is a chore you have to do, but don't want to!
So try instead saying things like, "I'd love to go to the gym!" and see how it feels. The more love you bring to your resolutions, the better able you'll be to follow through on them.
NEW YEAR'S RESOLUTION REBOOT STEP #2: Try new time management techniques
One of the main reasons people give for falling behind on New Year's resolutions is lack of time.
In reality, we can and do make time for the things that are important to us.
That said, many of us have schedules that are  wonderfully full! Even those of us who have an easy time sticking to resolutions may benefit from trying out new time management techniques for greater progress.
The Pomodoro Technique is one popular and highly effective time management technique you can try out to help you accomplish more in less time.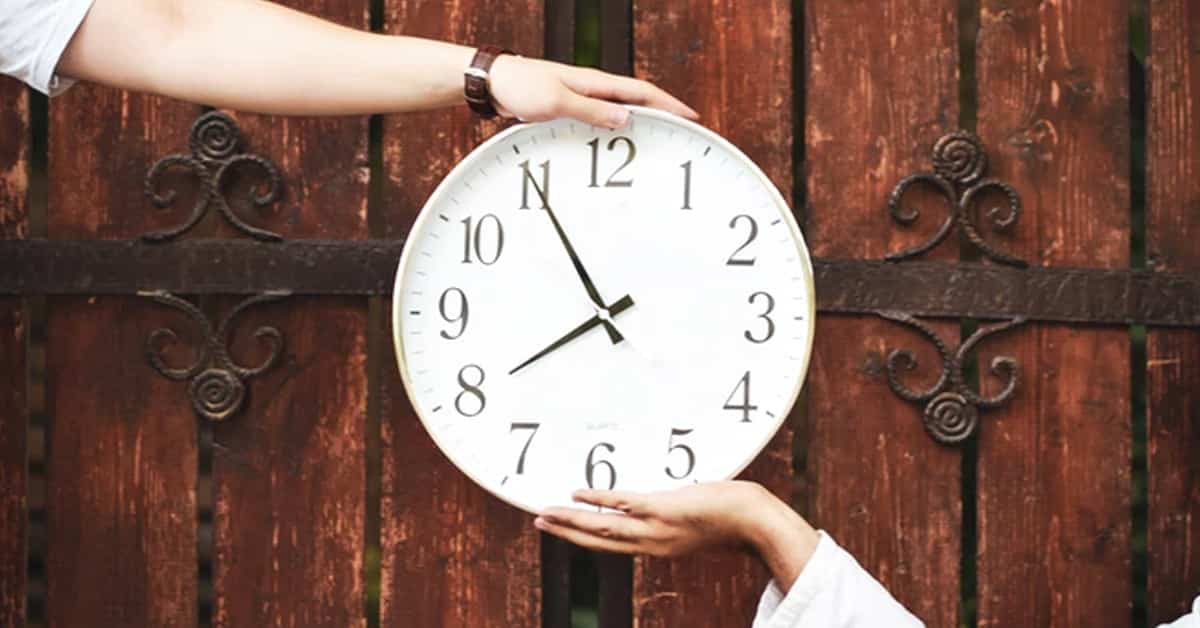 Another powerful time management technique is what bestselling author Brian Tracy calls "eat the frog," which he discusses in his book by the same title.
"Eating the frog" refers to accomplishing the task that will move you toward your goals and dreams first in the day, to avoid procrastination. These tasks are often ones we genuinely want to do and know are good for us, but that we get stuck on when trying to complete.
Brian Tracy says, "If the first thing you do each morning is eat a live frog, you can go through the day with the satisfaction of knowing that that is probably the worst thing that is going to happen to you all day long."
So maybe for you, eating the frog means taking some form of action on your resolution first thing in the day, or maybe it means completing another task so that you can free up more time for you resolution later! Either way, eating the frog is a great technique for setting priorities and getting things done.
NEW YEAR'S RESOLUTION REBOOT STEP #3: Seek out a support system
There is a power within you that's far greater than any circumstance, situation or condition that you will ever find yourself in.
When you tap into and have faith in this internal power, you can accomplish anything you desire.
But sometimes, it also helps to have some external motivation in the form of support from others. So depending on what your New Year's resolutions are, perhaps you can re-energize them by seeking accountability and support from others, perhaps even my Brave Thinking Masters program.
For example, instead of working out or learning a new skill on your own, you could join a class! There are also many online forums out there related to nearly all subjects and hobbies, and the solidarity and crowdsourcing may be just what you need to give you extra momentum.
I also highly recommend seeking out a "partner in believing," another individual who can help advocate for you and hold you accountable when you want to follow through with a task but find it challenging.
A good partner in believing will help remind you of the power within you, and you may be truly surprised how helpful this partnership can be on your path to accomplishing your goals.
And of course there are also plenty of powerful personal development events, such as DreamBuilder® LIVE, which provides a giant community of support as you shape and commit to your greatest dreams collectively. And live events make getting motivated on your goals and dreams much more fun!
The key is to keep moving forward on a New Year's Resolution List
Wherever you are in the process of taking action on your New Year's resolution, remember to view your resolution – and your pursuit of any goal or dream – as a journey, not a destination.
If your resolution reflects results you genuinely desire in your life, then just keep moving in the direction of your vision, even when you encounter setbacks or don't make progress at your anticipated pace.
So long as you continue moving forward and taking action toward a life you love living, you will manifest the results you envision.
Want to stop procrastinating and create a life you love living? If so, here's my FREE gift to you!
Do you dream of a freer, fuller and happier life? If so, than my free ebook, Stronger Than Circumstances, will help motivate you to take action on your goals and dreams, so that you can create a life you truly love living!