Mother's Day is often a day of reflection for me.
I celebrated my first Mother's Day at the age of 17, and while that may sound scary for some, it was actually a blessing for me.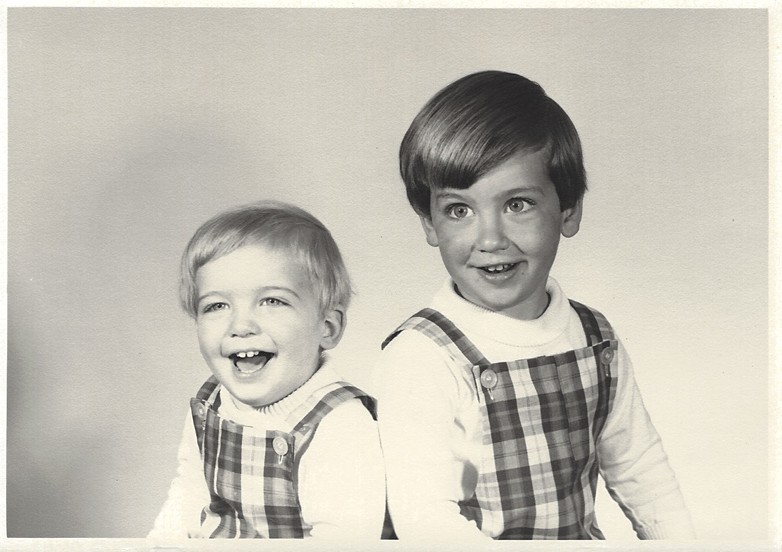 Whether you're a mother or not, I'm sure you've had moments in your life that have rocked your world in a big way. We've all been there.
It's what we do when we stare down the seemingly impossible situations in our lives that show us what we're truly capable of.
Today, as we celebrate the courageous mothers in our lives, I challenge you to reflect, as I have, on the obstacles that seem too big or too scary for you to face. When we flick our fear in the face we realize that the power inside us is immeasurable.
Consider what powers might be waiting inside you as I share with you how I overcame one of the most unexpected and difficult hardships I've ever faced.
For me, getting pregnant at such a young age helped fundamentally shape who I became later in life.
Shortly after giving birth to my first son, John, I was diagnosed with fatal kidney disease and was told that I had six months to live.
Just before having surgery to remove one of my kidneys, I met someone who would forever change my life.
The chaplain at the hospital showed me how I was making my body physically sick with the guilt and shame I was having about myself for getting pregnant at 17.
I was literally making myself sick with my thoughts.
This was the beginning of a transformational awareness and healing that saved my life.
This realization put me on a trajectory that would result in me recovering from kidney disease and baffling all the doctors and medical experts.
I would go on to dive deep into the study of transformation and the principles I share with the world today.
While things looked bleak at age 17, I would go on to give birth to three more children, and am blessed today with even more "bonus children" and grandchildren. I also learned a great deal about the power of grace and empathy.
Today, as I celebrate Mother's Day, I am grateful for every event and step in my life that has brought me right here, living a life I truly love.
So what about you? Have you ever experienced a huge disappointment marked by struggle, shame and circumstance that turned out to be one of the great defining moments of your life?
Are you going through something RIGHT NOW that you could use to change everything? Could you allow yourself to ask, "I don't know how, but what would I do if this actually worked out for my good?"
If you're going through something and you'd like to share it with me, please comment below. I read every comment and I'd love to know how you're finding blessings in unlikely and unexpected forms.
No matter where you're coming from, I hope this Mother's Day you are filled with GRATITUDE AND LOVE for all you are, all you have and all that is still to come!