Here's How to Transform Any Failure Into a Stepping Stone Toward Becoming the Next, Best Version of Yourself
Have you ever heard the term, "dark night of the soul?"
"Dark Night of the Soul" is a poem written by the 16th-century Spanish mystic and poet St. John of the Cross.
And today, "dark night of the soul" is a term many people use to describe the dark, difficult and often lonely period that can occur in a person's life after they've experienced intense failure, loss or other extremely challenging event.
You may have already experienced your own dark night of the soul after losing a close family member, an important relationship or a job you loved, or after dealing with a significant health challenge.
The good news is, just as with any failure or adversity, the dark night of the soul has the power to help you become the next, best version of yourself.
I know firsthand that the dark night of the soul can be a stepping stone to greater transformation and success because there was a time in my life when everything fell apart – my marriage at the time and my life's work – truly everything that I had invested years in building.
I considered these events to be a personal failure and, as a result, I entered into my own dark night of the soul… a period of time when I was so distraught that I could no longer hear anything but the sound of my own grief.
But through this failure I learned some important lessons.
For example: Before this time I'd never realized the importance of failing and how it's nothing to be ashamed of.
In fact, the failure I experienced qualified me to be able to step into the next level of success in my life.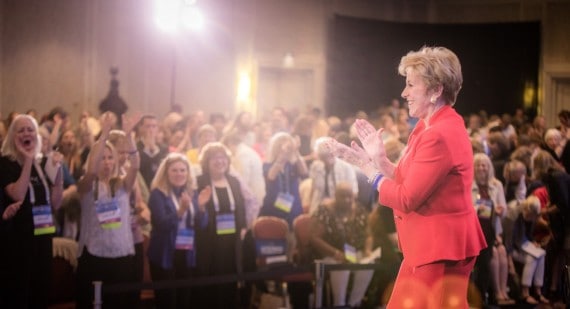 I would never wish my failure on anyone else, but I would also never take it back.
I can assure you that the most successful people in the world wouldn't take their failures back, either.
While failure hurts in the moment (and that moment may last a while), it's part of life's design and a chance to radically reconstruct your own inner being.
When we fail, we learn.
We grow and mature. We achieve new understandings and perspectives on life, love, business, money, relationships and people.
As a result of failure, our eyes open to the truth that there's so much more to life than what we may be experiencing now – so much more room to grow, expand and express our full potential in the world.
However, if you're going through failure right now, its usefulness may not be clear at this moment. I can assure you there is transformation ahead when you tune into the still, small voice within.
As a result of my dark night of the soul, and the many other failures I've experienced in my life, I came away with some important lessons that I'd love to share with you.

A Lesson In Failure
Here's a short video clip from one of my recent three-day DreamBuilder LIVE events, where I share what this dark night of the soul looked like for me, and the lessons I learned from it.
The invaluable lessons I learned from my failure
I believe that lessons learned through failure are some of the most invaluable lessons in life.
The lessons I learned from my failure all those many years ago – and that you can learn from any failure you've experienced in the past or that you're grappling with now – are as follows:
1. Accept the reality of what has occurred.
When you're experiencing a dark night of the soul, don't try to ignore it or fight it. Instead, SURRENDER to it – and accept the reality that this has happened (you'll feel a huge sense of relief).
When you experience intense failure as I did, the first thing you may try to do is push everything away. In essence, you may want to almost deny the existence of the failure.
But as you've probably heard said before, what you resist persists.
Instead of trying to push your failure away, accept the reality that it has occurred.
Once you choose to surrender to the reality of the situation, you'll experience a feeling of release, then relief because you've stopped fighting what has already come to pass.
You may also realize you don't want the difficult emotions you're feeling as a result of the failure to end too soon because deep down, you actually want to learn everything you can from the situation.
The failure I talk about in the video above was painful and emotional for me.
Oftentimes, I felt like I couldn't bear it. But, I came away from it with some very important tools that helped me move forward in life, like the ability to direct my mind to let go of things I can't control.
2. Embrace the idea that we all make mistakes and experience failure.
Every one of us makes mistakes and experiences failures in our lives. This is nothing to hide or be ashamed of – it's all part of the human experience.
Everyone fails in life at times.
The experiences you have – positive and negative – help you become more of who you are meant to be.
What I came to realize was that the failure I experienced wasn't the end of the road for me… it was just ONE dark chapter in my life.
Although it definitely hurt a lot, my failure served me more than it hindered me. It helped me become who I am today!
3. Look for the lessons.
Napoleon Hill once said,
"Every adversity, every failure, every heartache carries with it the seed of an equal or greater benefit."
This is entirely true!
Every failure or other challenging situation you have faced or will face truly does have silver lining attached to it, even if you can't see it right away.
As you contemplate a failure or challenging situation, ask yourself,
"What possible lesson can I learn as a result of this failure or challenge?"
Then, stay open to the answers that come to you.
Once you've identified at least one lesson, write it down on a piece of paper that you attach to your bathroom mirror or fridge – somewhere you'll see it on a regular basis for the next few days or weeks.
This will help you direct your thoughts as you continue to contemplate and process what's occurred and how you're going to move forward from it.
Quick Recap on Lessons in Failure:
Accept the reality of what has occurred.
Embrace the idea that we all make mistakes and experience failure.
Look for the lessons.
Failure will either make you or it will break you.
But no one has experienced success without first failing in a major way.
My son Mat loves to say that I have two blackbelts – one in success and another in failure – and I tend to agree.
The failures I've experienced throughout my personal and professional life have served me far more than I could have ever imagined. They've helped shape me into a better teacher and mentor than I've ever been.
And without those failures, I would have probably never reached as many people as I've had the opportunity to reach today.
Failure has its purposes, just as success does.
It's what we do in the face of failure that truly helps to define and shape us.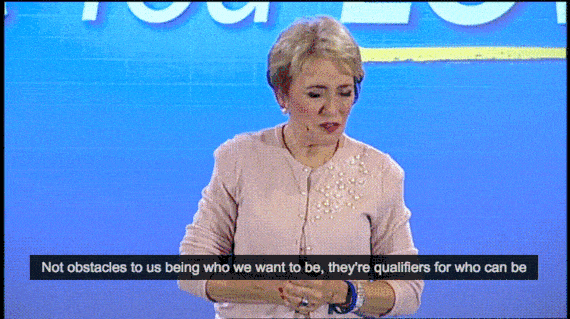 It can be all too easy to stay sad and start to blame circumstances beyond our control for failing in an area of life that's important to us.
But remember – there's a power within you that's far greater than any failure, adversity or other challenging situation you will ever find yourself in.
Remember this when life seems so dark and difficult that you don't know how to find your way out!
You ALWAYS have access to this power, which means that you have the ability to experience failure and still succeed at creating a life you'd love living.
And be sure to look for the important lessons that may be available by letting go of what you can't control and being mindful that everyone experiences trials in life.
Want to connect even more fully to the power within you that's stronger than any circumstance you'll ever find yourself in?
Here's my FREE gift to you!
Everyone gets stuck and everyone fails at times – this is just part of the human condition.
Many people get stuck and then stay there because, after many failed attempts to overcome their challenges, they decide on some level that the circumstances of life are more powerful than they are, and so they give up on their goals and dreams.
Inside my FREE ebook "Stronger Than Circumstances," you'll discover how to operate in harmony with Universal Laws, so that you can move through any failure or challenges quickly and easily, and stay on track to live the life of your dreams.
Download your free copy of "Stronger Than Circumstances" here >>