How to Break the Cycle of Fear and Turn Self-Doubt into Self-Confidence
The ONE thing that is holding you back…
Fear.
We have all felt it.
And it is, by far, the number one barrier to success and personal growth.
It's what keeps us stuck, preventing us from taking risks and trying new things.
And ultimately, it's what stands in the way of our dreams and results.
Now, I'm not saying that all fear is bad. Humans need a healthy amount of fear in order to stay out of danger.
What I'm talking about is the kind of fear that keeps us stuck, living a life that is not as fulfilling, prosperous or successful as we'd like it to be – the fear of failure.
The most troubling thing about it, is that fear of failure isn't a one-time occurrence: giving in to it over and over again eventually leads to feelings of self-doubt… hindering your success even further.
It's a crippling cycle that has to be broken if you truly want to do, be or have more in your life.
And yes, it can be broken.
I'd like to share a story with you that I recently told during one of my Brave Thinking Institute Accelerator classes…
The Great Blondin and the never-seen-before tightrope walk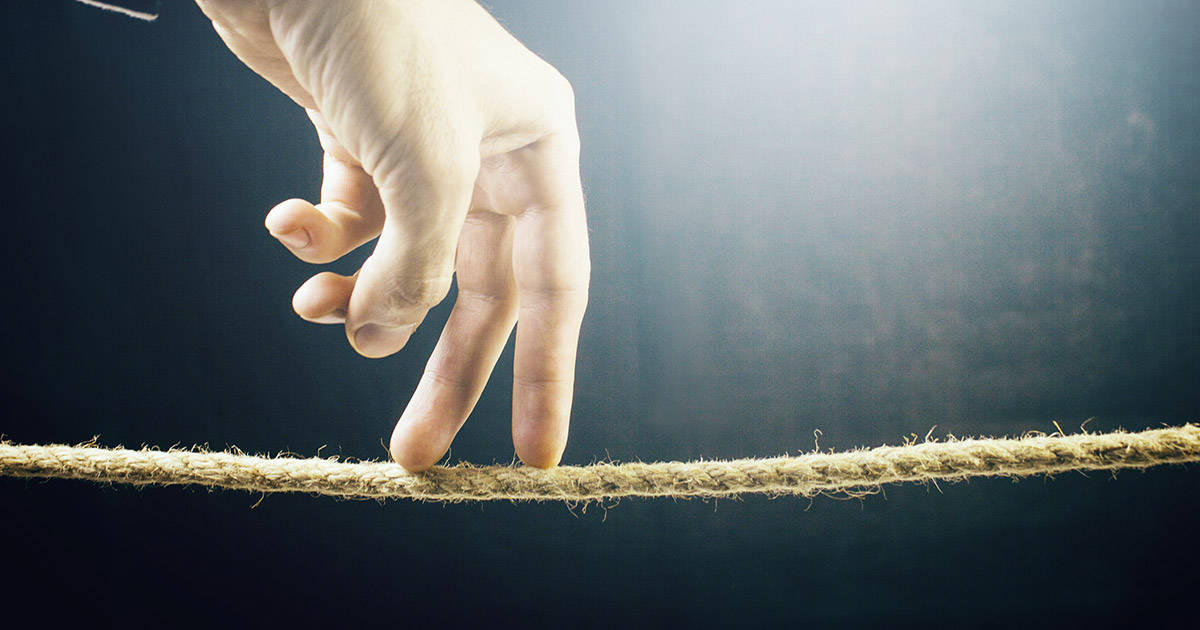 In 1829, at the young age of five, Jean François Gravelet found his calling when the circus came to town near his home in France.
The moment he laid eyes on the acrobats gracefully traversing the high wire far above the crowd, he knew that someday, he was going to be a famous tightrope walker.
Immediately after the show, he began practicing at home. He used whatever he could find to learn his craft – first, a fishing pole, and then a rope tied between two chairs in his backyard.
Recognizing his son's passion, Gravelet's father enrolled him in the École de Gymnase in Lyon a year later.
It wasn't long before Gravelet started to make a name for himself as an amateur performer under the stage name "The Little Wonder."
At just nine years old he turned professional, and his career quickly took off.
After wowing audiences throughout Europe with his daring routines, Gravelet caught the eye of an agent. He was soon recruited to tour with several acrobatic troupes throughout North America.
It was during his tour with P.T. Barnum's "Greatest Show on Earth" circus troupe that he became forever known as "The Great Blondin."
In 1858, Blondin set his sights on Niagara Falls. He declared that he was going to be the first person in the world to cross the falls, from the U.S. to the Canadian border, on a tightrope.
At the time, he didn't have the money to fund such an ambitious endeavor, but he never let that sway him.
"It always seems impossible until it's done." -Nelson Mandela
He was determined to achieve his dream.
It took Blondin an entire year to save up enough money to build a rope big enough and strong enough to accomplish the enormous feat set before him.
Once he was ready, he notified the press, posted flyers all over town, and did everything he could to announce to the world what he was about to do.
At first, the newspapers thought he was joking. After all, such a dangerous stunt had never been attempted before.
To them, it was impossible. Blondin pressed on.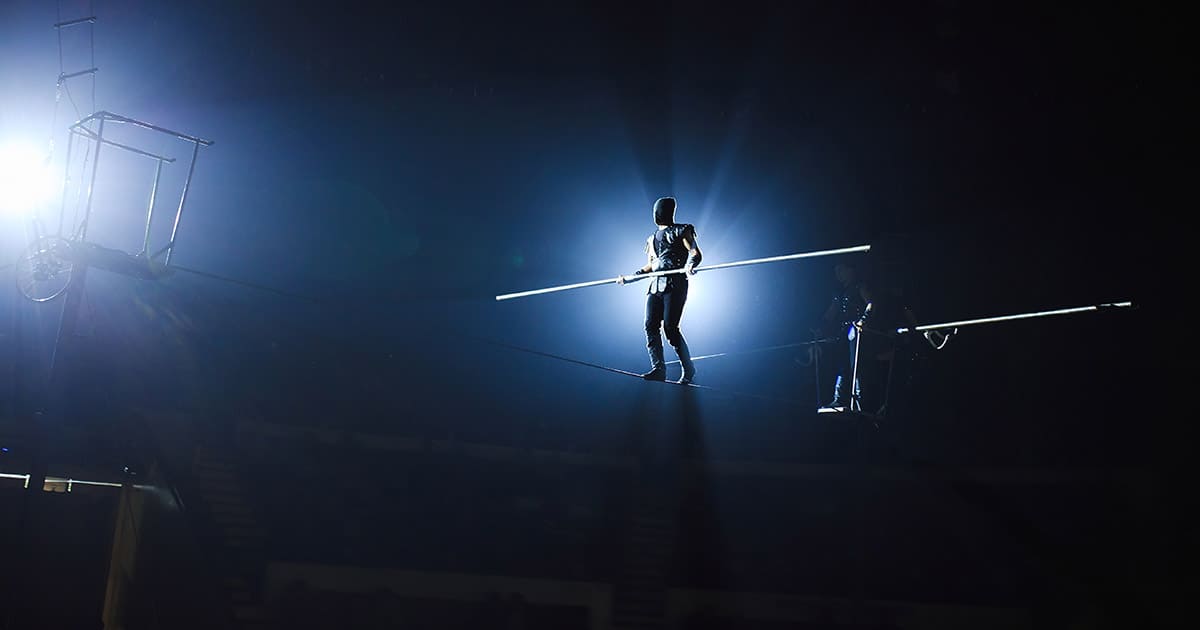 News spread quickly and gained national attention.
On the day of the ropewalk, huge crowds of doubtful onlookers gathered on both sides of the falls to watch something that had never been done before.
Right before Blondin was about to start the walk, he turned to the crowd of thousands and shouted,
-"Do you believe?"
About 10 percent of the audience returned a half-hearted "Yeah," while others heckled him.
He turned, and began to walk all the way across to the Canadian side and back.
Once again, he turned to the crowd and asked,
-"Do you believe?"
This time, they returned a resounding,
-"Yes, we believe!"
To which he asked,
-"Do you believe I can do it on stilts?"
The crowd replied,
-"Yes, we believe!"
He did.
The crowd went wild.
Blondin continued to perform one daring stunt after the other, each more unbelievable than the last.
And each time he asked, "Do you believe?" and the crowd grew more excited with each "Yes, we believe!"
Finally, Blondin walked away from the crowd and returned with a wheelbarrow, asking,
-"Do you believe I can do it while pushing this wheelbarrow?"
-"Yes, we believe!"
Then he said,
-"Great, then who's gonna get in the wheelbarrow?"
…Suddenly, nobody believed.
They had just witnessed this man do the impossible time and time again, yet when asked if THEY could do the impossible with him, their fear got the best of them.
Finally, Blondin's manager agreed to get into the wheelbarrow and Blondin safely walked him across and back.
Once again, the crowd went nuts.
How to Accomplish the "Impossible"
Just one person in that crowd of thousands believed enough to climb into the wheelbarrow that day.
Just one person had the courage to believe that not only others could achieve greatness, but that he could take part in it too.
He stared down his fear in order to accomplish something he had never done before and got his "butt in the bucket."
Suddenly, what was once impossible was now possible.
It's the same for every situation in our lives. It doesn't matter if it's a life threatening stunt, starting your own business or asking someone out.
What you have never done before feels scary. Even impossible.
Now I have a question for you.
Can you think of something you've never done before that you would absolutely love to do?
And I want you to be completely honest with yourself…
What's pulling at your heart?
What's your dream?
Are you screaming "I believe" from the sidelines of your life while letting self-doubt and fear hold you back?
If you're struggling to achieve that one thing you want more than anything or if you can't reach the next chapter in your life… more than likely, there's something you're not doing that's keeping you from reaching your dream.
Whatever it is that you're avoiding is not getting done because you're scared.
Think about it. If you weren't scared, you'd already have done it.
But if you think hard, I'm sure you can recall a time when you have put your butt in the bucket.
A time when you faced your fear in order to accomplish something you really wanted.
And I bet when you did, you felt pretty empowered, proud, energized and confident.
The only way you're going to overcome your fear and build up your self-confidence is to do whatever it is you're afraid of.
If you want something you've never had, you have to do something you've never done.
Believe in Yourself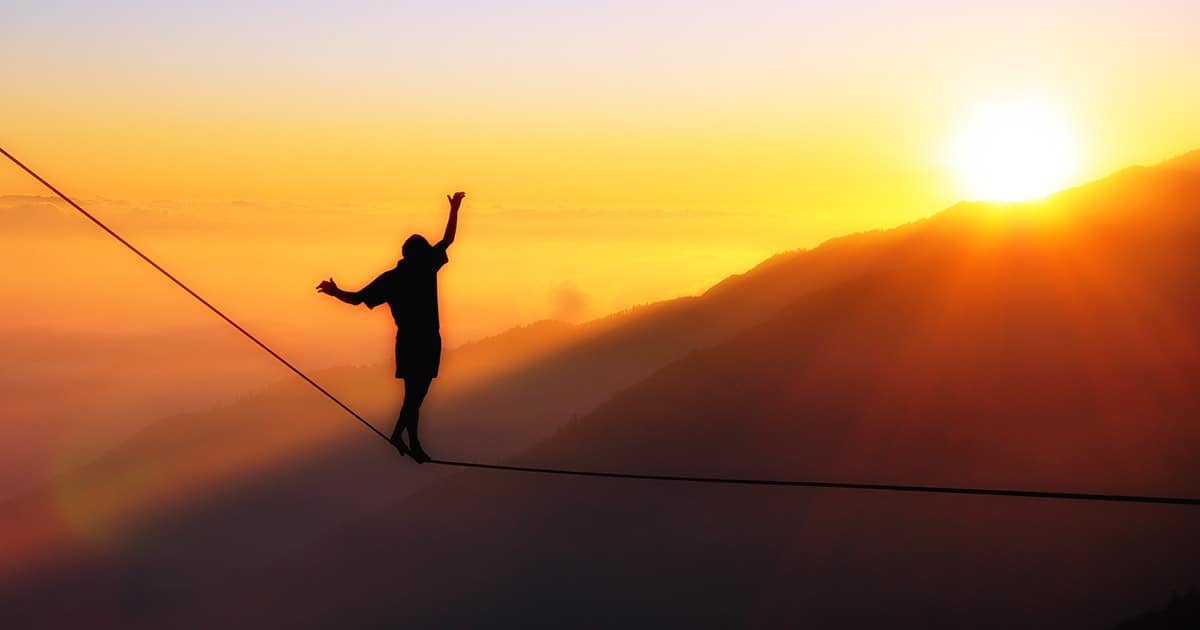 You are far more powerful and capable than you believe.
You've taken risks before.
You've already done things you never thought possible.
The more you push yourself beyond your comfort zone, the more you will believe… in the impossible and yourself.
You can have a life you truly love living, with the time and money freedom you desire.
And if your dream is to build your own successful coaching career, it is possible for you to achieve it.
As a heart-centered life coach, you have the power to make a real difference in people's lives. Not only that, but coaching can be a very lucrative career.
If you're considering becoming a life coach, it's important to do your research when selecting a training program.
It's important that the training you select has a faculty that has already "walked the tightrope" of building their own successful coaching businesses, so they can help you too.
At Brave Thinking Institute, we have certified thousands of successful life coaches that are creating a life beyond what they ever thought possible.
If this is your calling…
Let us help you take the next step. We believe in you!