3 ways to make sure your loved ones want to keep coming back to visit you, year after year 
Welcome to Part One of my 3-part holiday series called How to Thrive, Not Just Survive, the Holidays: Managing Family Mess and Stress During the Holiday Season. Make sure to read all the way to the bottom to find out what's coming next week. Enjoy!)
If you're an empty nester, you've probably ridden the holiday season emotional roller coaster a few times too many. One minute, you're elated to spend time with the kids and grandkids… The next, you're stressing yourself out, frantically trying to get everything prepared and "just right."
Setting high expectations for yourself is great, however, when you beat yourself up for not always meeting those expectations, things can start going sideways. Then, any progress you've made on creating a wonderful visit can slow down considerably. Or worse, everything could come to a screeching halt when feelings get hurt and any hiccup in planning ends in disaster!
Before you know it, your adult children resume their original family role from 25 years ago and they're feeling resentful (even though they're now married and have kids of their own).
As the mother of four adult biological children, three adult bonus children and 12 wonderful grandchildren, all of whom I love dearly, I know what it's like to love your family more than anything and want everything to be perfect. The LAST thing we want is any family stress and drama.
If any of this resonates, keep reading for 3 simple ways you can ensure that this holiday season will be smooth sailing for you and your loved ones – and make it so they'll want to keep coming back, year after year.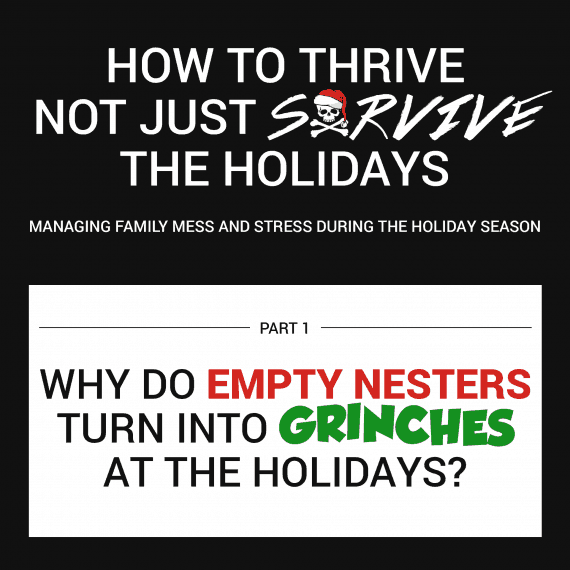 And one more thing — if you are NOT an empty nester, or not a parent at all, perhaps, then maybe your parents are, or maybe your specific situation is completely different — this series is still for you, and I invite you to stay tuned in and learn about how you can be part of the best holiday on record, no matter what family role you play this time of year; 'tis the season!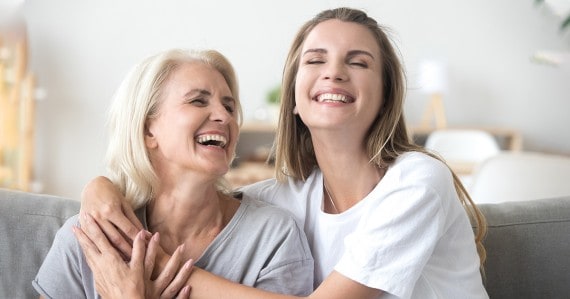 1. Accept your value.
Accept that there's a unique, one-of-a-kind relationship between you and your adult child. Remember that you're still (and always will be!) a vital person in your child's life.
Whether your adult son or daughter is coming home for the holidays or not, accept that you still and always will have value – not just as a parent, but also as a loving, giving and meaningful member of society.
In addition, accept that you may have complicated feelings and know that nothing is perfect, even you.
Decide that since the holidays were created to celebrate love in all its forms, no matter what anyone else does or does not do, you have complete power to bring LOVE into every action, interaction and conversation because you are part of the celebration.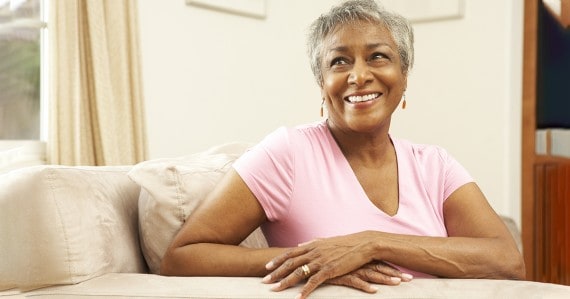 2. Be grateful.
As a parent, grandparent and simply a human being, there are SO many things to be grateful for. For example, you can be grateful that you're alive and that you woke up this morning. Remember, not everyone did. We're never promised another day.
You can also be thankful for the holidays and the fact that they offer you opportunities to connect and strengthen the bonds with your family.
If you have children who are now parents themselves, be grateful that you still have the opportunity to be a part of their lives and that you can create even MORE wonderful memories together.
Often, tension is created when grandparents become attached to their memories of what it was like to raise their own children. However, these feelings of fondness and nostalgia can prevent them from moving on, being present, and remaining open to making new memories and traditions.
And last but definitely not least, be thankful that you did such an amazing job raising your children that they're now thriving on their own! Your little chickadees have successfully left the nest 🙂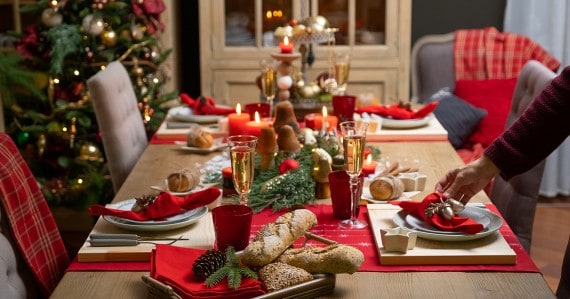 3. Visualize the holiday you'd love to have.
One of the most important abilities humans have is the ability to imagine. Imagination enables you to visualize, and visualization is a key component of having a life you love living.
Visualization is a mental technique that uses the imagination to help turn dreams and goals into reality. Used properly, visualization can improve your life and attract happiness and prosperity.
The truth is that your mind doesn't know the difference between real and imagined thoughts. So, create in your mind what you want to experience, and what you want your family to experience to make it a reality.
To start, think about what you would love to experience during the holidays, down to each tiny detail. Paint that picture in your mind. For example, imagine the way the house smells when pie is baking in the oven. Hear the sound of your grandchildren laughing and feel the warmth of your child's embrace when you greet him/her at the front door.
Now when the doorbell rings, you'll be ready!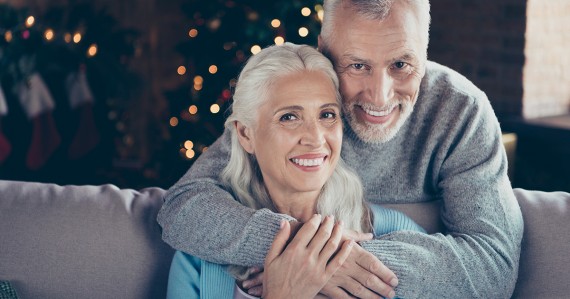 This holiday season, you have an opportunity…
When the kids move on and the house suddenly feels quiet and empty, it can feel quite lonely, and sometimes you may feel like a piece of you has gone, too.
If this sounds familiar, then know this: That part of you is NOT gone. It's just different now. Your kids will always be your kids… and no matter where they are or what they're doing, if you're a mother, you're the one who gave birth to them. And if you're a father, you're 50% responsible for bringing them into this world.
If you'd love to nurture your relationships with your children and grandchildren this holiday season, accept that you STILL play an important role in their lives, be grateful for the chance to spend time together and finally, visualize your ideal visit.
When you apply these 3 things, you'll begin to notice a shift in your energy. You'll feel a greater sense of hope and joy, and it will begin to manifest in everything you do before and during this upcoming family holiday, and trickle down to everyone around you – and all without you transforming into a Grinch ?
Next week, as part of my 3-part holiday series, you'll be able to read Part Two: How to Gracefully Disagree with Your Adult Children's Parenting Decisions. 
Until then, feel a big hug from me!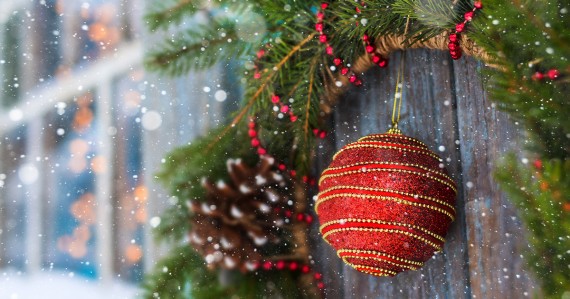 And now, here's a holiday gift to you…
This time of year may not always be a happy time for you, particularly if you seem to find that you're disappointed or hurt year after year. Perhaps your family isn't what you want it to be, or you get stuck with all the gift-buying and holiday tasks… and no one seems particularly grateful.
This is exactly what makes the holidays a fruitful time to think about forgiveness. If you want to feel happy over the holidays, it helps to let go of grudges from last year and prevent those same old transgressions from happening again – and in many (often very difficult) cases, anticipate the times you'll be expected to hold hands with family members who have hurt you.
If you'd love to release pain from the past, no matter how it got there or how long it's been there, then download this free "Heal Your Hurt, Free Your Heart" guided audio meditation.
When you listen to this free 10-minute meditation, you will:
Deepen your understanding of what TRUE forgiveness really is – an act of self-love – and release feelings and emotions that may be holding you back in ways that you may not even consciously be aware of.
Connect with the incredible power within you that's far greater than any circumstance that you'll ever find yourself in. You CAN rise up from even the most challenging situations, just like a phoenix from the flames!
Begin to experience forgiveness for those you feel have hurt you, so that you can free yourself up to more fully experience and savor all of the love, connection, happiness and peace of mind you desire.
Normally, you can only access this audio download inside my Power of Forgiveness meditation series. But this holiday, this meditation is my gift to you, absolutely FREE!
Happy Holidays from my family to yours 🙂