How I Overcame a Terminal Kidney Illness at Age 18 and Created a Long and Healthy Life I Love (Spoiler Alert: I AM ALIVE!)
When I was 18 years old, I was diagnosed with fatal nephritis, or in other words, kidney disease.
One kidney was totally destroyed and the other was functioning at 50 percent. I was told that if the blood toxin level in my body could be reduced enough, I would be able to have surgery to remove the right kidney.
After that, I would have, at BEST, six months to live.
The night before I went into surgery to have my right kidney removed, a woman identifying herself as a hospital chaplain came to my room and asked if I wanted somebody to talk to and I said yes.
What she told me that night changed my life forever.
There I was, laying in the hospital, terrified. I had a seven-month-old son and had been told that I would only live for six months at the most. The hospital chaplain asked if she could pray with me. I said, "Okay," but she didn't do anything that looked like prayer.
Instead, she asked me to tell her what had been going on in my life the last year or two.
I told her my story about how, at the end of my junior year in high school, I was a Homecoming princess, was on the drill team and had a lead in the junior play.
Then, I became pregnant.
When the officials at school found out I was pregnant, I was kicked out of school and was required to finish high school at a separate high school for pregnant girls and delinquent boys. I had lost all of my friends, my school and my reputation.
Everything Is Created Twice
When I finished telling her my story, the hospital chaplain looked at me compassionately and said, "Mary, everything's created twice."
I had no idea what she was talking about.
She went on to say,
"You know this. Actually, everyone knows this. But almost no one knows the power of knowing that everything is created twice. The bed you're laying on, the night gown you're wearing, the sheets covering you, the walls, the ceiling, the floor, all the machinery you're hooked up to… First, they had to be thoughts before they could be things."
Then she said,
"I hear how much you love your little boy, but I also hear how much you've been hating yourself. Could you consider the possibility that the toxic thinking about yourself, the self-loathing, could have something to do with the toxicity that's rampaging you body and threatening your very life?"
Nobody I knew thought this way. All the doctors said the best shot I had was six months. Yet this woman was telling me there was a chance for me to be completely healed!
She then asked,
"If you could live, what would you do with your life?"
I told her my two greatest longings: I would raise my little boy and I would become a teacher (I had wanted to be a teacher since I was a little girl).
A short while later, she left and I fell asleep thinking about what she'd told me.
I had the surgery, then four months later I was sitting in the doctor's office with specialists and the surgeon, and they were scratching their heads saying,
"We have no science for why your one kidney that was 50% destroyed is operating as a fully functioning kidney now. Whatever you've been doing, keep doing it."
Although I was amazed and perplexed, the full power of what the hospital chaplain had told me wouldn't be revealed to me until much later.
Learn the secret to true fulfillment and create abundance in all areas of your life.
Free online workshop!
Since that night, I've come to understand a few things…
That night, I learned the truth: That the things I want begin with my thoughts, and not outside of me. As soon as I knew this, my life began to change.
And for years after that night, as I studied this truth, I realized that there is an art and a science to transformation. The art is in the vision.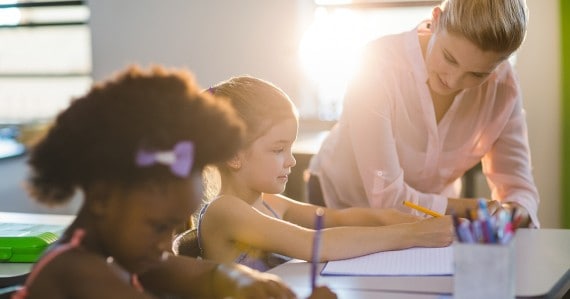 For example, I knew for sure I wanted to raise my little boy and that I wanted to be a teacher.
That was my vision and having a vision is the art of transformation.
The science of transformation is in the vibration.
The hospital chaplain gave me a simple, step-by-step process to follow so that I could be in the same vibration as my vision. I had no idea how to do that until she told me.
Right now, each and every one of us is broadcasting a vibration of the major thoughts we're holding in our minds.
Those thoughts tend to show up in our facial expressions and the way our shoulders are tense or relaxed. It shows up in how we walk and talk.
The results we see in our lives are directly related to the vibration we send out, not merely what we want. In other words, we must also have emotions and feelings that create vibrations that are in harmony with our wishes.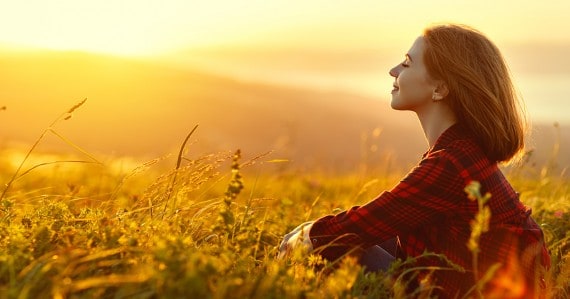 The first step to creating a life you love
Since everything starts in the mind, the first step towards creating results in your life is to become absolutely clear on what it is you would really love.
You can start by specifically answering this question:
If you had more abundance, what would your life look like?
Start to feel the emotion that comes up as you think about what you'd love in your life.
What I took away and continue to believe from that night in the hospital is that everything is created twice: First in the mind and then in the external world.
Focus on what you want, because there is a power in having a vision greater than your circumstances.
Do you have a dream that feels out of reach?
If so, I have something that will be truly valuable to you!
After studying, teaching and practicing the art and science of transformation for more than 40 years now, I can tell you with 100% certainty that:
No dream can come true if you don't dream it – but once you do, know this: No dream is too big.
Any dream is possible.
Everyone deserves to live a life they truly love living.
I'll show you how in a free upcoming, online masterclass.
In it, you'll discover a simple 3-step system for turning your dreams into your results. The masterclass is FREE to attend, but spots are limited, so be sure to register today!