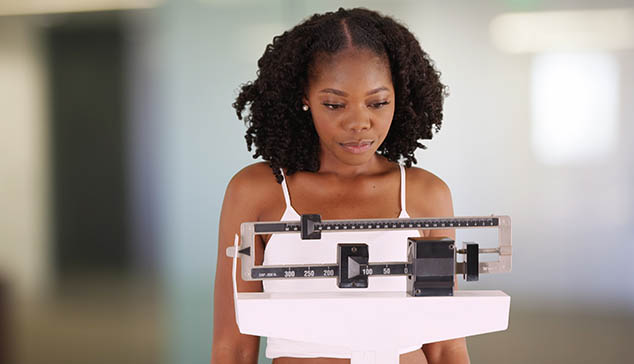 Are you someone who would like to lose some weight? Or maybe you are like the 20% of my community that either would like to maintain or even gain some?
Most of us have been taught that "calories in, calories out" is what creates weight change. But what if there's so much more than meets the eye?
What if there are many deeper layers?
In my several decades of research and study in the fields of health, well-being and creating ideal weight, I've found 12 "stress-ers" that impacts our weight!
The good news is that when you reduce or eliminate these stress-ers from your life, getting to your ideal weight becomes a whole lot easier! And because each of these stress-ers have an impact on more than just your weight, changing just one of these stress-ers makes a BIG difference in all of the quadrants of your life – your relationships, your vocation or creative expression, and your time and money freedom, as well as your health and well-being.
The 12 Weight "Stress-ers" include:
Low-level chronic stress is like putting the body in constant fight-or-flight mode. If you're overweight, your body can store fat as though a famine were on the way in this state of prolonged stress!
Traumatic stress can come from an event, like abuse, the death of a loved one, a divorce, an accident or an injury.
Mental stress can come from constant or chronic worrying, anxiety, or from listening to the voice of the inner critic.
Emotional stress can be triggered by an event, such as moving to a new place, starting at a new school or job, or issues with your relationship, your work or your finances.
Physical stress is created by putting too little of the right things into your body (creating nutritional famine), and too much of the wrong things (toxins).
Dehydration caused by drinking too much caffeine or carbonation, alcohol, and not enough healthy, alkalized water.
Protective Weight / Safety Weight (For overweight issues primarily): This is extra weight that you don't need, but is kept on by your body in an effort to help you feel safer and more protected around your middle, which is also your power center energetically. Your spirit could be actually calling forth healthier boundaries within your relationships, at your work, and in your general life circumstances.
The Four Hidden Barriers: the fear of outshining, the fear of abandonment, the fear of the burden of success, and the fear of being fundamentally flawed. These are four barriers to success identified by Gay Hendricks in his book "The Big Leap." Any of these four fears can also cause people to unconsciously keep extra weight, or stay at a lower weight than they want!
Famine Mentality (For overweight issues primarily): Growing up, were you taught to eat everything on your plate? People with a famine mentality have a subconscious belief that there isn't enough. This leads to over-eating and storing excess fat, 'as if a famine is coming.'
Pleasure / Fun / Creative/Vocational Expression Famine: Using unhealthy, excess food for pleasure and fun, in place of real-life joyful activities/hobbies, pleasure and fun. You don't feel creatively expressed, and you feel creatively or vocationally stuck or stifled.
Eating for the wrong reasons: Using food or alcohol as a reward, eating as a main source of pleasure, eating when bored, or eating toxic food to subconsciously punish one's self.
Your BODY may subconsciously want to be underweight: If you are underweight, subconsciously being thinner might feel safer. To be seen as "weaker" or frail has its own subconscious benefits as well.
Our weight is an outer reflection of our inner blueprint. Our weight is a subconscious "programming." Unless we do the inner work around re-setting this underlying blueprint, the subconscious will continue to over-ride and sabotage even our best efforts to make a positive change.
The great news is that once you're aware of these stress-ers and the impact they have on your weight, the sooner you can start to take on healthier ways of living and thinking that can help you create a weight you love!
In my next blog post, I'll reveal some of the techniques I've found that will help you overcome these 12 stress-ers.
Would you like help identifying what yours might be, and some possible solutions? I'd like to offer you a complimentary Vibrant Healthy Woman Consultation, valued at $250, but yours 100% COMPLIMENTARY for being a part of this community.                                      
Available for women only and for a very limited time only.
Are you someone who has overcome one or more of these stress-ers?
What are your top tips for reducing or eliminating them from your life?
I'd love to hear from you!