Discover if you're meant to be a spiritual life coach & what to do next!
Are you searching for your purpose in life, while spending your time on different things you know you're NOT meant to do?
Have you ever considered becoming a life coach, but want to help people on an even deeper level?
Have you taken a spiritual approach to your own personal growth and feel you might love to help others do the same?
If so, you might be called to be a spiritual life coach!
I want to help you get clear on how spiritual coaches help others reach their full potential and how to know if this career path is a good fit for you.
But first, let me share with you the moment I knew spiritual life coaching was my true path in life.
When I was in my teens, there was no such thing as a kidney transplant.
So when doctors discovered that one of my kidneys had been utterly destroyed and the other was 50% damaged, it was a death sentence.
They told me I had only six months to live.
At best.
I thought there was no hope. My condition was incurable, and I was going to die without ever having fulfilled my purpose on Earth.
But then, while I was lying in my hospital bed, a chaplain came to my room and told me something that would change my life forever.
She said,
"Mary, everything is created twice. The bed you're laying in, the nightgown you're wearing, the sheets covering you, the wall, the ceiling, all of this machinery…They were first thoughts before they could become things."
She went on to explain that everything that comes into being starts with a thought.
More than just ideas coming to fruition, our thoughts impact reality. How we think about our lives causes outward, tangible effects.
Then, this woman who I had never met before asked me a question that altered my life forever.
"Would it be possible for you to believe that we could say a prayer that would sweep all of the toxicity in your body into your bad kidney, and when the doctors remove it, all of the toxicity in your body will be removed with it?"
I told her no, I didn't.
But I knew that SHE believed it. I decided to try and hold onto her belief.
"That's all we need," she replied. "One corner of your mind open to the possibility."
She prayed over me and left.
The next day, the doctors removed my ruined kidney and told me that my remaining kidney wasn't as badly damaged as they had originally thought.
"Only time will tell," they said.
But it gave me hope.
Over the next few weeks, I began to get better and better, until I was completely cured.
My doctors labeled me a "medical anomaly," because there was no way they could explain what had happened!
This caught my attention in a HUGE way- I realized there was more to life than my circumstances.
If a girl with a death sentence could be cured within weeks, what else was possible in my life? What if I could help other people in the same way?
My hopeless medical situation was the catalyst to finding my purpose.
I became passionate about helping people to claim their power and create lives they desired. My goals was to help individuals discover their true purpose and unlock incredible potential.
I was called to become a spiritual life coach.
Are you?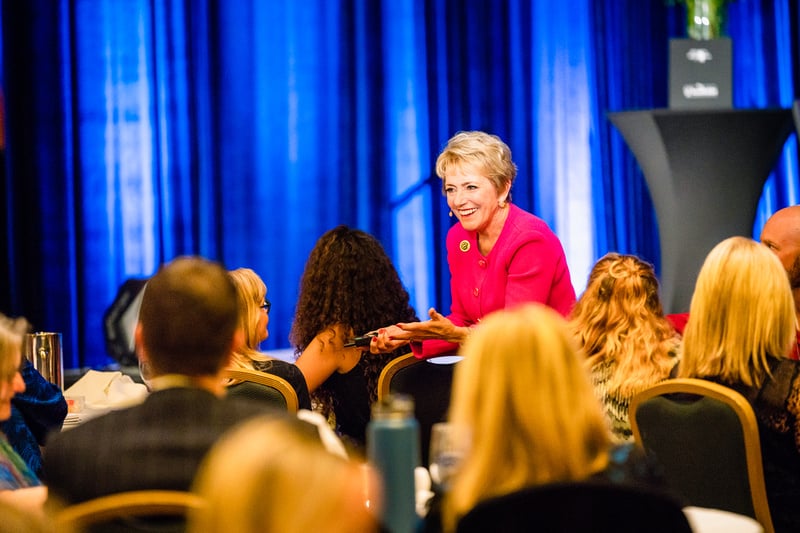 What is a spiritual life coach?
There are many different types of life coaches in the world from all walks of life. How do you know what type of life coach you're called to be? The answer depends on who you want to help and how.
Spiritual life coaches are coaches whose main objective is to use a spiritual perspective to help people create deep, lasting transformation.
Spiritual coaches believe there is deeper meaning beyond one's outward life experience. They help their clients create positive changes in their lives through an understanding of spiritual principles and by helping each person tap into their unique spiritual path for greater meaning and fulfillment.
If this already sounds like it's in alignment with you, stop here! You can skip ahead to the Spiritual Design Series.
This powerful resource will help you decode your unique spiritual design and determine if spiritual life coaching is your true purpose. You'll have unshakeable confidence that you're on the right path for you no matter what you discover.
Or, keep reading for a snapshot of what problems a spiritual life coach solves, the most frequently asked questions about spiritual life coaching, and the 5 essential criteria for determining your next steps.
A good spiritual coach helps others to:
1. Get clear about their life purpose and core desires
Most people have a sense that something is missing in their lives, but they don't know how to create real joy and meaning in their lives. A spiritual life coach helps people get crystal clear on what they want and how to use their unique spiritual gifts to find true happiness.
2. Form an actionable plan in line with their unique spiritual path
After helping a person discover the path to a more meaningful life, a spiritual coach will help create a course of action to bring that vision into reality. More importantly, a spiritual coach will empower their clients with an understanding of the invisible laws that govern success. A good spiritual coach will know how to make sure their clients are working WITH these spiritual truths instead of against them.
3. Discover unseen obstacles
No matter how badly a person may want to change, we all have a part of us that clings to whatever feels familiar and safe. Old habits, fears, and beliefs will often hold us back.
These stumbling blocks can come in the form of distractions, doubts that drain confidence, habits that undermine best efforts, or a fear of judgment keeping us small. A spiritual life coach uncovers these obstacles and forms a plan to overcome them.
4. Tune into their own inner guidance and awaken their own spiritual journey
The most successful spiritual life coaches empower their clients to listen to their own inner voice and inner wisdom. Spiritual life coaching isn't about converting others to your own belief system or creating a stringent dependence on you for answers.
Instead, spiritual life coaches help their clients create a connection to their own inner power, greater purpose, and divine sense of knowing.
Frequently asked questions about spiritual life coaching
If "spiritual life coaching" is a new term for you, or you're considering whether this type of life coaching is right for you, you may have a few questions.
Here are the most common questions we hear at Brave Thinking Institute:
1. Is spiritual life coaching like therapy?
A therapist helps people focus on and review the patterns from past experiences. By analyzing negative thoughts, feelings, and coping mechanisms, therapy helps them move past these patterns so they no longer affect the present.
A spiritual life coach, on the other hand, focuses on empowering people to move forward. The main purpose of life coaching is to help others transform their current results into the results they would love, using evocative coaching methods, intuitive coaching, and profound spiritual work.
2. What kinds of problems does a spiritual life coach solve?
Spiritual life coaching has the benefit of being universally applicable. Just like gravity pulls everything, the laws and spiritual truths we teach apply to any problem (which means you can work with the people you feel most called to!).
For example:
Being stuck in a job they hate
Difficulty finding a soulmate
An ongoing struggle to make ends meet
Chronic illness or mysterious health problems
Confusion about purpose and feeling uninspired
A stressful lifestyle with a to-do list that never seems to get smaller
Feelings of victimhood, self-criticism, fear, and self-doubt
Or anything keeping an individual from living a life they absolutely love!
3. Are spiritual life coaches religious leaders or affiliated with a certain religion?
Becoming a spiritual life coach doesn't require you to ascribe to any particular religion. In fact, if you've experienced your own spiritual awakening, no matter what tradition you choose to practice, spiritual life coaching is open to you. The spiritual laws and truths we teach complement a variety of faiths and belief systems. Personal transformation is for everyone.
4. Do spiritual life coaches get faster results than other types of life coaches?
Spiritual life coaches show their clients how to use the principles of success and create an action plan to connect to their purpose and build the life of their dreams. These spiritual principles are powerful and results can be astounding! But how much action each person takes, how fast they take it, and how consistently they apply the principles is entirely up to them.
5. Should I become a spiritual life coach?
Ask yourself this:
Do you:
Love helping others?
Feel a deep sense of fulfillment helping people experience personal transformation inside and out?
Have a strong desire to learn, apply, and mentor others in how to apply spiritual, transformational principles?
Love the idea of helping others discover their true selves and create purpose-driven lives they love?
Believe helping people find inner peace and enhance their spiritual lives can contribute to a better world?
If so, then spiritual life coaching is probably the right track for you!
I want to let you in on a little secret… if you're one of the special people who is able to say "yes" to those questions, you've probably been feeling a 'nudge' to do something more meaningful with your life.
I can tell you from personal experience, that nudge to become a spiritual life coach will NOT go away. It's only going to get stronger!
Why?
Because this nudge is linked to your higher purpose.
The sense of longing you feel is your soul's way of guiding you to your true calling in life – which is empowering others to achieve their dreams and create lives they truly love living.
Think about it…
People seek you out for advice and you're good at helping them find solutions.
They leave conversations with you feeling encouraged and inspired because your ability to help them is your unique gift!
Expressing your gifts and stepping into your calling is a necessary part of embodying your true self. How could you ever feel satisfied and at peace while ignoring such an important element of your life?
So, now what?
You're called to do more with your life. You're meant to live more abundantly while making a massive impact in the world.
But what's the best next step?
Before you start your spiritual life coaching practice or ever conduct your first coaching session, the first step to ensure your greatest success should include exploring life coaching training programs.
The rising demand for life coaches in recent years has also caused an explosion of life coaching courses and programs.
Finding the right one for you can be exhausting and discouraging.
I want to help you feel empowered and clear as you sort through all of the available options. My goal is to help you take the first steps on the path to fulfilling your true calling.
I don't want you to give up before you've even begun!
Here is my list of essential criteria to determine if a life coaching certification program is right for you:
1. Does it align with your core values?
First things first: Find a program that's a match for you – not one you have to adapt to. Read through their mission statement and core values. Do both align with what's important to you? Do you believe in their 'why'? Are you inspired by what they have to offer?
2. Will you have access to a system you can replicate to get results in your business?
Your success as a coach will be defined by your ability to help your clients get results. Find a coaching certification program that teaches you a proven, repeatable system of transformation that has a track record of producing results. You'll also want tools and curriculum you can use in your own business, so you don't spend more time and money creating your own.
3. Is business development training included?
A spiritual coaching business without an economic engine is merely a hobby. You may be the best spiritual life coach in the world, but without clients, you won't be able to help very many people. Yet, most life coaching certification programs only offer coaching training, completely neglecting to teach their students how to market and grow their businesses. Look for a training program that includes business development and marketing tools.
4. Are you confident in the quality of trainers?
WHO you learn from is just as important as WHAT you're learning. Choose a certification program that clearly demonstrates the qualifications of its trainers. Make sure that their knowledge is backed by measurable success in the coaching industry, as well as years of experience practicing the principles they teach.
5. Does the program provide ongoing support and mentorship?
Think ahead to what happens AFTER you're certified. What happens when you:
Have a client with a problem you're not sure how to approach
Have questions about building an email list or social media following
Feel stuck, discouraged, or frustrated on your journey
You don't want to be in a position to have to deal with those scenarios alone. Make sure the program you choose offers support you can rely on after you've completed your certification.
Spiritual life coach training with Brave Thinking Institute
At Brave Thinking Institute, we've mastered the art of teaching people like you to become highly successful coaches.
Our comprehensive certification program combines over 40 years of experience in the coaching industry. We empower you to:
Follow a proven path for helping your clients generate extraordinary results with a system you can use over and over
Design and sustain a life coaching business that provides for your financial needs… in abundance
Live every single day with a sense of empowerment and satisfaction because you're in alignment with your soul's purpose
To date, we've certified thousands of successful life coaches! Our spiritual life coach certification is one of the best available because it is:
Value-driven: Our mission is to help people create lives they love. That means while our coaches are empowering their clients to do exactly that, our training program is also empowering our coaches to create lives they love for themselves!
Proven: We teach repeatable systems for transformation backed by decades of proof that can be applied to any niche. We provide all of our coaches with the curriculum and tools they need to start working with individuals and groups right away.
Designed for Success: Our life coach training includes thorough training in marketing, sales, and business development. Our coaches graduate knowing how to powerfully coach others and create successful life coaching businesses with abundant incomes.
Led by Experts: Our trainers are all coaches who have built their own 6 and 7-figure life coaching businesses. They know what it means to become a spiritual life coach in practice, not just in theory.
Supportive: We offer our coaches ongoing support and mentorship after completing certification and a thriving community of like-minded coaches ready to journey with you.
But, before you take your next steps, I want you to have the same unshakeable confidence I did that spiritual life coaching is what you're meant to do.
I created our Spiritual Design Series specifically to help people like you know beyond a shadow of a doubt if they were called to this path.
You'll discover:
How to decode your unique spiritual design to determine if spiritual life coaching is your true purpose
3 signs that you've been suppressing your spiritual design (and how to fix it!)
The 2 biggest limiting beliefs that hold most people back, and how to rewire your brain for success
The simple system you can use right now to get started as a spiritual life coach
Click here to watch this can't-miss, 4-part series.
By the end, you'll have the confidence and clarity to choose the best path for your unique makeup!