One Courageous Decision
Could Change the Trajectory
of Your Entire Life…
More and more people are becoming aware of
the secret highly-successful people have
known for a long time…
The longest, hardest and most painful way to create extraordinary results in the areas of time and money freedom, relationships, career and business is to try and figure things out by trial and error.
But there is another way – a much faster, easier and more elegant way – to quantum leap toward the results you want in life, and that's to find a gifted mentor who:
Has already achieved the level of results you want to achieve.
Is willing to support you in thinking bigger, and acting bolder, than ever before.
Deeply cares about you and your results.
With a gifted mentor by your side, you'll discover how to release limiting thought patterns that may have been keeping you stuck for years, or preventing you from going from good to great.
Your mentor will guide you in how to master your mind, instead of allowing your mind to master you, which is the way most people live...
The mountain-sized challenges that have been holding you back will finally reveal themselves to be the molehills they truly are, and soon, your finances, your relationships, your career or business and all areas of your life will begin to transform with lightening speed.
The world's most successful people all had a mentor, do you?

Oprah Winfrey
Best known for her talk show, The Oprah Winfrey Show, Oprah Winfrey was mentored by celebrated author and poet, the late Maya Angelou.
Mark Zuckerberg
Facebook founder Mark Zuckerberg was mentored by the late Steve Jobs, the founder and CEO of Apple.
Quincy Jones
Celebrated music producer Quincy Jones was mentored by legendary musician, Ray Charles.
Sally Ride
Physicist and astronaut Sally Ride, who became the first American woman in space in 1983, was mentored by her graduate school professor, Dr. Arthur Walker
Eleanor Roosevelt
Former first lady and activist Eleanor Roosevelt credited her success to mentor, the political advisor Louis Howe.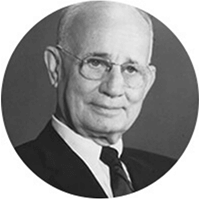 Napoleon Hill
Napoleon Hill, the author of Think and Grow Rich, a book that went on to create millions of millionaires worldwide, was mentored by steel magnate Andrew Carnegie.
Meet Your Mentor, World-Renowned Transformational Teacher & Coach: Mary Morrissey
Mary Morrissey is widely considered the world's foremost expert on "dream-building," which is the art and science of transforming your dreams into your reality.
Mary is the author of two bestselling books, No Less Than Greatness and Building Your Field of Dreams, which became a PBS special.
Together with the Gandhi and Martin Luther King Jr. Foundations, Mary has addressed the United Nations three times, and was invited to co-convene three different week-long meetings with His Holiness The Dalai Lama. She also met with President Nelson Mandela in Cape Town, South Africa to address some of the most significant issues that our world faces.
Through her books, live events and programs, Mary has empowered millions of people worldwide to achieve new heights of spiritual aliveness, prosperity and authentic success.
And now, inside Mary's six-month Quantum Leap™ course, Mary will coach you in how to align with the Universal Laws of Success, so that you can transform any goal or dreams into reality with unprecedented speed and ease!
Here's what you'll gain access to when you invest in your growth and expansion
by means of enrolling in Quantum Leap™...
As you know, personal coaching programs are a dime a dozen these days.
Unfortunately, most of them are short on substance and even shorter on results.
What sets Mary Morrissey's six-month Quantum Leap™ course apart from anything else is the
seven extraordinary secrets of personal success around which the program is designed.
Each week, every Tuesday for six months, you'll login to a private group
video coaching session where, in partnership with Mary, you will:
Dismantle ineffective & limiting thinking patterns
You'll clear away the hidden weeds that have been blocking your growth and expansion without you even consciously realizing it, and finally gain dominion over the terrain of your mind.
Precisely identify your true goals
You'll stop living your life according to other people's expectations, someone else's plan or no plan at all. Instead, you'll gain crystal clear clarity on what you truly want to be, do have or give in this one precious life of yours.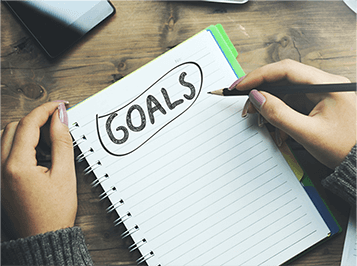 Implement high-frequency thinking
You'll use the power of your thoughts to shift into harmony with the objects of your desire, so that golden opportunities for advancing toward your goals and dreams begin appearing before you in surprising and almost miraculous ways.
Stand on the shoulders of giants
You'll fuel your mind with the ideas and teachings of the great dream-builders who have graced the world's stage before you – people like Andrew Carnegie, Napoleon Hill, Eleanor Roosevelt and Henry Ford – and let their genius soak into your cells and transform your life.
Open yourself to bountiful plenty
The Universe seeks to offer its bounty to you in each and every moment. Once you release limiting beliefs of lack and scarcity from the treasury of your mind, you'll be amazed by how quickly and easily doors open, positively-charged people step forward, and the things you want just flow towards you!
Connect with like-minded, success-driven people
These people will be the cheerleaders for your success. You'll mastermind with heart-centered change agents, and immerse yourself in a quantum field of genius that will help you generate fresh, new ideas on how to propel forward in the direction of your dreams.
Interact with a master & align with the Universe
Receive direct personal interaction with one of the world's few living masters on how to align with the Universal Laws of Success. Join bestselling author Mary Morrissey on LIVE group coaching calls and powerful Q&A sessions, where she'll guide you in how to transform your dreams into reality with unprecedented speed and ease.
You'll Also Receive These Exclusive Bonus Gifts:
Rewatch previous videocasts Your weekly group coaching videocast, which will take place every Tuesday, will be recorded, so you'll be able to access it and watch it again at your convenience, anytime you like.
Download exclusive contentYou'll gain access to a powerful curriculum of life-transforming, downloadable audio and written materials inside a private members area that will empower you to move decisively and rapidly toward the tangible realization of whatever it is you want to achieve.
Many of our Quantum LeapTM clients have told us that, at the end of the six-month program,
they needed a telescope to look back and see where their life used to be!
What Others Are Saying About Mary's Work in the World

Marianne Williamson Author of A Woman's Worth and A Return to Love

Mary Morrissey has been one of my most important friends and teachers. She has a laser beam ability to recognize and articulate possibility in someone's life, then take their hand and show them how to make it real. To be exposed to her wisdom is to be exposed to a mighty power.
Bob Proctor Star of The Secret

Mary Morrissey stands out in a category all of her own. She has depth of knowledge that is unparalleled, and she is, without question, one of the best teachers I have ever met in my entire life. This woman has something special!
Neale Donald Walsch Bestselling author of Conversations with God

Mary Morrissey altered the path of my life, and she restored me to myself by seeing me as who I really am. If there was a single person who I've known personally in my life in who I would place the highest faith, it would be Mary Morrissey.
Dr. Wayne W. Dyer, Bestselling author of Manifest Your Destiny

Mary is one of our most powerful and enlightened teachers. Breathe in her wisdom.
One of the best investments you can ever make is to
invest in expanding your own awareness
If you're ready to receive weekly mentorship on how to quantum leap your results in all areas of your life, your next step is to click on the button below.
Once you do, one of our caring Program Experts, who have been personally trained by Mary, will reach out to schedule a date and time to chat with you.
This conversation with your Program Expert will be a fun, confidential, high-level dream-building conversation – and there's no obligation! It's simply an exploration to find out if this dynamic six-month Quantum Leap™ course is truly right for you.
I look forward to connecting with you, personally.
I look forward to connecting with you, personally.

Mary Morrissey
Bestselling author of No Less than Greatness and Building Your Field of Dreams
Founder of Brave Thinking Institute™