5 Foolproof Tests to Know If He's In It for the Long Run… or If He's a Rebounder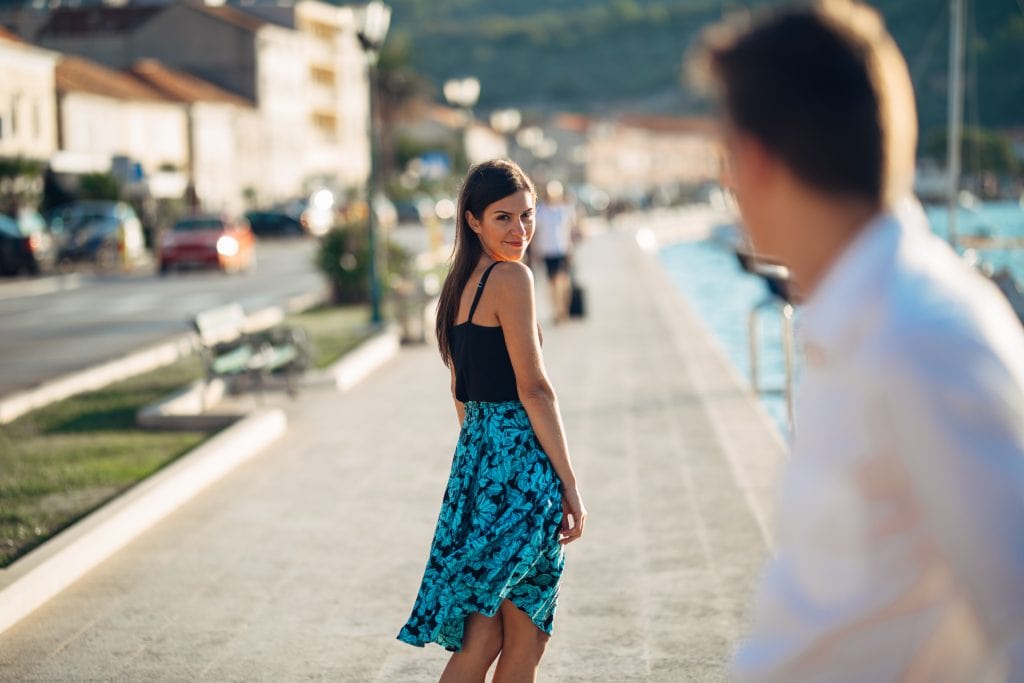 Is he using you as a rebound? Or is this the start of something amazing? Knowing these 5 signs will help you find out…
Before we start, you need to know that everyone recovers from a breakup at different rates. Forget the myths you've heard about waiting 6 months to start something after he's had a breakup. He (and you!) may be ready right now.
On the flip side of this, You don't want to waste your time with a man who's not entirely ready for relationship, with emotionally available and lifestyle availability.
When reading these 5 "Rebound Signs", I'd like to remind you to approach every new relationship with a positive attitude and to expect the best. These indicators are great for spotting warning signs, but it's important not to get too critical.
Yes, there will be men out there who are rebounding. There are also men who are ready to take a real shot at love. Men who are ready to adore you, and can't wait to wake up every morning, roll over and look into your eyes. Keep these warning signs in the back of your mind if needed… but keep your heart open too! With both, you'll be able to know when it's the real deal.
The 5 Rebounder Warning Signs Every Woman Needs to Know
The only way to know for sure if he's only interested in a quick fling or if he really sees a future with you…
1) Is he still processing the hurt?
Does he struggle to talk about his ex without getting emotional? Have you seen him get sad and teary, angry or even just 'shut down'? This is a clear sign that he hasn't had the time to process the emotions of a breakup. He's likely suppressed his feelings and needs time to work through them.
A healthy man who's ready to be devoted to you can talk about what happened in his past from a place of genuine openness, ease and relaxation. He's processed it, dealt with his feelings and now he's ready for something new.
2) Does he ever compare you to his ex? Or paint you as a hero?
A man who still harbors negative emotions for his ex will tell you all the ways in which you are different. He'll say things like: "Oh my gosh, my ex was never on time, thank you for being on time", or, "Wow, my ex wasn't romantic, thank you for planning this dinner". It's important not to fall into a trap here because this can often feel really flattering!
But remember, there's a difference between being genuinely complimented on your uniqueness and being compared to another. Watch out for men who bring comparisons up a lot. A healthy man doesn't need to put others down to acknowledge you. He will appreciate you for who you are as an individual and celebrate you for being the amazing woman and partner you are.
3) Does he talk about his ex at inappropriate times?
This might sound something like "Vanessa and I used to go here", or, "This was Rachel's favorite type of ice cream". It's normal for a man to mention an ex occasionally, especially if they had a long history together, but constantly bringing that person up can be a way to "relive" those times. A healthy man who is at peace with his past will only bring up an ex when it's appropriate, perhaps when you're talking about lessons from previous relationships.
4) Does he speak badly about his ex?
You might notice this if he only tells stories about his ex in a negative light. How she screwed things up, broke agreements, or was "the worst". We can often see resentment lurking behind stories like this!
Watch out for men who take no responsibility for their part in a previous relationship. If everything seemed to be the ex's fault, and they don't share any learnings that came out of that relationship, you know this man likely still has a 'victim mentality'.
A healthy man identifies where the relationship went wrong, and what his own part was in creating that result. He understands learnings from past relationships and has used them to grow as a man, and will bring his greater awareness and maturity to you!
5) Did he jump into the relationship too deep, too fast?
This is a tricky one to look out for because it's normal to want to spend a lot of time with someone when you feel a lot of chemistry. We all love that feeling of "We can't get enough of each other!"
BUT, if you're with a rebounder, you'll get this strange feeling that you are fitting into an existing lifestyle, almost like he's trying to replace someone in his life instead of starting something new.
Feel into whether he's trying to get to know you on a deeper level or if he's just trying to fill a void. You'll notice that there's a strange lack of actual commitment if he's still rebounding. For example, you might spend a lot of time together but not feel like the relationship is actually progressing. In a healthy relationship, you can both dive in and get to know each other with a strong, emotional commitment.
Following these 5 tests to think about your relationship, it should now be clear to you whether he genuinely wants to be with you, or whether he's using you as a rebound.
Inspiration from my nephew
When writing this, I'm reminded of my 14 year old nephew…
I recently trained him up for football and we spent a bit of time together. He told me recently he just broke up with his girlfriend and that now he likes another girl. What really impressed me was he mentioned how he spoke to the new girl and told her he liked her….
But most importantly, he told her he wanted to take things slow…
He told her he really liked her as an individual but didn't want to use her as a rebound!
Stories like these prove that if a man is really into you, he will show maturity and feel healed from the past, no matter what his age, circumstance or how long it's been since his break up. He will either be emotionally ready for the next chapter, or he will acknowledge your uniqueness and take things slowly until he is ready to fully embrace you as his new partner.
The right man is out there…
It's important that you don't give up on love. Your kind, loving, handsome man is out there! And he isn't just ready for you… He's longing to give you the love you've always wanted, and he can't wait to share some incredible memories with you.
Keep the faith and know that it is possible for you!
And if you'd like a little help finding that right relationship for you, check out my Manifest Your Man coaching program. Thousands of women around the world have followed this proven system to attract the love of their life. There's limited space available, so to learn more click here.
I hope you've found the 5 warning signs useful, now I want to hear from you…
Help out our community with some of your own advice – What signs have you seen in men that had you know he was rebounding?
Go ahead and share with me in the comments below- I love hearing from you.