Discover What it Takes to Become a Successful Life Coach Who Makes a Profound and Lasting Difference in the Lives of Others
Are you considering becoming a transformational life coach and want to ensure that your life coaching business will be a success?
Do you believe you'd be the most fulfilled while pursuing a career that aligns with your heart and spiritual values?
If so, you're in the right place! Every day, more and more people are becoming aware that there's a hidden pattern to success – a pattern they want to understand and apply to their lives in a way that helps them to quickly and easily achieve extraordinary results.
Life coaching may be a key component to uncovering this pattern.
The job of a heart-centered life coach is to empower people to fulfill their purposes in life and create the lives of their dreams, no matter how big or impossible they may seem.
And when people are living out the purposes they were born for, they can make HUGE impacts on the world.
As someone who is considering becoming a life coach, you most likely want to know what kinds of opportunities there are in your future.
So if you have a passion for helping others, and you dream of earning an abundant income by doing so, then keep reading!
In this article, we'll be talking about what being a transformational life coach is all about, how to decide whether or not life coaching for you and how to get started.
So what exactly does a life coach do?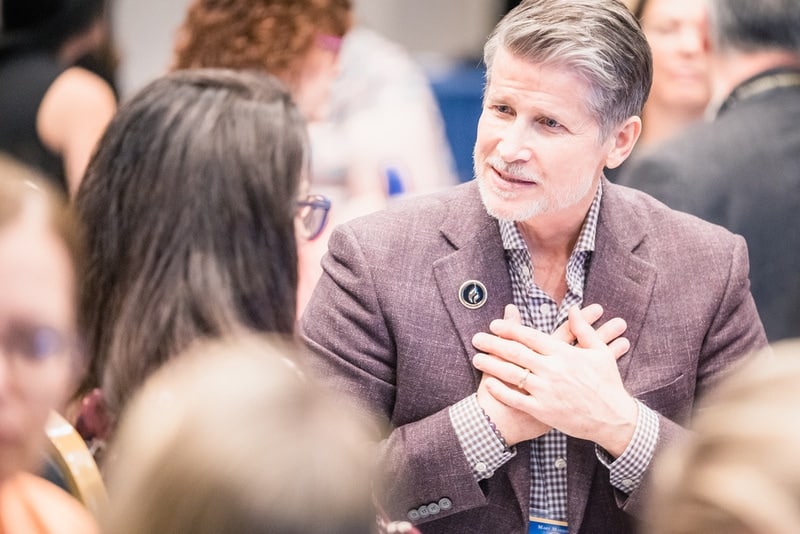 A transformational life coach helps people to:
Identify the dreams and desires that are aligned with their soul's purpose and will make them feel authentically happy and fulfilled
Remove the mindsets, habits and other obstacles that hold them back from activating and realizing those dreams
Create a plan to turn their dreams into results
Take consistent, productive action on that plan, improve the plan when necessary, and overcome any setbacks or obstacles that appear along the way
Master the Invisible Laws of Success, so that reaching their goals becomes practically inevitable
If you haven't already studied the Invisible Laws of Success, it's important that you add this information to your existing pool of wisdom.
Without these laws, your current level of wisdom will help people, but they'll never be able to generate results as big or as fast as they could have.
For example: It's vital that you know how to use the Law of Attraction effectively, in conjunction with the other Universal Laws that enable it, in order to create real change in the lives of the people who desire to design a life they love living.
I'll reveal how to get that knowledge at the end of this post. I should quickly mention here that a life coach is NOT a therapist or a psychologist.
While both professions help people understand the human mind, life coaches go far beyond that.
The goal of a life coach is to unleash their clients' inner power and creativity, help them tap into wisdom that they didn't know they had and to turn their minds into powerful magnets that attract the people and circumstances they want, with far less time and effort on their part than conventional thinking would believe possible.
That said, there are several different methods that life coaches use to help their clients.
Whether they use one-on-one coaching, group coaching, live events, pre-recorded curricula or a combination of all of the above, it's completely up to the coach to decide which method they prefer.
Why become a life coach?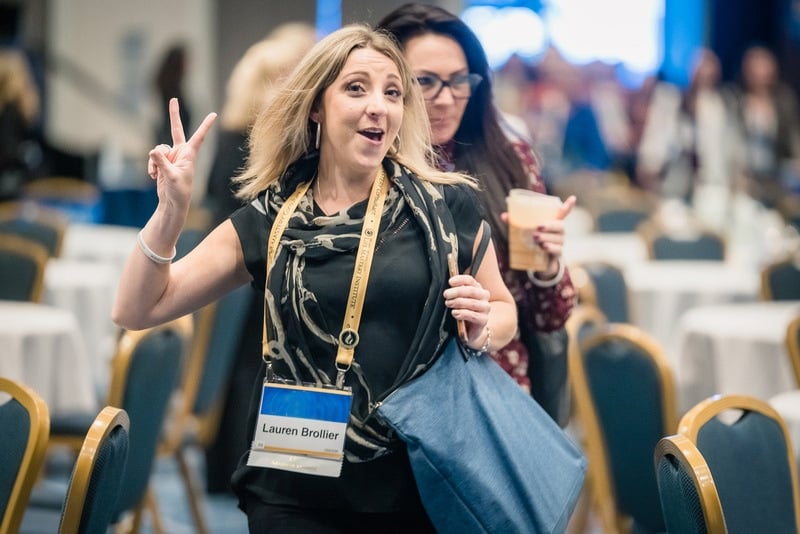 Having a career as a life coach has huge benefits, for your clients and for yourself.
It benefits your clients by helping them identify the goals and dreams that will bring them real, lasting happiness.
It also helps them remove the obstacles, limitations and circumstances that are holding them back from those dreams, and it shows them how to make their ideal life a reality.
And it benefits you by allowing you to earn a 6-7-figure salary, in fewer hours than you'd spend on a 9-5 job, by doing work you love.
This frees you up to create the lifestyle you desire, with lots of time for your family, hobbies and yourself, and it enables you to make a huge difference in the world without burning out.
On top of this, by becoming trained as a coach, you'll discover how to use the Invisible Laws of Success in your own life, so you can accomplish any goal YOU set your mind to.
In short, by becoming a life coach, you empower yourself to fulfill your purpose, create a life you love living, earn a huge income that you can be proud of, enjoy a coaching career you love, and then you get to share that skill and those tools with your clients who have dreams and purposes of their own.
Should YOU be a life coach?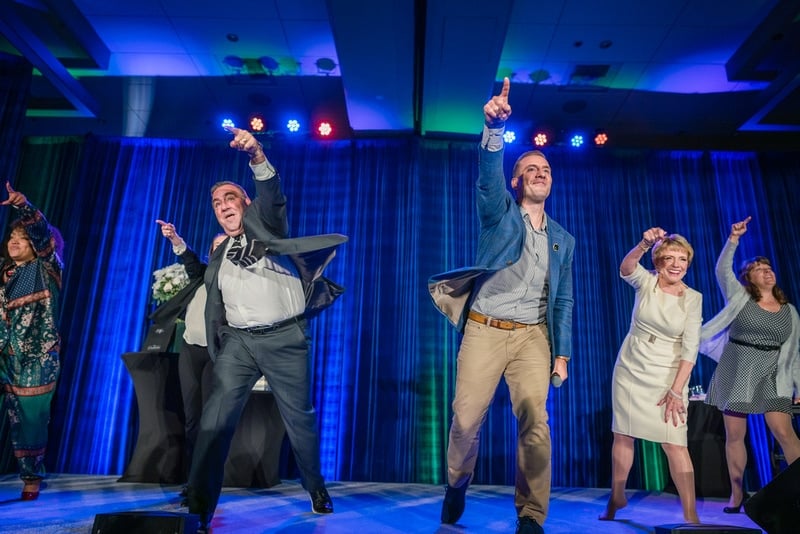 Life coaching is a sacred calling.
Those drawn to coaching have a passion for people – a deep desire to see individuals turn their dreams into results and a drive to support, motivate and inspire them.
Professional, heart-centered coaches see coaching as the ultimate "win-win" situation: helping others accomplish their goals by working in a fulfilling, purposeful and lucrative profession.
To be a life coach, you must be someone who finds joy in using your gifts to help people create the lives of their dreams.
You serve as the light that helps them see the answers they already have inside themselves and find the courage to pursue those answers, even when their circumstances tell them to just give up.
If this describes you, I invite you to answer the following questions:
If you could create anything, what would you LOVE to create?
How would you absolutely love to spend your days?
How would you love to serve others and make the world a better place?
I highly encourage you to answer these questions from a place where there are no limiting circumstances – where time, money and so on are not factors.
And if you find your inner voice of doubt, fear or criticism chiming in, tune it out, and tune only to possibilities.
Avoid asking yourself what you would do if circumstances were different, and allow yourself to really explore the truth of what you'd love to do.
Other people may have a lot of ideas for how they believe you should be investing your time, energy and talent, but only you know if life coaching is truly for you.
What to consider before becoming a life coach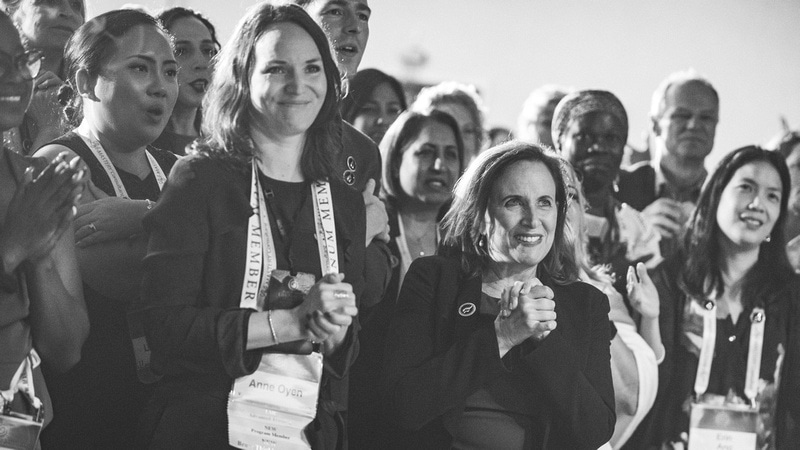 How your decision to become a life coach affects your life is largely up to you. There are many different ways to run a coaching business.
Some of them will make you extremely busy while earning very little money.
Others will make you abundantly wealthy, with relatively little work.
Some coaches start out by staying in their current career, and then once they become certified, they begin coaching clients during evenings and weekends.
Once their business reaches a certain growth point, they then leave their careers, and transition to life coaching full-time.
In this section, I explain how life coaching affects your life in the areas of money, relationships, personal time and energy, and emotional and physical health.
Life coach salary: How much can you make?
How much money one makes as a life coach depends on several things.
I personally am running several multi-million-dollar businesses through my coaching, and many of my students are making 6-figures to millions every year.
One of the biggest aspects that determines your income is whether you coach your clients one-on-one, or create or use programs and systems that allow you to serve multiple people at the same time.
If you work primarily one-on-one, your income and impact will always be limited by the number of hours in a day.
You'll help fewer people than if you utilize group coaching, and you'll have to work extremely long days or charge very high prices in order to make a good income.
But if you life coach with groups, whether through staged events, pre-recorded curricula, group calls, or a combination of the three, the limitations disappear.
Suddenly, coaches can help as many people as they want, in fewer hours, and make exponentially more money than they could working one-on-one.
In addition to the method(s) of coaching you choose to implement, your income also depends on how well you market yourself.
You could be the most skilled and effective coach the world has ever seen, but if nobody knows you exist, you won't get any clients.
Here's what to do when you're a new life coach and nobody knows your name.
It's vital to know how to put your name out there, so that people know your guidance is available.
Many people don't understand what life coaching is and how it can help them, so it's up to you to let them know what you do and why they need what you offer.
As a life coach, your relationships may change – for the better!
The same manifestation principles used to grow your business can also be used to attract the relationships you desire to your life. If you're single, you can use them to attract the love of your life.
And if you're married, you and your spouse can use them to design and create an even deeper, more passionate and more fulfilling relationship with each other.
The increased joy and time freedom you can experience as a successful coach means you'll be more dynamic and fun to be around, and you'll have more time to spend with the amazing people who are drawn by your vibrant, happy energy.
While coaching your clients, you'll learn communication skills that deepen your relationships, and how having a purpose and passion to which you've devoted your life can make you attractive to high-quality people who also desire to make a positive impact on the world.
Balancing your personal time, energy and coaching career
Now, to make sure that your coaching business does, in fact, have a positive effect on your life, it's vital to know how to run it in a way that GIVES you time and energy instead of taking it away.
If you're spending all your energy on a business that isn't working, and feeling tired and discouraged, that alone will dampen your energy and make you more prone to making costly, unnecessary mistakes.
And if you're spending all of your time on your business, you'll have no time to seek fun and take care of yourself.
So if you choose to become a life coach, please make sure you find a mentor who can teach you how to make your business a success, and who will help you keep your work and free time in a healthy balance.
Your emotional and physical health as a life coach
As you've probably guessed, the effects on your emotional and physical health will largely depend on how you handle the aspects of running a coaching business.
Will you run your coaching business in a way that gives you time for self care, encourages you with big and frequent success, surrounds you with loving and like-minded people, and uses the Invisible Laws of Success to create a life that's fulfilling and abundant in every area?
Or will you run it in a way that leaves you burned out, discouraged and lonely?
Life coaching can be one of the healthiest and most fulfilling careers in the world. It can bring you the money to nourish yourself and your family, the time to rest and exercise, and the important connections with people who nurture your mind and soul.
As with everything in life, the choice is yours.
Just know this: If you have a long-standing pattern of overworking yourself, and of not taking enough time to take care of your body and soul, simply becoming a life coach won't change that.
To be a successful coach, you must learn to feel worthy even when you aren't working, to say 'no' to requests that would make you too busy to enjoy your life, and to identify and change any other patterns that cause you to spend too much time working and not enough time on yourself.
Putting yourself first does not mean that you're ignoring your children, spouse or other significant people in your life.
It DOES mean that you're honoring yourself and loving yourself in a way that fills you up. And that's when you will have much more to give to others!
How to be a life coach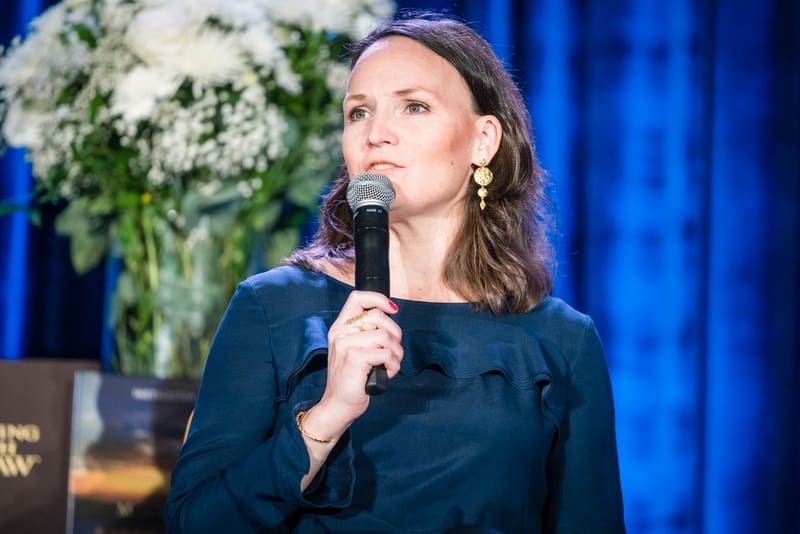 Life coaching can be one of the most rewarding, impactful, lifestyle-friendly and lucrative careers in the world.
It can bring you a 6-7 figure income, give you lots of free time, and fill you with the joy and satisfaction that comes from improving people's lives.
But as you've seen, there's a lot of steps to take, and skills to master when you're learning to life coach.
Fortunately, there's a way to make becoming a successful life coach EASY for you.
When I first became a coach, it took me five or six years of trial and error, confusion, frustration, wasted time and energy, and many sleepless nights before I learned how to consistently attract and serve large numbers of clients.
I don't want that for you.
I want you to know how to build a successful coaching business right out of the gate, so you can start to enjoy freedom and financial abundance right away instead of working for it for years.
To help you do this, I've created a proven system that brings my students consistent, predictable results.
This isn't one of those systems where they teach you how to coach your students, and then send you out to sink or swim.
This is an entire business in a box, with everything you need to know in order to succeed.
If you want your business to grow quickly and sustainably, and to create free time for you instead of eating it up, it's important to know how to run the business side of your coaching.
That's precisely why Brave Thinking Institute was developed.
As a student at Brave Thinking Institute, you'll discover:
A proven, ready-made curriculum that you can use to start changing lives and building your business right away
How to attract and enroll hundreds or even thousands of your ideal clients
How to consistently create amazing changes in your clients' lives, no matter what kind of situation they're in when they come to you
How to help hundreds of people simultaneously, so that your impact and income become effectively limitless
How to master the mindset and Invisible Laws of Success that will create extraordinary results in every area of your life
How to run your business in a way that maximizes your influence, profit and time freedom
How to hire the right people, and build a productive, positive and powerful team
…and everything else you need to know in order to build a wildly successful coaching business this year!
How to become a life coach?
Take this step…
Some of you reading this know you are ready to invest in achieving your dream. So, for YOU, here is your next step: some one-on-one time together over the phone where we can invest in you, your dream, and discover the path for how to get you there.
Let's get started now.
If you're ready to start changing lives, request your FREE Strategy Session with one of our team members who has been personally trained by Mary …
If your decision after reading this article is to become a life coach, congratulations!
If you now realize it's not for you, good for you for discovering what it is you DON'T want to do.
No matter your decision, I wish you success in all that you pursue.
May you spread your wings and take flight into the greatest vocation on earth for YOU.
Here's to your greatest successes yet to come!
How to Tell if Heart-Centered Coaching is Your Dream Career
Are you meant to be a life coach?
In less than an hour after reading, Are You Meant to Be a Life Coach?, you'll be on your way to knowing if this profession is your true calling!