Ignite Transformation In Your Life By Adopting the Overlooked, Essential "Success Secret" Kenyans Apply For Consistent Growth (Despite Unbelievable Hardship & Challenge)
John Boggs' Life Changing Trip To Kenya and His Inspiring Discovery
In the summer of 2018, my family and I had an opportunity to travel to Kenya to visit the communities that have received support from The Unstoppable Foundation.
The Unstoppable Foundation is a non-profit humanitarian organization that brings sustainable education to children and communities in developing countries. Over the course of a year, these communities receive education, clean water & sanitation, food & nutrition, healthcare, and income training & empowerment.
The Brave Thinking Institute community has given over $1 million to The Unstoppable Foundation over the last couple of years through programs and events such as Mary Morrissey's DreamBuilder LIVE.
And so, with a desire to see the impact of these gifts with my own eyes that, up until now I've only seen through pictures, my family and I boarded a plane and headed to Kenya!
I went to Kenya thinking that I would be there to determine exactly how much and in which ways we're helping the communities. What I didn't anticipate was how much the people of Kenya would help ME, my wife and my daughters by discovering what can be accomplished when you embody a remarkable personal trait, and apply it in your life.
The Kennyan Secret to Success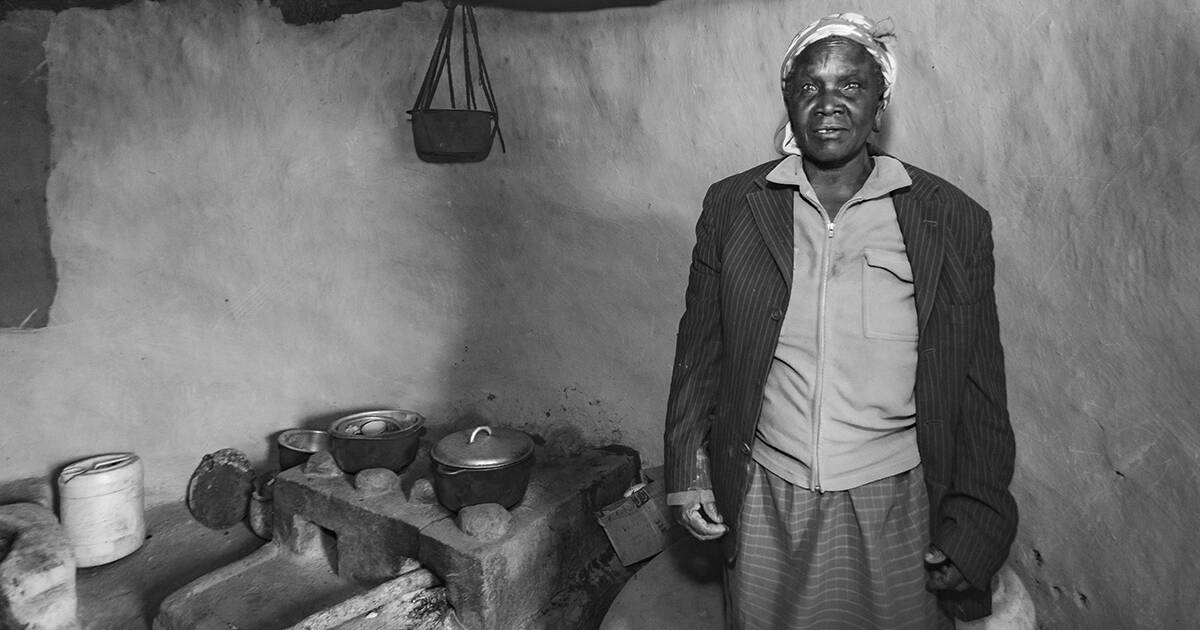 What we found was that many people in Kenya possess a powerful personal trait, that sparks transformation and accomplishment. It is a fundamental element to achieving success in any kind of endeavour, yet it's easily overlooked at transformational training and seminars.
What Kenyans have is a burning desire to create the lives of their dreams.
For them, improving their life conditions and expanding their possibilities is not a hobby, or something they think about every once in a while — it's a constant state of being.
Despite living in extremely difficult and challenging conditions, they live life with a daily enthusiasm for pursuing their dreams that is remarkable.
> If you have a burning desire to build a life you LOVE… DreamBuilder LIVE is for you!
How Kenyans Rise Above Their Challenges
Mama Jane is a village elder in the Kenyan community that my family and I visited. Mama Jane's house is made out of mud adobe blocks. It has a tin roof, an outhouse, and a cleaning station near the outhouse to clean her dishes and wash her hands. There's no running water.
Every day, Mama Jane walks about a mile down to a river with an empty five-gallon jug, fills it with water and walks a mile back. It weighs about 40 pounds.
Those of us on the trip had the opportunity to make the same journey, myself included. So we all carried a water jug to the river, filled it with water and carried it back. It was challenging and filled me with awe to think she does that every day, multiple times a day!
This is a normal way of life for many women and young girls in Kenya. If they don't attend school, the alternative is to fetch water or be married off to an older man who may or may not have other wives.
The reality is that many young girls in Kenya won't live a life that's beyond what they've known, so it's not hard to imagine why they have a burning desire to create something different for themselves.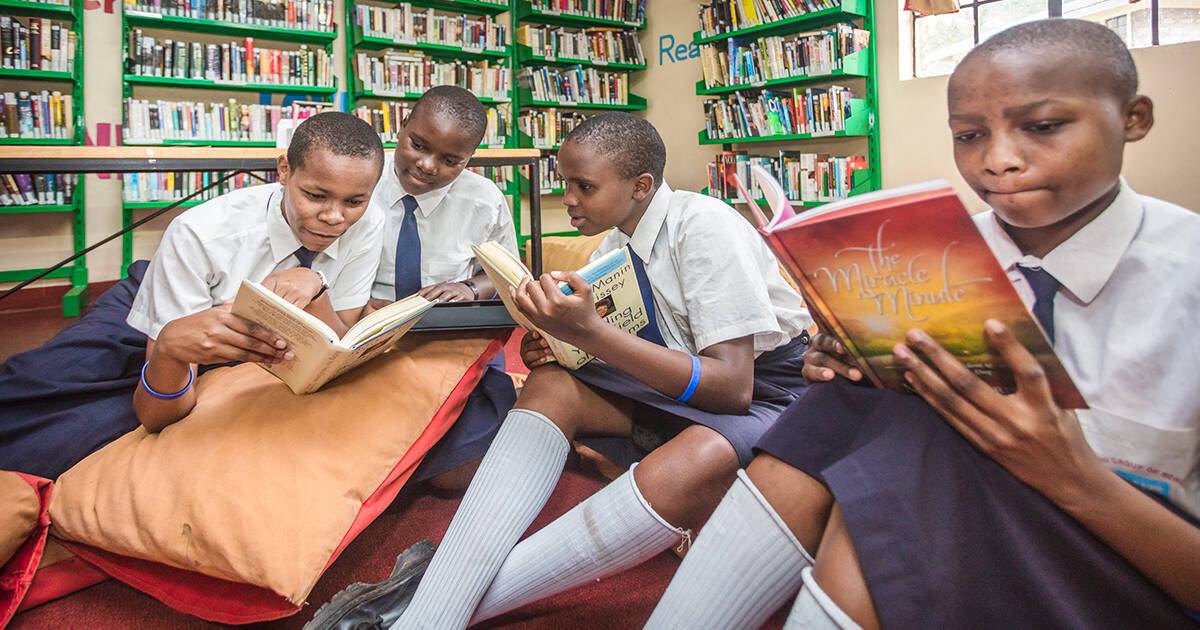 But With The Unstoppable Foundation, things have begun to change
The Unstoppable Foundation has helped Kenyans improve their living conditions, so now they can channel their burning desire for improvement beyond taking care of their most basic needs, expanding their possibilities like never before.
There are now fresh water wells that have been drilled throughout the community so that people don't have to walk to the river. They have access to fresh, clean drinking water.
Additionally, a school for girls has been built.
In Kenya, the kids are called 'learners' instead of students and the teachers are called 'learning facilitators.' The learners know that with a proper education, they'll be able to go home, improve their own communities and support a better life for future generations. They know that their responsibility is to learn, and they take it seriously.
So when the community asked them how many hours a day the girls wanted to be in school, the initial response was from 4:30 a.m. until 11:00 p.m! The school executives eventually settled for 5:30 a.m. to 8:00 p.m.
In this specific community, more than 600 girls submitted applications to attend school, however, the school has only accepted 63 so far.
But even through tough circumstances, Kenyans have a lot of love and gratitude.
Despite having so little compared to those of us in developed countries, many people in Kenya are incredibly happy, full of gratitude and love. The sparkle in their eyes, the joy in their hearts, the hugs and well wishes they shared with us were truly amazing.
Although we've blessed some of the communities by providing all of the support we have, I truly believe that it pales in comparison to the blessing that I received by being inspired to do more.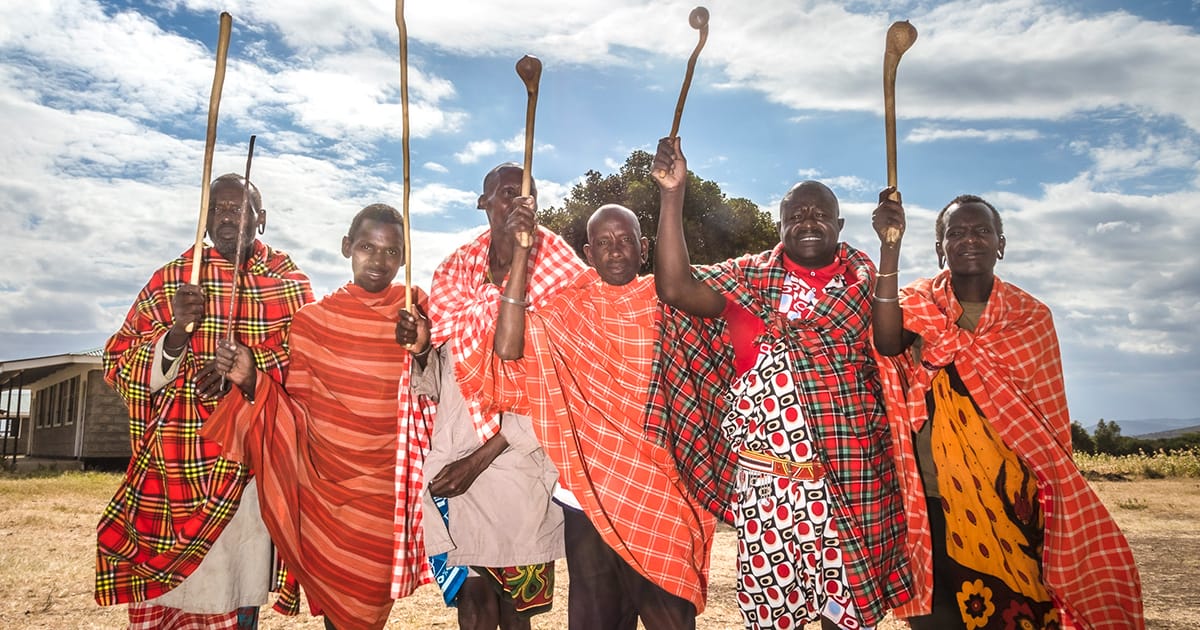 Why Contributing to a Bigger Mission Leads to a Life of Fulfillment
Traveling to Kenya gave me the chance to take a look at my life, my work and ask myself:
"How can I up my level of commitment and impact? How can I make an even bigger difference in the world?"
If you've ever wanted to create a positive impact on the world or give to a meaningful cause (even if you've never done so before), then I highly encourage you to seek out and become involved with an organization that aligns with your values.
Regardless of whether or not you contribute to The Unstoppable Foundation, choosing to partner with a non-profit will not only further your impact, but also bring you a sense of deeper fulfillment.
It will also fuel your burning desire to reach for the next level of greatness. That was exactly what happened to me: I originally thought I was going to Kenya to see the impact of our contributions, and ultimately received an even greater gift in return – the burning desire to make a larger impact in the world.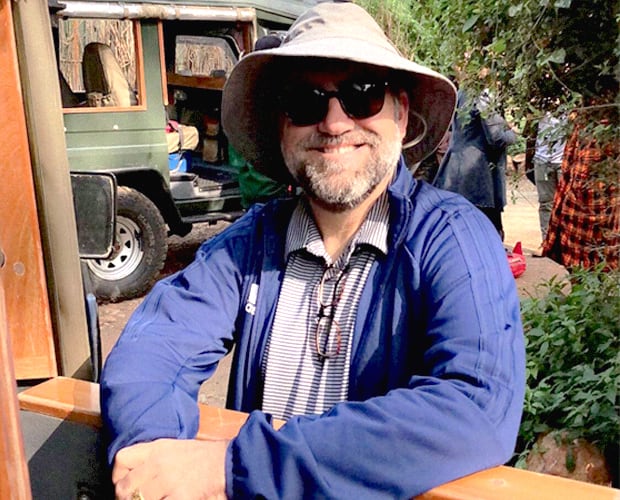 How to Ignite Your Own "Burning Desire" (and Start Building The Life of Your Dreams!)
Just like the Kenyans, we all dream of taking our lives to new heights.
However, it's not always easy to get clarity on what you would love; causing your burning desire to feel more like a flickering candle flame than a roaring bonfire.
Other times, you have a clear vision, but you're overwhelmed about what feels like an insurmountable distance between you and the reality you want to create for yourself.
Or maybe your desire is burning bright, and you have a clear vision, only needing an action plan to get you there…
Regardless of the stage you find yourself at, if you're longing for expansion in your life, then our three-day dream-building immersion experience, DreamBuilder LIVE, is for you!
At DreamBuilder LIVE, you'll learn how to achieve your dream reality faster and more easily than you ever imagined possible. We'll guide you through the three stages of dream-building – Blueprinting, Bridging and Building – our proven, reliable and repeatable formula to creating a life you love living.
There, you'll be joined by hundreds of other dream-builders and certified life coaches from around the world and all walks of life, working together to create vision-driven lives. You will embark on a transformational journey in a safe, loving and energizing environment designed to support you and your dreams, free from the distractions of day-to-day life!
And if you feel called to positively impact the lives of others by starting a life coaching career, this is the perfect place to be!
Many Brave Thinking Institute-certified life coaches began their work simply because they attended DreamBuilder LIVE, where they found clarity in their vocation to help others and said "Yes!" to their inner calling.
If you feel called to be, do, have and GIVE more, click the link below to start building a life you'd LOVE living!
Find out more about DreamBuilder LIVE here >>
Before you go, one more question for you… which charity or organization would you love to support, and why?
Go ahead and answer in the comments below! ??????