DREAMBUILDER® COACH CERTIFICATION
Live Your Purpose, Increase Your Income & Make Your Impact on the World by Becoming a Certified DreamBuilder® Coach
Brave Thinking Institute has trained and certified thousands of people to become DreamBuilder Coaches.
These are people from all over the world and all walks of life, who are now living their dream lives as DreamBuilder Coaches: supporting themselves and their families with an abundant income made by helping others create lives they love living.

Long to make a profound impact on the world doing work you absolutely LOVE…

Feel called to a life of greater PURPOSE, doing work you were born to do…

Have a burning passion to help others as a heart-centered life coach…
...You might be a perfect candidate for our DreamBuilder Coach Certification program!
Enroll in the DreamBuilder Coach Certification program and you will…

Learn a Proven System of Transformation
We'll train you on how to effectively coach your clients. You'll learn how to consistently and reliably help people create lives they love living using a proven, time-tested system of transformation.

Develop Your Spiritual Intelligence
Through our training, you'll discover the centuries-old spiritual principles that guided history's most impactful people (people like Nelson Mandela and Dr. Martin Luther King Jr.), and learn how to apply these principles personally and professionally, so that both you and your clients can reach your highest potential.

Gain Business Building Skills
Once you're certified, you'll have a complete business-building system at your finger-tips. You'll have all the confidence and ability you need to create a thriving, impactful life coaching business.

Feel Empowered and Supported
Join this training, and you become part of our family! Throughout the certification process, and after, you'll connect with a community of like-minded individuals… friends, partners and mentors who support your core values and share the same burning desire for growth and heart-centered longing to help others.
We Give You Everything You Need to Succeed
As a certified DreamBuilder coach, you'll receive access to a proven, transformational curriculum, world-class step-by-step training, cutting-edge tools and templates and personalized mentoring - everything you need to attract, enroll and serve high-paying clients you love working with!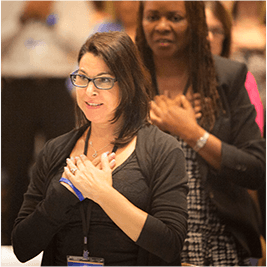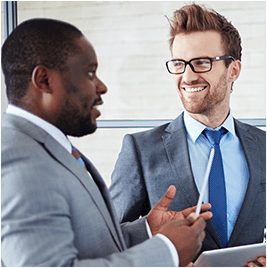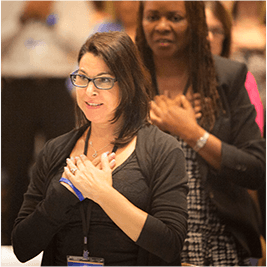 As a certified DreamBuilder coach, you'll receive access to a proven, transformational curriculum, world-class step-by-step training, cutting-edge tools and templates and personalized mentoring - everything you need to attract, enroll and serve high-paying clients you love working with!
Transformational Curriculum
You'll be fully trained in how to coach your clients through Mary Morrissey's life-transforming DreamBuilder Program – a
proven
, reliable and repeatable 12-week system that's already helped tens of
thousands of people worldwide
create a life they love living.
The Vision Workshop™
Mary Morrissey invested more than 20 years developing, testing and perfecting this powerful client attraction and enrollment workshop – and now, it's yours! We'll train you in how to deliver this powerful, inspiring workshop to enroll entire groups of new clients all at once. Script, teaching stories, exercises and a "tested in the field" PowerPoint included.
Authentic Client Attraction System
Worried about how you'll find clients? We've got you covered! You'll learn field-tested strategies for how to successfully attract your ideal clients to your life coaching business – the type of clients you'd most love to work with. "Done-for-you" scripts and proven templates included.
Heart-Centered Enrollment Process
By the end of this training, you'll be able to enroll clients with ease - even if you have no experience with "sales" - with a powerful enrolling "system" that truly serves your clients, helping them say YES to themselves and YES to their dreams!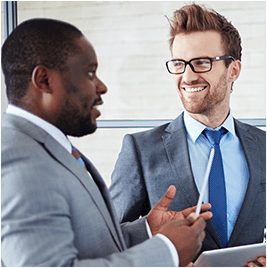 Proven Business-Building Structure
We don't just teach you how to effectively coach… We'll also walk you through every step of how to set up and grow a successful, difference-making, profitable life coaching business – everything from effective payment tracking to best-practices for organizing multiple clients and workshops into your existing schedule.
Six "Get Ready" LIVE Webinar Trainings
Beginning six weeks prior to your LIVE in-person certification, you'll join Mary Morrissey and her expert faculty members for a series of online trainings designed to help make your live training a launch-pad for explosive growth in your life coaching business – right out of the gate!
Three-Day LIVE Certification Training
For this live training, you'll join master coach Mary Morrissey and her faculty of world-class coaching experts for a LIVE training in beautiful Southern California. Over three days, you'll receive advanced training in how to powerfully serve clients and accelerate the growth of your life coaching business.
Customized Website & Business Card Template
You'll receive access to your very own professionally-branded website and "done-for-you" business card template, so that you can make a polished first impression to potential clients. All we need is your photo and bio, and we'll take care of the rest!
Contact Us
Click the "Get Started Today" button above to let us know that you've decided to live your purpose and you'd like to schedule a Strategy Session call to make your dreams happen.
Strategy Session
Get on the phone with one of our highly-trained program experts – they'll answer any questions you have, discuss your potential as a future coach, help you clarify your goals (the essential first step to achieving them), and help you decide on whether becoming a coach is truly your calling and life purpose (it isn't for everyone).
Online Training
If we agree that you're a fit for the program, you'll be enrolled and can immediately begin your online training and receive your Preliminary Certification!
Live Training
Once you complete your online training, you'll be invited to our 3-day live training, at the end of which you'll receive your official Certification Plaque.
Launch Your Business!
Now, you're ready to start enrolling clients and changing lives with your very own successful life-coaching business!

The DreamBuilder Coach Certification program is very systematic. There's a process to it. Literally, you go through a process of marketing, enrollment, business planning, coaching and foundations. It walks you through, versus you just kind of being like, 'What should I do with all of this?'" Literally the day I completed my online portion of the training program, I got my first client!"
Kassy Scarcia, Baltimore, Maryland
The DreamBuilder Coach Certification program offered me the possibility to control what I wanted to do. Now as I get into it, I'm finding I love it so much, I may end up doing more than I'd planned to… It allowed me the flexibility of spending time with my grandchildren." Jim McCallum, Durham, North Carolina
Founder of Brave Thinking Institute™
Do you feel called to help others create lives they love living? Mary Morrissey shares this calling and has devoted the past 40+ years to its pursuit. She empowers empowering individuals in achieving new heights of spiritual aliveness, wealth, and authentic success as a world-class inspirational speaker, executive coach, and corporate consultant. A world-renowned expert on the "Invisible Side of Success," Mary pioneered a unique form of heart-centered, transformational life coaching that integrates spiritual principles with practical, everyday application, for lasting, life-changing results.
Co-Founder of Brave Thinking Institute™ & Director of Love & Relationships
To thrive as a life coach, you need to attract the clients you are destined to serve. A master of marketing, Mat Boggs is here to help, having built his own highly successful coaching business called Cracking the Man Code, where he helps smart, successful, single women all over the world manifest the relationship of their dreams. He loves supporting coaches in building their brands and businesses by employing proven marketing strategies that attract clients in a highly effective, yet supportive, way.
CEO of Brave Thinking Institute™ & Director of Business & Leadership
Transforming your passion for coaching into a thriving business takes knowing what works – and in this, John Boggs is the expert. John was instrumental in turning a failing real estate startup into a thriving company with over $60 million in annual revenue. He's provided business and leadership coaching and training for executives at The World Bank, Johnson & Johnson, Toyota, The Marriott Corporation, CitiGroup and Century 21. Now he's ready to share his passion and expertise in business and leadership success with you.
Chief Innovation Officer of Brave Thinking Institute™ & Director of Health & Well-Being
Leading successful enrollment conversations is vital to building your coaching business, and top sales performer Jennifer Jiménez is the perfect guide. As co-founder of Conversations that Close, she's helped entrepreneurs worldwide generate over $40 million in revenue for their businesses, while leading her own thriving coaching business that helps thousands of people annually become more confident, healthy, joyful, abundant and full of life. Discover her approach to authentic, heart-centered sales to grow your coaching business with ease.
If you're unsure of how to lead sales conversations, Rich Boggs is here to support you. From his days selling door-to-door as a teenager, to building sales teams, to owning his own multi-million dollar company, Rich has more than 25 years' experience in the professional sales arena. Co-founder of Conversations that Close, as well as the Institute for Sales Mastery, Rich's gift is coaching entrepreneurs and companies across the globe in the art and science of "heart-centered sales."
One of the fastest ways to improve your skills as a life coach is to model what other successful coaches do – coaches like Kirsten Welles. A founding member and Fellow with the Institute of Coaching at Harvard Medical School, Kristen runs her own booming coaching practice, where she helps clients develop and sustain healthy lifestyles, while living lives that fully express their dreams, gifts and talents. Kristen shares her bountiful expertise and wisdom by coaching all of the coaches in our certification programs.
Katie loves guiding her coaching clients to grow their personal and professional lives, expand their belief systems and get out of their comfort zones. In addition to completing a 22-year career as a highly successful banking attorney, she's an ordained minister and has studied success principles, personal development and transformational coaching for more than 30 years.