How to Create the Dream Life You Always Wanted But Never Thought You Could
Step Into the Extraordinary Life You Deserve
Why Settle for "Good" When You Can Be "Exceptional"?
You might not realize it now, but you have the power within you, at this very moment in time, to create a life that you absolutely love.
Regardless of any circumstances or situations you might be facing, you have the ability to achieve the results you desire in EVERY area of your life, including time and money freedom, love and relationships, vocation, and health and well-being.
And although your life might seem good right now, wouldn't you love for it to be exceptional? Imagine what that might look like for you…
What if Moving to the Next Level of Success Could Actually Be a FUN and Joyous Experience?
Would you be open to the idea that anything is possible? Because it truly is!
You might be surprised to learn that reaching the level of fulfillment and abundance you desire can actually be an invigorating and life-giving experience... instead of feeling like a lot of struggle, sacrifice and hard work.

If you've been successful in life, but still don't feel entirely fulfilled…

If you've reached several of your biggest goals in life, but still long for more...

Or if you're standing still because you're not even sure how to move forward…
There's a proven system of transformation – designed for people just like you – that you can follow in order to go from good to exceptional faster and more easily than you've imagined possible.
The Breakthrough Moment I Realized I Didn't Want My Present Good to Be the Enemy of My Future Great...
Ever since I was a small girl, my dream was to be a teacher. When I eventually achieved that dream, within a few years I knew that I wanted to find a way to reach even more people and make a much larger difference in the world.
So, I eventually left teaching to pursue my own speaking and coaching business – and the going was tough!
I traveled the country with my four small children, did speaking engagements in small towns and large cities, and made many sacrifices. From a young age, I was conditioned to believe that hard work = success. And maybe you can relate! From a young age, I was conditioned to believe that hard work = success. And maybe you can relate!
Finally, I achieved my dream of making the difference I wanted to make.
But one day, I came to the realization that I didn't want my present good to be the enemy of my future great!
I heard of a man who was doing what I was doing on a much larger scale, and achieving incredible results – and he seemed to be doing it all with so much joy and ease. So I decided to hire him as my mentor.
This decision wasn't easy and it wasn't convenient. Great opportunities rarely are.
By applying what he taught me, my life and my business began to transform. I saw that my belief that hard work always had to precede success was false. I started to see a pattern – a SYSTEM – for how all results are created, first in the invisible and then in the visible.
Learning how to operate in harmony with this system, I discovered how to BREAK THROUGH to ever-increasing levels of success in the four areas of life that matter most to me – health, relationships, vocation, and time and money freedom.
And the best part? This process was actually joyful, life-giving and FUN!
So Many People Wanted to Know the Secret to My Success… I Began Coaching Them in the Same System I Use!
Witnessing first-hand just how powerful the principles of this program are when applied to my clients' lives, I wanted to come up with a way to get this proven system into the hands of even more people.
This is why I created the online DreamBuilder Program!
The DreamBuilder Program is a 12-week, online system of transformation that gives you the keys to fully design and create the life you've always dreamed of living, more quickly and easily than you ever imagined possible!
Inside the DreamBuilder Program, you'll discover exactly how to apply this proven, reliable, repeatable system to your own specific goals or dreams, step by step.
The program begins the MOMENT you enroll – you'll receive your first module right away, containing an audio lesson, a downloadable guidebook and video teachings.
And then you'll receive one new module each week over the course of 12 weeks!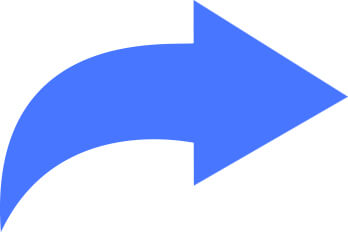 We are committed to you creating a life you love living! This is why your investment is backed by our one-year satisfaction guarantee.
So Many People Wanted to Know the Secret to My Success… I Began Coaching Them in the Same System I Use!
Tens of thousands of people from all over the world have applied the DreamBuilder Program to transform their lives in ways they never imagined possible. Many have experienced extraordinary results, such as:

Achieving long-held dreams in a fraction of the time it takes most others – finally writing that book, running that race, traveling to that place they've always dreamed of visiting, finding their dream job, or starting or selling that business.

An increase in financial abundance – being able to do what they want to do, have what they want to have and, most importantly, give what they truly want to give.

Greater vocational success and satisfaction – increased meaning, fulfillment and FUN at work or in their business.

Increased time freedom – feeling more empowered to say "YES" to family events, weekends away and being FULLY PRESENT with their loved ones.

Closer, more loving relationships – finding the love of their lives, or elevating their current relationships to a higher frequency, resulting in deeper, closer, more supportive partnerships with increased fun and connection.

Greater energy and vitality – making better decisions and feeling more empowered to impact their health and well-being, allowing them to do more of what they'd truly love to be doing!
What the Experts Are Saying
About Mary Morrissey's Work in the World

Joan Borysenko, PHD, Author of
Inner Peace For Busy People

Mary is one of the wisest spiritual teachers of our times.
Neale Donald Walsch, Author of
Conversations with God

Mary Morrissey altered the path of my life, and she restored me to myself by seeing me as who I really am. If there was a single person that I've known personally in my life in who I would place the highest faith, it would be Mary Morrissey.
Dr. Wayne W. Dyer, Bestselling author of
Manifest Your Destiny

Mary is one of our most powerful and enlightened teachers. Breathe in her wisdom.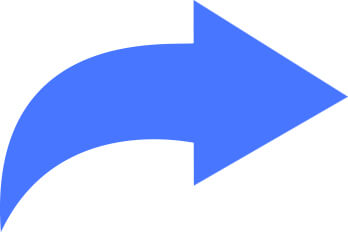 We are committed to you creating a life you love living! This is why your investment is backed by our one-year satisfaction guarantee.
"OK , I'm In! What's the Investment?"
The DreamBuilder Program – this proven, reliable, repeatable system of transformation –
is normally $997, and it's worth every penny of that and way more.
However, to support as many people as possible, to support you in building your dream and creating
a life you love, today I'm offering the entire DreamBuilder Program at 50% off of your normal investment. That makes the investment today just $497, and that includes all of the bonuses as well!

One-Year Satisfaction Guarantee
I'm so confident that the lessons you'll find inside the DreamBuilder Program will help you create a fuller, freer and more expansive life, that I invite you to try the program out for a full 365 days at no risk.
If you find that you're unhappy with the program for any reason, simply let us know within 365 days (yes, that's one year!), and we'll promptly and courteously refund your money to you, no questions asked.
When You Enroll TODAY You'll Receive 3 Bonus Gifts
Valued at Over $5,000!
Two Tickets to DreamBuilder® LIVE ($2,394 Value!)
At this life-transforming, three-day LIVE event, you'll discover how to apply tools to your life that will accelerate the results you'll experience inside the DreamBuilder Program. DreamBuilder LIVE is a fun, high-energy event where everyone is treated with love and care, lives are empowered, friendships are formed and dreams are ignited.
Six "Deep Dive" Group Coaching Calls ($1,200 Value!)
On these LIVE group coaching calls that take place once every two weeks, you'll receive answers to your DreamBuilder Program questions, as well as personalized coaching and expert mentorship on how to apply what you're learning directly to your life.
Access to Our Private DreamBuilder Program Facebook Group ($500 Value!)
Here you'll receive inspiration, support and encouragement from other success-minded people just like you, and you'll experience the heartwarming satisfaction of being able to contribute to this community of dream-builders, as well!
One Day Your Life Will Flash Before Your Eyes…
Make Sure It's Worth Watching
As my dear friend Bob Proctor says, "Most people don't live 90 years, they live the same year 90 times."
Your life is a precious gift – you've been given the power to make it a masterpiece!
Enroll in the DreamBuilder Program now, and you'll receive access to a proven, reliable and repeatable system of transformation that tens of thousands of people around the world have already used to create a life they truly love living… and now it's your turn!
We only get so many tomorrows. Your time is NOW.
So go ahead and say "YES" to your dreams, and "YES" to a proven system and a support structure for designing a life of greater love, happiness, abundance and fulfillment!
Click on the button below now, and let's get you started!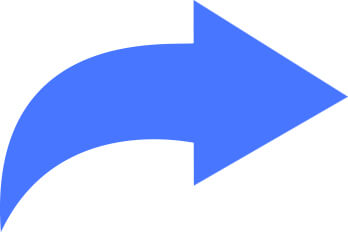 We are committed to you creating a life you love living! This is why your investment is backed by our one-year satisfaction guarantee.