If you're longing for a better life...
Discover the 3-step

proven formula

to overcome any challenge & turn your dreams into reality (even if you feel overwhelmed & have no idea what to do next)
Online in the comfort of your own home!
Be Quick! This Special DreamBuilder® LIVE Discount Expires In:
We're living in extraordinary times...
Which is why we're offering you a once-in-a-lifetime chance to join us for an extraordinary event, which will reveal the simple, 3-step system for creating extraordinary results in every area of your life:
DreamBuilder® LIVE Virtual!
"A life-changing virtual experience – 3 full days of proven strategies, spiritual principles & practical tools for transforming yourself and creating a better life (all from the comfort & safety of your own home)"
Do you feel stuck in your present circumstances, and you're not sure how to make your dreams a reality?
Do you have a sense that there's more to life than what you've been experiencing up until now?
Do you dream of enjoying increased health and vitality, closer and more loving relationships, a more fulfilling vocation, the ability to give back to causes that you feel passionate about, and greater time and money freedom...
But you don't know how to get there from where you are now?
If your answer is "YES", you are invited to attend Mary Morrissey's first ever DreamBuilder® LIVE Virtual on June 12-14, 2020!
What is DreamBuilder LIVE "Virtual?"
… Our answer to the unprecedented challenges of today's turbulent world!
Around the world, people are full of fear, doubt and worry. Countries are closing their borders, companies are shutting down, live events are being canceled and people everywhere are wondering what to do…
Well, we know exactly what to do right now: Think bravely, and keep building our dreams!
Yes, these are extraordinary times. Which is why we're offering you the chance to join us for an extraordinary experience!
We are THRILLED to offer you this amazing opportunity to join us for this life-changing 3-day Virtual Experience!
Led By Bestselling Author and Internationally Celebrated Dream-Building Expert, Mary Morrissey®
Mary Morrissey has invested the last 40 years in studying transformational principles and the invisible side of success.
She's the author of two best-selling books, No Less Than Greatness and Building Your Field of Dreams, which became a PBS special. She's also been featured in The Moses Code, Beyond The Secret and several other popular films.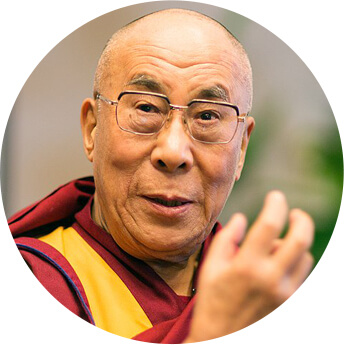 Together, with the Gandhi and King Foundations, Mary has addressed the United Nations three times on the topic of nonviolence, and she's been privileged to facilitate three different week-long meetings with His Holiness The Dalai Lama.
Mary also met with Nelson Mandela in Cape Town, South Africa to address some of the most significant issues that our world is facing.
Over the last 30 years, Mary has taught millions of people, from all walks of life and from all around the world, how to take their dreams from imagination into reality through her books, courses and live events.
Mary Morrissey is widely considered the world's foremost expert on dream building.
Here's What You'll Discover at this Inspiring 3-Day Virtual Experience
At DreamBuilder LIVE Virtual, Mary Morrissey will guide you – in an intimate 'video chat' setting – through the three stages of dream building: Blueprinting, Bridging and Building. This is the proven, reliable and repeatable formula to creating a life you love living, faster and more easily than you ever imagined possible.
This is not your typical, "sit and watch" online event either...
This is an interactive virtual experience like you've never seen before. Throughout the 3 days, you'll also get to connect with thousands of other dream builders from all walks of life and from around the world, all working together to create a vision-driven life. You'll get to participate in small-group activities with others, so you can practice what you're learning in real time!
All of this from the comfort of your own home – in a safe, supportive online environment designed to inspire you and ignite your dreams!
Here's what you'll discover when you join us in this brand new event:
Friday, June 12, 2020 from 9:00am - 6:00pm PT
We live life either by default or by design. On Day 1 of DreamBuilder LIVE Virtual, it's time to design!
Mary will guide you — and the thousands of other dream builders that will be joining you online — through creating a crystal-clear vision of what you would love to be, do, have or create in your life. This is the foundation from which you will spring forth into your inspiring future.
On Day 1, you will discover:

How to create a clear vision for what you would love in each of the four key domains of life: Health & Well-Being, Love & Relationships, Vocation, and Time & Money Freedom (this vision will pull you through these turbulent times, to a life you absolutely love)

A simple but powerful "5-Point Test" you can take that will give you clarity on whether a dream you are considering for your future is truly worthy of you... BEFORE you invest your time, energy and focus on it.

How to ask "high-quality questions" that will summon the Universe to provide you with the answers and assistance you seek — so that you can move through any challenges that may arise on the path toward your dreams with speed, ease and grace.

Plus much more!
"If I had one hour to solve a problem and my life depended on the solution, I would spend the first 55 minutes determining the proper question to ask. For once I know the proper question, I could solve the problem in less than five minutes."
Albert Einstein
Once you have a crystal-clear blueprint for what you would love, your life immediately begins to transform.
Instead of being a circumstance-driven person, you become a vision-driven person. Your thoughts and actions begin automatically aligning with what you want to create... and positively charged people and golden opportunities for advancement begin to "show up" in your life at just the right time (even during chaotic times like we're living in now!).

Do you like your life the way it is? Are you happy where you are? If you're not, then why is this even a question? If you want to move forward, this is the way to do it. This is what's going to help you step out of where you're stuck, what you don't like. Whatever it is in your life that isn't working can change. And this is the way to do it.
Susan Weeks, Massachusetts
June
12
2020
June
13
2020
June
14
2020
A life-changing virtual experience – 3 full days of proven strategies,
spiritual principles & practical tools for transforming yourself and creating a better life
(all from the comfort & safety of your own home)
Act quickly to receive a FREE Bonus
(Read all about this bonus below!)
Saturday, June 13, 2020 from 9:00am - 6:00pm PT
The second step in the dream-building process is to begin bridging the gap between where you are now and where you would like to be.
It's incredibly important that you clean up your mental hygiene BEFORE you begin taking action on your dreams. Many people skip over this step, and because of this, they either aren't able to produce results... or they may experience some success, only to feel frustrated or disappointed when they "slide back" again.
On Day 2 of DreamBuilder LIVE Virtual, Mary will guide you through identifying and releasing old, limiting thought patterns that may have been holding you back for years without you even consciously realizing it. Then, Mary will guide you through how to install new, more empowering beliefs that will support whatever it is that you would like to achieve.
On Day 2, you will discover:

How to release feelings of fear, doubt, worry, insecurity and unworthiness holding you back in this challenging time — and replace them with the clarity, confidence and prosperity-focused mindset that will propel you toward your goals and dreams.

A simple exercise that will help you see the GOLD hidden in any difficult circumstance or personal tragedy... so you can not only thrive personally in this challenging time, but also be a rock of strength for your loved ones.

How to raise your level of "deservedness" — the financial abundance and other results you have (or don't have) in your life will always be in alignment with your self-image, and Mary will show you how to raise this quickly and easily.

Plus much more!

I've only been dreaming at 75%..I've only dreamt to 75%..because I didn't think I was worthy of 100, I didn't think I deserved 100%. In 24 hours, I've gone from dreaming at 75% to dreaming at 150% and believing absolutely thanks to Mary's really gentle, friendly, inviting way of moving you through the process.
Sunday, June 14, 2020 from 9:00am - 6:00pm PT
With the blueprint of what you would love complete (Day 1) and your thought paradigm in the ideal place (Day 2), on the final day of DreamBuilder LIVE Virtual, Mary will take you by the hand and teach you how to take the "right" kinds of action toward making your dreams your reality.
Many people have a disempowering relationship to taking action — experience has taught them that creating change in their lives is difficult, unpleasant and usually unsuccessful. This makes sense, because most people have been taught to take action from a place of force... and as you may already know, one of the Laws of the Universe is, Whatever you resist, persists.
Rather than coming from a place of FORCE, Mary will teach you how to align with the invisible Universal Laws of Success, which will put you in a state of FLOW. Taking the right kind of action toward your dreams will feel easy, and - will give you energy, rather than sapping it from you.
On Day 3, You Will Discover

How to create a plan of "inspired actions" that you can take to make fast, consistent progress toward your dreams, free from procrastination and without hard work, stress or worry... so that you'll never end up at a standstill wondering, "What do I do next?"

The power of "masterminding" — will experience first hand how collaborating with other heart-centered, like-minded dream builders can help reveal new, exciting ways to achieve your dreams that you had no idea even existed.

How to share your vision of what you would love with others in a way that inspires them to mobilize their energy, connections and resources on your behalf.

Plus much more!

It's such a sacred gift to help people remember who they really are, that they have that infinite power, infinite potential, and to see there..sometimes it's this immediate click and sometimes it's a gradual process but for them to light up and realize that they can have a life that they love living if they apply the principles and do the scary work. And then to see them first shift within and then the external results start to shift as well...it's such a sacred, profound, beautiful experience.
This is a brand-new event. We've never released all this information online before...
And we might never do it again!
The step-by-step transformational principles and spiritual success secrets that you'll gain access to at DreamBuilder LIVE Virtual are easily worth thousands of dollars.
But for a limited time, you can register for the low investment of just $97!
In the comfort of your own home!
June
12
2020
June
13
2020
June
14
2020
A life-changing virtual experience – 3 full days of proven strategies,
spiritual principles & practical tools for transforming yourself and creating a better life
(all from the comfort & safety of your own home)
Act quickly to receive a FREE Bonus
(Read all about this bonus below!)
Secure your spot NOW at this low price. Price increases in...
And as a special 'Fast-Action' bonus…
We'll also send you a free guided meditation if you register for DreamBuilder LIVE Virtual TODAY!
"Power of Purpose" Guided Meditation: Developing the Mastery of Intention
Listen to Your Soul's Messages & Discover Your Life's Purpose
As with every human being, you were born with a purpose – something utterly unique that you (and only you) are here to be, do or give to the world.
This guided meditation will help you tune into the internal guidance system within you (aka your Soul, your Intuition, your 'still, small voice within') that knows your purpose, so you can decode your life's true calling!
When you listen to this free audio, you will:
Identify Your Discontent – Discover why the parts of your life you are most unhappy about are actually crucial 'guideposts' on your path to a more fulfilling life.
Follow Your Longing – Gain insight on which areas of your life you want to expand, so you can start taking steps toward your purpose right away.
Design Your Intention – Explore who you intend to be and what you intend to create in the world that's in total alignment with your higher purpose.
Purpose is truly an open door to a happier, more meaningful and fulfilling life!
Register for DreamBuilder LIVE Virtual today, to receive this powerful guided meditation for FREE!
Here are Some Amazing Memories from Our Last Event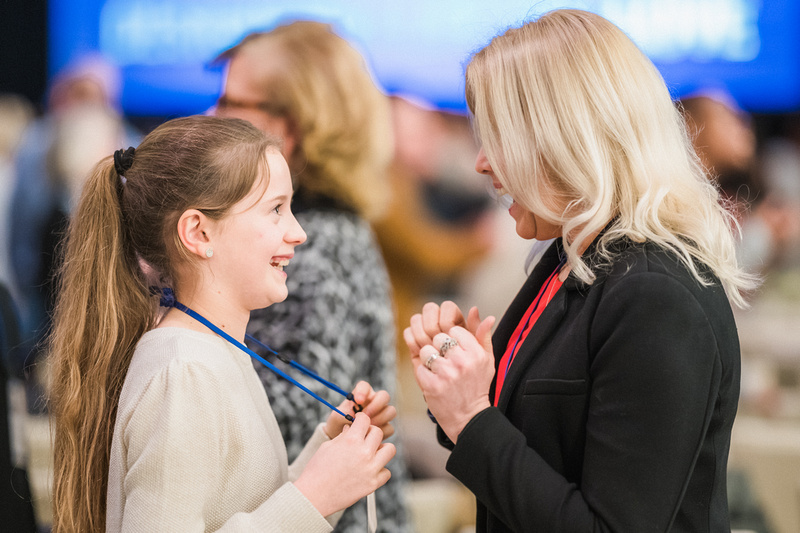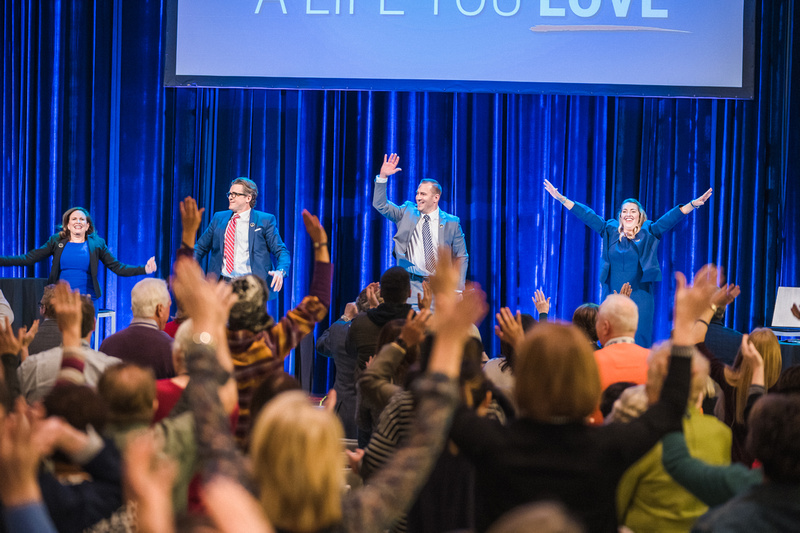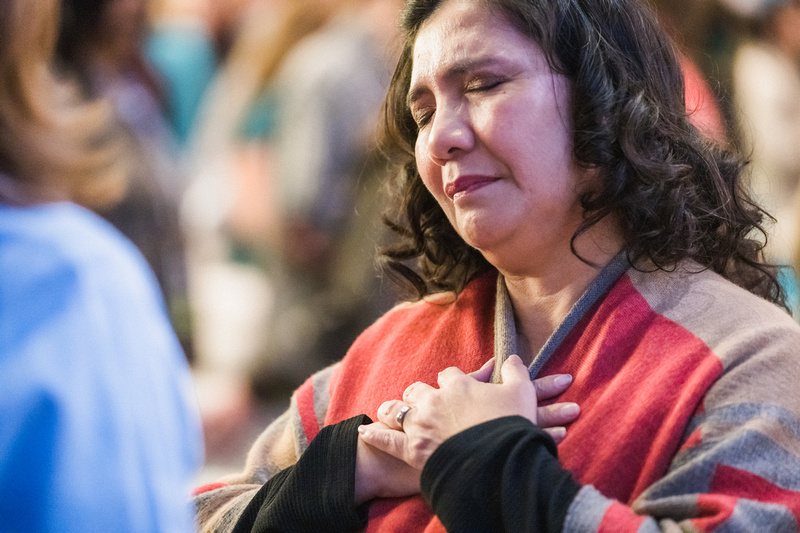 Register Now and Change the Trajectory of Your Life
The proven, reliable, repeatable dream-building system that Mary will guide you through at DreamBuilder LIVE Virtual is based on Mary's 40 years of dedicated study and 30 years of application across tens of thousands of people's lives.
The Types of Results That People Report Experiencing After Attending DreamBuilder® Live Include:

Massive increases in income — money and other golden opportunities began flowing into their lives in unexpected and miraculous ways

Manifesting the love of their life - that one person who understands them like no other, or taking their existing relationship to new heights of passion and fulfillment

Starting their dream business, or taking their existing business to the next level

Reaching health and fitness goals that may have eluded them for years

Starting charities and nonprofits that give back to the world in inspiring ways

Increased time and money freedom, that allows them to finally be able to spend time with, and enjoy all kinds of special experiences with, their children and grandchildren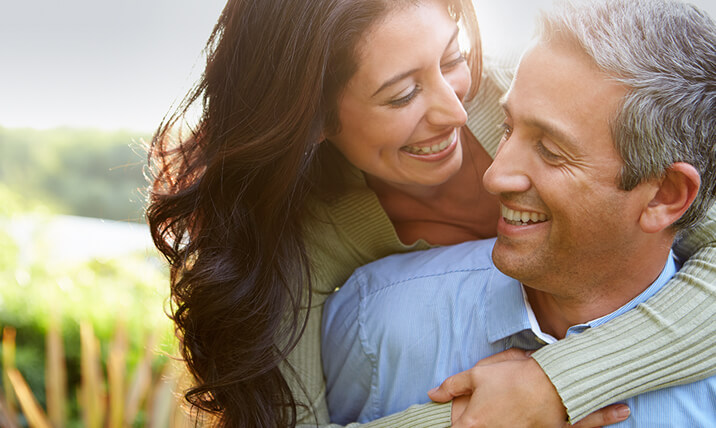 Frequently Asked Questions
Q. What if I can't find the time to attend DreamBuilder LIVE Virtual?
We understand that everyone has important responsibilities, such as work and family, that deserve their time and attention. And we understand that life is extra hectic and busy during these turbulent times, with most of us sheltering in place at home.
And, don't your dreams deserve your time and attention also? Aren't your dreams worth three days of your life?
We invite you to consider this: highly successful people do not ask their calendar for permission to do what it is that they desire. They tell their calendar what they're going to do, and then they go and do it.
So if you're ready to create a life you love living, then simply tell your calendar what you're going to do. Schedule DreamBuilder LIVE Virtual, from June 12-14, 2020 into your calendar now. Reschedule anything that needs rescheduling. Let your family know what's going to be happening.
Make your life and your dreams a priority, because you are the only one who can decide that YOUR time is now!
Q. 9am to 6pm sound like long days. Are there any breaks?
Absolutely! You will receive several breaks throughout each day.
But once you see what we have in store for you, you will probably do everything you can to stay "in the room" with us as much as possible!
Yes, this is all online… but this isn't some boring, lecture-style event where you passively listen for hours on end... at DreamBuilder LIVE Virtual, we have a lot of FUN! This is a high-energy, interactive and immersive event that will leave you feeling inspired and energized in each and every moment.
Q. I have some additional questions about the event
Great, we love questions! Please call us toll-free at 1-800-914-6958 or email us at ClientCare@BraveThinkingInstitute.com and we'd be happy to help.
Ready to Create a Life You Love Living?
Your life is precious — and the power that breathes you and causes your heart to beat each and every day is always seeking to bring you closer to a life of greater happiness, good health, prosperity and fulfillment.
If you have a sense that there's more to life than what you've been experiencing, if you know that you'd like to be more, do more and give more, and you know that your time is NOW... DreamBuilder LIVE Virtual is the place for you to be.
Simply click on the button below now to register your seat, and if you have any questions, please feel free to call us, toll-free, at 1-800-914-6958. We are always happy to help.
Thank you for taking the time to explore stepping into your greatness, and for your interest in Mary Morrissey's DreamBuilder LIVE Virtual.
We look forward to seeing you online from June 12th - 14th, 2020!
June
12
2020
June
13
2020
June
14
2020
A life-changing virtual experience – 3 full days of proven strategies,
spiritual principles & practical tools for transforming yourself and creating a better life
(all from the comfort & safety of your own home)
Act quickly to receive a FREE Bonus