Are you a heart-centered woman who...
Knows you need to release the weight and create optimal health to live your best life. You feel worn down, sluggish, fatigued, heavy, over-worked and disconnected from your optimal self-care, sensuality and feminine power? Your inner critic is on overdrive and you just wants to finally feel good in your skin again.
(About 20% of Vibrant Healthy Women in this community do not have weight loss goals but they DO have goals to increase energy, self-care, sensuality and feminine power!)
Puts others first, and yourself and your health on the back burner all too often. You're tired of feeling unworthy, and hearing about the same-old deprivation diets and punishment exercise plans of the past. Your know there's another way, but you don't know where to find it, and you are truly READY to transform your health and well-being.
YOU ARE IN THE RIGHT PLACE!
For YEARS, I Never Felt Thin Enough Or Good Enough
I know all too well how easy it is to take care of everyone and everything else, and to put yourself and your needs on the back burner… until one day, you're just totally burnt out.
For decades I struggled with deep-rooted body image issues, extreme dieting and compulsive exercising. Sure, I looked confident on the outside, but deep down I just never felt thin enough, fit enough or good enough.
And maybe you can relate...
Instead of feeling sluggish and tired, you want to feel more confident and free in your body, and more empowered and turned on by life!
You want to enjoy food without stress, worry or extreme dieting, and enjoy exercise for the fun of it… without feeling like it's a form of punishment!
You want the self-confidence to create a closer, more passionate and intimate relationship with your significant other, or to attract a high-quality partner that you can share your life with.
And perhaps you want to be more playful, fun and energetic, and feel more bonded with your children or grandchildren!
I longed for all of the above, but I had no idea how to make them happen. I just knew that my current ways of trying to create these results weren't working!
Finally I Discovered a Proven, POWERFUL System for Creating LASTING Change from the Inside Out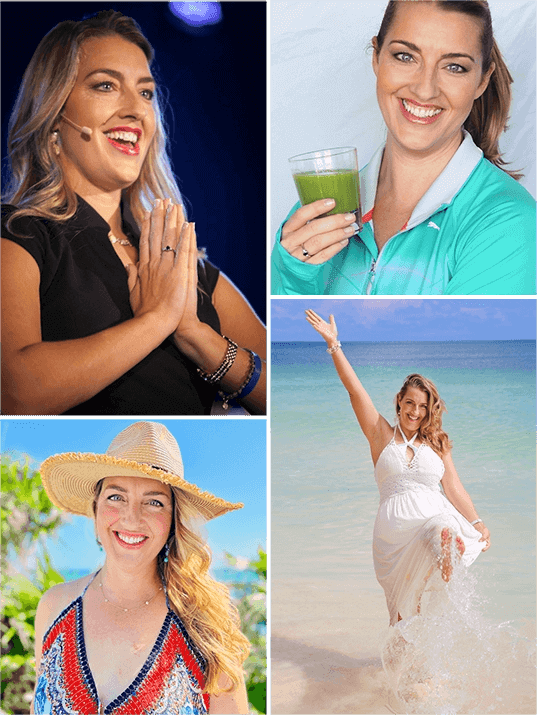 By applying this system to my life, I was able to heal my old wounds and repattern my belief system, and a complete, life-transforming awakening occurred.
I can now say I am FREE AT LAST – I feel truly confident in my body, alive in my life, a deepened physical and emotional connection in my marriage, I'm living my purpose and passion… and I'm also a much better MOM as a result of all of this!
Over the years, women kept coming to me, asking me to show them how I was having such great results.
So, I decided to become trained and certified in the methods that had changed my life, and I became certified as a mind-body expert and transformational life coach.
I knew what women needed to get long lasting results wasn't available all in one place, because I had looked for it myself and had to piece it together over decades.
So, I created the Vibrant Healthy Woman online coaching program, containing the powerful SYSTEM I'd discovered, complete with all the tools, tips, resources and breakthrough experiences that are proven to work.
Plus, my passion is to give women a safe, loving, sacred space to come together and have the support of an amazing like-minded COMMUNITY.
Today I'm truly privileged to have helped thousands of women worldwide become more confident, healthy, joyful, abundant and full of life so that they can reach their full potential, shine their light and fully give their gifts to the world!
And now I am truly honored to have shared the stage with fellow thought leaders Marianne Williamson, Bruce H. Lipton Ph.D., Maya Angelou, Byron Katie, Bob Proctor, Wayne Dyer, and Deepak Chopra to name a few. My life enhancing programs and products can be seen in…
Introducing the
Vibrant Healthy Woman Program
Vibrant Healthy Woman is a proven, reliable and repeatable coaching system that will help you release unwanted weight, feel more confident in your body and more vibrant and ALIVE in your life… so that you feel more radiant in your favorite clothes, confident in your skin and, most importantly, LOVE the person you see in the mirror!
And as many, many of my clients can attest, you absolutely can achieve these results WITHOUT deprivation, dieting, punishment or suffering.
Here's what one Vibrant Healthy Woman says about her transformation through this program...
Felicia Searcy
Professional speaker, coach & author, Thousand Oaks, CA
"Before working with Jennifer, even though I worked with other mentors, I still had this relationship with my body as something to force into a particular shape. Or I'd work out to beat my body into shape, like it was something to just whip along and ignore the wisdom. Through the Vibrant Healthy Woman Program, I've come to deeply love, cherish and revere the intelligence of my body and to love myself more fully. This allows me more confidence and freedom to do my work in the world."
Vibrant Healthy Woman is NOT a quick fix for women to lose 10 pounds in 10 days to fit into their skinny jeans for vanity's sake, to just quickly gain it all back, plus 10 pounds of self-loathing.
Vibrant Healthy Woman is a powerful program that has helped women worldwide release unwanted weight, unleash their true authentic confidence, aliveness and radiance, so that they can shine their light and make the difference they are here to make in the world.
The Vibrant Healthy Woman online coaching program includes:
36 POWERFUL interactive video master class lessons (3 per month)

Bi-Monthly LIVE coaching calls offering support, accountability and breakthroughs

Weekly life-integration activities and journaling exercises

My "21-Day Nutrition Reset" program

The "Love Your Body" guided audio meditation

Mind-Body Movement TranscenDance™ classes

Sisterhood and a community of like-minded women

Lifetime access to all resources!
Watch this video below and hear what amazing women are saying about the Vibrant Healthy Woman Coaching Program & Tulum Transformational Retreat!
Here's What You'll Experience in the Vibrant Healthy Woman Program
During the Vibrant Healthy Woman program, you'll receive deep, full immersion training in the 10 Pillars of Becoming a Vibrant Healthy Woman:
1

Create a clear, compelling vision for what you'd love your body, health and your life to look and feel like. Then, deepen your mind/body/spirit connection so that you can actually STEP INTO and begin living the life you dream of.

2

Repattern your belief system. Replace disempowering beliefs and habits with healthy, loving, high-vibration thoughts and habits that will support you in releasing unwanted weight, and becoming more vibrant, healthy and confident (without deprivation, dieting, punishment or suffering).

3

Embrace and trust your feminine body intelligence. Deepen your whole body sensory intuition, and tap into and unleash your body's innate healing capacities, so that you feel at home in your skin.

4

Flourish with food and nourishment for body, mind and soul. Banish your battle with food and begin to LISTEN and lovingly respond to real hunger, rest, discomfort and your need for self-care and nurturing.

5

Be energized through joyful movement you love. Rewire the no-pain, no-gain training mentality and move your body with fluid freedom, joy and grace to unlock the energized, uninhibited, FULLY inspired you!

6

Allow your authentic beauty, gifts & radiance to shine. Heal energy leaks and remove inner blocks so you can stand in your truth, express your authentic gifts, be more visible than you ever have, and fully give your creative gifts to the world.

7

Give voice to your authentic, fully-expressed you, and flow in all activities. Discover how to honor your deepest desires and needs, and unearth what sparks joy, to increase your pleasure and ignite your passion.

8

Balance your hormones, decrease body fat, and increase lean muscle, flexibility, strength and vitality. Discover methods, activities, and surprising nutritional tips that are designed specifically for WOMEN and are simple, yet highly effective to turn back the clock and feel more youthful and energized than ever.

9

Feel even more confident in your skin and joyfully alive! Become a walking MAGNET for ideal opportunities, passion and romance, increased love, more financial abundance, and the support you would LOVE to come easily to you so you can THRIVE on a daily basis.

10

Grow, expand and blossom into the woman, leader and difference-maker you are meant to be – FULLY giving your gifts, living your purpose and shining your divine light on a whole new, more-expanded level.
You'll Also Receive 6 Paradigm-Shifting
Bonus Master Classes With Highly-Acclaimed Guest Teachers!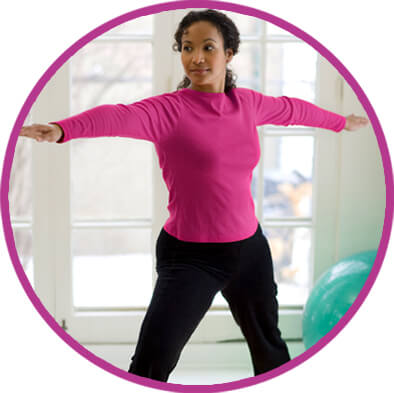 BONUS #1
Yoga for Increased Flexibility, Energy & Radiance
Guest Teacher: Andrea Brook
Andrea's yoga routine was specifically designed for the busy Vibrant Healthy Woman. In a powerful 20-minute customized yoga class, she gives you the tools to live without hesitation or self-diminishment, release tension and stress and increase flexibility and inner and outer life-balance.
BONUS #2
Strength Training To Build Feminine Sexy Curves
Guest Teacher: Laura London
Laura specializes in training women to look gorgeous and curvy in less time. Her quick 10 to 15-minute custom routines that she designed specifically for the Vibrant Healthy Woman program will help increase your strength, tone your muscles and turn up your fat-burning hormones for the rest of the day.
BONUS #3
Hula Hoop Dancing To Cultivate Fun & Play
Guest Teacher: Bex Burton
When was the last time you allowed your inner little girl out to play, twirl, spin, hoop, hop and let loose?! In this interview and hula hooping tutorial, hoop performance artist Bex Burton will have you giggling yourself silly and having loads of fun. Plus, you'll reconnect with your CORE on a whole new level, and discover the powerful "circle of life."
BONUS #4
Holistic Natural Beauty Secrets: Beauty & Being Your Best Self
Guest Teacher: Jenette Serrins
You are going to love this behind-the-scenes interview with Jenette Serrins, a top medical aesthetician and alchemist that celebrity makeup artists love and trust. Get a behind-the-scenes tour of Jenette's celebrity beauty salon, and bask in her sound advice and ageless wisdom for how to care for the largest organ in your body – your skin! Jenette also reveals her powerful secrets to eliminating toxins in a natural, holistic way so that you can increase your radiance and GLOW without spending a fortune.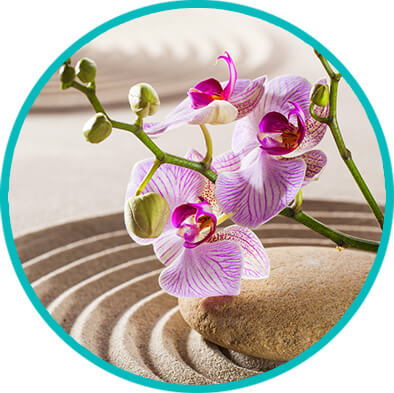 BONUS #5
Feng Shui To Thrive In The Physical Space Around You
Guest Teacher: Sandi Rose Miller
Feng Shui expert for women Sandi Rose Miller will give you simple solutions to de-clutter, get organized and create sacred spaces you love. Plus you'll discover ancient, proven techniques you can use to create your own personal paradise, where comfort and safety rule, cherished possessions abound and change flows freely in support of your self expression and happiness.
BONUS #6
Aging With Grace & Vitality Optimal Hormone Health & Radiance
Guest Teacher: Susun Weed
Discover how to gracefully travel this journey of aging, or as I like to call it, "saging." What does it mean to become a "sage?" Webster's Dictionary defines a sage as "one who is wise through reflection and experience." Susun reveals her ageless secrets for how to SAGE with grace and through herbal medicine, botanical allies and spirit healing the "Wise Woman Way."
Here's What Women Are Saying About Jennifer
and the Vibrant Healthy Woman Program:
Tera Warner
Founder of the world's largest online raw food cleansing and detoxification programs for women
"Jennifer Joy Jiménez has what it takes to open the floodgates to femininity, flexibility and freedom. She creates the safety within which stiff, overworked and out-of-touch women like myself can open the doors to self-love and develop the courage to move and express ourselves with confidence and authenticity. What's it going to take to breakthrough your limitations, self-judgment and self-image so you can finally express and experience Life as it moves through you? Jennifer Joy Jiménez cracked me wide open, and she can do the same for you."
Eileen Pachecko
"I definitely got the results I wanted with the course and much more. I feel like I have evolved light years from where I was to where I am now. This program was the missing piece I was looking for to integrate all that I had been working on with my personal development growth. I am so grateful that I have reclaimed my confidence and self-esteem. I am supportive and nurturing of my entire being and I now fully appreciate the miracle of my human form."
Pattie Craumer
"I am much more confident, calmer, and freer to express myself as a whole woman. I found my deeper worth and dance and movement are now like a celebration of my body. My body is truly a beautiful thing. And I am worth it! This is truly a unique program in the world of 'all the same' stuff. Jennifer is gifted at helping anyone love their bodies and themselves in a whole new way."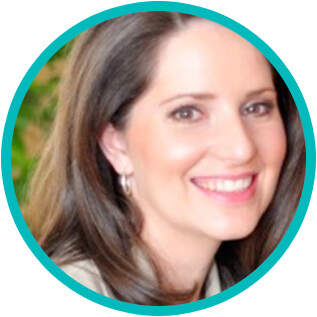 Tina Aiton
"I have installed new patterns and habits of self-care that have been easy to maintain and I feel at peace and comfortable doing so… I have released 18 pounds and gained lean muscle. My clothes fit better, I feel more energized and confident in my skin… I am forever changed by the growth I experienced during the program because the shifts have gone much deeper than just changing a habit or activity and then trying to maintain that…the change came from a much deeper place and feels permanent."
Debbie Rosas
CEO, founder and co-creator of Nia
"Jennifer is a gifted, creative teacher. She reminds us that through dance we can evolve into spirited and spiritual beings who celebrate the joy and gift of life in the body."
Mary Morrissey
International Speaker, Best-Selling Author, CEO Consultant, Visionary, Empowerment Specialist
"Jennifer Joy Jiménez has helped thousands break free from limitation to a truly vibrant healthy life, and she can help you, too! When you work with Jennifer not only will your body thank you, but your life will be transformed."
Candy Norris
Amarillo, Texas
"I struggled for 30 years with my self esteem, and now I accept my body more and I am much happier as a result. I released 78 pounds, and NOW I'm back into my size 14 jeans! Without suffering and deprivation. I can play more with my grand-daughters now, and I feel wonderful!"
Ivy McDonald
South Carolina
"I am so happy and grateful now that I have banished my sedentary lifestyle and finally started eating healthy and exercising regularly. I have now built up my confidence and motivation to move across state lines to South Carolina and go back to school to follow my dream career. I am feeling very confident and proud of myself."
Lauren Brollier
San Bruno, CA
"I'm a former teacher, and I didn't think it was possible to be both powerful and feminine, and I had so-so health practices. Through the VIbrant Healthy Woman Program I discovered my inner voice, and the magic of being a vibrant, powerful and feminine woman. I cleaned up my diet, cleared up my skin, and I now allow myself to shine in my relationships, and I feel confident in her bikini, especially when I'm with my boyfriend!"
Kimberly Tilton
Santa Rosa, CA
"I completely re-patterned a very heavy habit of self-criticism which had been running since childhood. This has led to deeper feelings of self love and acceptance, freedom, expansion, and abundance as I move through life. I am finally releasing extra weight, which I've carried as a form of protection for over 15 years! I've made major changes to my diet and have released 40 pounds. Also, I found it easy to release the clutter in my home, which had plagued me for decades! Now I live in a home that is organized and beautiful. I am so grateful to have had the opportunity to work with Jennifer and to have had such massive growth in the past year due to her programs and her incredible skill as a coach and mentor!"
Dori King
Phoenix, AZ
"I have gotten in touch with my physical body through exercise, dance and movement and I feel more energized and good about my body. I am eating healthy, nutritious life giving foods. I have lost 12+ pounds! Yeah! I feel more attractive and am loving and appreciating myself more like a best friend. I Feel more happy and joyful and hopeful about my life and direction. I have experienced increased sensuality. I Feel like the lower half of my body is coming alive and is breathing! I feel more of a sense of being alive and looking forward to life, more hopeful, supported and believed in a way I have never had before. I realized how to embrace my own feminine beauty, and allow myself to shine from inside. I feel more like a woman. I feel better about me, and what I have to offer, and that I do have something worthwhile to offer the world. My studio is clean and tidy, my home is less cluttered and it has helped my clarity. This program has also helped to improve my relationship with my husband and inspired him to clear out 'stuff'', eat healthier and exercise. I appreciate him much more, and we are getting along better. I am also much more patient and loving with my mother. Jennifer offered me strong support and encouragement when I needed it most, but with a wise and loving strength."
"Ok Jennifer, I'm IN!
What's the Investment?"
As women we've been trained to invest tens of thousands of dollars in higher education and degrees.
We've been trained to invest in our businesses and on our aging parents.
But few of us have been trained in the GREAT importance of investing in ourselves, our health, and our happiness.
When the Dalai Lama was asked what surprised him most, he said,
"Man. Because he sacrifices his health in order to make money. Then he sacrifices money to recuperate his health. And then he is so anxious about the future that he does not enjoy the present; the result being that he does not live in the present or future; he lives as if he is never going to die, and then dies having never really lived."
Investing tens of thousands of dollars on higher education may help women get the career, accolades and recognition they desired, (at best) but unfortunately never helps most women with the deeper work required to fully own their self-worth and feel fully confident and ALIVE in their life.
Participants in the Vibrant Healthy Woman program share that they finally have the tools they always needed to create the vitality, radiance, confidence and relationships and life they desired most!
The good news is we've made investing in yourself and the Vibrant Healthy Woman program simple and affordable.
Plus, Your Investment Is Protected by My
90-Day
Client Satisfaction Guarantee
You matter to us and we want to support you in creating the ideal outcome you desire!
If you feel for any reason you are not getting your needs met, please let myself or my team know and we will do everything in our power to help you get the support you need and create the results you would love.
However, don't enroll planning to FAIL, enroll in this program expecting and planning to succeed, and you WILL succeed!
The Vibrant Healthy Woman Has LIMITED space available-
ACT NOW – This Program Will Sell Out Quickly
If you are resonating with this opportunity and you would like to explore stepping in, enrollment is offered on a first-come, first-served basis, and space is extremely limited.
Jennifer limits enrollment to a small group of like-minded women, so she can give you her support, love, guidance and mentorship at the highest level of service she would love to provide.
Before you enroll, we want to make SURE you and Jennifer are a good fit to work together to help you create the ideal results you would love.
Therefore your next step is to claim your complimentary 30-minute Vibrant Healthy Woman Strategy Session!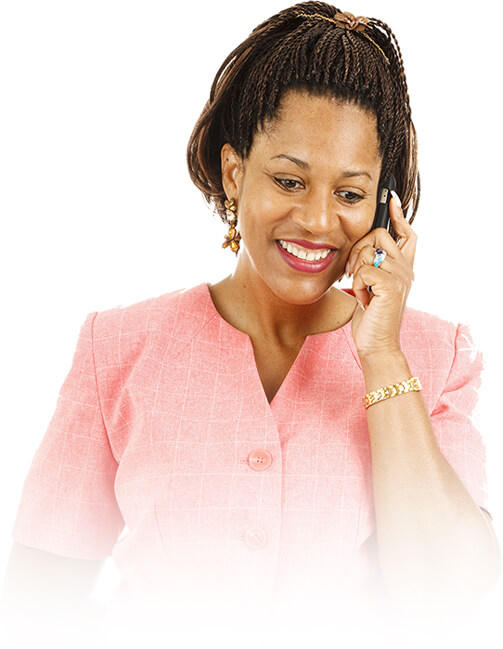 During this free session:
You will gain clarity on what your goals and dreams are for your health and your life, including any hidden challenges that may be sabotaging your success.

You'll get your questions about the Vibrant Healthy Woman program answered.

If the program IS a good fit for you, your consultant will walk you through how to enroll. It's VERY easy!