What Sets Apart The True

Difference-Makers

Of The Coaching Industry?
After testing, experimenting and staying the course through wave after wave of 2020 curve-balls...
After scouring the globe to find the most brilliant minds, innovative entrepreneurs and intuitive business leaders who've enjoyed greater results than ever since last year…
After interviewing the "winners" of the coaching industry and reverse-engineering the hidden, counter-intuitive secrets to their massive success...
And we're going to share everything we've learned with YOU in an upcoming, brand-new, 3-day event that's exclusive to Brave Thinking Institute Certified and Provisionally Certified Coaches:
What Does It

Really

Take To Become An Abundant,
Influential Life-Coach In Today's "New Normal"?
2020 dealt a fatal blow to nearly 100,000 businesses (in the U.S. alone) in 2020. Over 20 million Americans lost their jobs.
Yet the coaching industry was barely impacted!
In 2020 alone, the coaching industry blew past $11 billion in total market size.
And while thousands of coaches around the world reported Covid to have a "significantly negative" impact on their business – citing plummeting numbers in their income and total clients served (with others having to shut down their business entirely)...
Thousands of others reported the exact opposite.
The top tier of coaches on the planet (many of whom reside right here at the Brave Thinking Institute) have seen their businesses skyrocket in the last year.
More clients on their calendar ~ Better results with their coaching ~ More abundance in their business ~ Less stress about finances ~ More positive impact on the world ~ More joy, ease & freedom in their lives..
What is their secret? How are the "top-tier" coaches creating such

dramatic

success (when others are flailing & ready to give up)?
We wondered the same thing.
And after a year of testing what works in today's new "normal", and combining these fresh insights with our decades of hard-earned lessons...
We're ready to unveil our findings in a brand-new Virtual Event unlike anything you've seen before...
In Coach-A-Palooza, we're bringing together the best parts of a high-level training, networking event, music festival, professional conference and award ceremony – all wrapped up into one weekend experience that will leave you feeling:
Reset ~ Energized ~ Inspired ~ Connected ~ Empowered
...and most of all, equipped with the specific tools and step-by-step strategies to take your coaching business to all new levels of success in 2021 and the rest of the decade!
Who's Invited to Coach-A-Palooza?
Once again, this event is reserved exclusively for Brave Thinking Institute certified and provisionally certified coaches!
If you'd like to create results in your coaching business that, up until now, have felt elusive (or even impossible)…
Whether that's creating even greater levels of impact and income, or simply getting your business back on track and creating the abundance you need to go full-time, Coach-A-Palooza is your perfect opportunity for a level-up!
Learn The Secrets To Creating A

Thriving

Coaching Business

Overflowing

With Happy Clients – Without Sacrificing Your Health & Relationships
During these 3 days, you will have a chance to:
Attend

18 Content Sessions, 9 Breakout Trainings and multiple "Hard-skill" offerings

that will quickly show you

tangible results

in your business

Become a Featured Speaker

on this event's virtual stage – reaching thousands of attendees and expanding your reach in a whole new way
Discover

cutting-edge industry secrets

on creating a successful coaching business in any market & any circumstance (even if you've been stagnating for months)
Choose from

multiple tracks of learning

(we have so much to give you, we had to overlap many of the training sessions!)
Hear from

outside expert speakers

and be inspired by

celebrity guests!

Enjoy

motivational speakers and celebrity musicians

, who will fill you up and keep you energized throughout the event
Get a front row seat to

high-level teachings

never-before-covered

in our previous Coaching Trainings

Recharge and re-energize

yourself with fun activities, inspirational experiences and high-vibration entertainment!
Receive a share of

over $25,000 of prizes and awards

ready to celebrate our coaches - aka YOU!
Break Through To Your Next Level Of Success With The Help Of Our Remarkable Panel Of Outside Experts, Guest Trainers & Celebrity Speakers!
Diana Nyad
Legendary Swimmer, Author & Motivational Speaker
×
Diana Nyad
Legendary Swimmer, Author & Motivational Speaker
Presentation Title: Find a Way: The Courage To Dream
25 million people worldwide rooted for Diana Nyad as she approached the Florida shore, at long last achieving her 35-year-old dream of becoming the first person to swim from Cuba to Florida. Diana is not one to quit. On her fifth attempt, speaking the words "Never Ever Give Up" to the wildly cheering crowd on a Key West beach on September 2, 2013, Diana may have been dazed and physically spent, but she showed the world what persistence and bold spirit can manifest. Diana stroked the amazing 110.86 miles in 52 hours, 54 minutes, 18 seconds. A worldwide response of inspiration came flooding toward Diana, from personal messages from President Obama and Hillary Clinton to literally millions of people who felt their own lives lifted with Diana's "Find a Way" philosophy. Daring to reach for the stars, this swim beginning to seem impossible (after her four attempts over 35 years and other strong swimmers trying and failing since 1950), Diana has motivated the world at large to live fearlessly, to chase one's dreams with unwavering commitment. The second statement the victorious 64-year-old made on that Key West beach? "You're never too old to chase your dreams." And her third statement on that historic day: "It looks a solitary sport, but it's a TEAM." Courage, bold vision, and the ability to articulate her philosophies have propelled Diana through an inspiring life. A prominent sports journalist, filing for National Public Radio, ABC's Wide World of Sports, The New York Times and others, Diana has carved her place as one of our compelling storytellers and sought-after public speakers. In September, 2019, Diana's stage show "The Swimmer" played to sold-out audiences at the storied Minetta Lane Theater in New York City. And the play is now being courted at other off-Broadway theaters for 2021. Diana's memoir, Find a Way, has earned worldwide praise. She has written three other books and speaks French and Spanish fluently. Diana and her Cuba Swim Head Handler Bonnie Stoll have launched an initiative called EverWalk, to lead us walking along the epic outdoor corridors of America. Diana and Bonnie intend to turn us into a nation of millions of walkers. And Diana is yet again dreaming big, leading a million swimmers and walkers (Swimmers Commit, EverWalkers Commit) June 2020 from Miami to Washington, DC, in a push for American companies and individuals to reduce single use plastics in our businesses and our homes
Kenny Loggins
Singer, Songwriter, Grammy Award Winner
×
Kenny Loggins
Singer, Songwriter, Grammy Award Winner
Presentation Title: The Inspiration Behind the Music: An Evening with Kenny Loggins
Kenny Loggins has sold more than 25 million albums worldwide and has won two Grammy® Awards. His songs have left his musical imprint on "the soundtrack of our lives." Over the last four decades, his chart-topping songs have included "This Is It," "I'm Alright," "Footloose," "Danger Zone," and so many more. In addition to his string of successful recordings, both solo and as a member of the famed duo Loggins & Messina, Kenny became the first major rock star to dedicate himself to recording music for children and families. His album Return to Pooh Corner remains the best-selling children's album of the last 20 years. In 2016, he released his latest children's project, the book Footloose (Moondance Press, an imprint of Quarto Publishing Group USA, October 17, 2016), inspired by his 1985 Oscar® nominated and Grammy® Award-winning "Song of the Year." His song "Conviction of the Heart" was hailed as the "unofficial anthem of the environmental movement" by Al Gore, when Loggins performed it on Earth Day in 1995 at The National Mall in Washington, D.C. In 2016, he was a recipient of the ASCAP Harry Chapin Humanitarian Award at the annual Chapin Awards hosted by WhyHunger. Later that year, The Guild of Music Supervisors honored the legendary singer, songwriter and guitarist with the organization's first-ever Icon Award for his outstanding achievements in film, television, and soundtracks. His gift for crafting deeply emotional music is unparalleled, and it's been a part of his life as long as he can remember. His generous support of countless local organizations has made a lasting impact on the causes that are close to his heart. Through his work with Toys for Tots in Santa Barbara, CA, Kenny helped launch Unity Shoppe in 1988. An expansion of the Council of Christmas Cheer which previously only existed during the holiday season, Unity Shoppe expanded the program to exist year-round so individuals could volunteer their services to help low-income families, children, the elderly, sick, and disabled in Santa Barbara County. Kenny regularly lends his musical talent and generous heart to support youth-based programs like Make a Wish, Teddy Bear Cancer Foundation, and Little Kids Rock. Kenny was honored with a Humanitarian of the Year Award from Little Kids Rock for his extensive commitment to children's causes in 2016. In 2018, he helped re-open the original Notes for Notes (N4N) Studios at the Boys & Girls Club of Santa Barbara and United Boys & Girls Club of Santa Barbara County, giving over 600 kids each year access to a world of musical expression where they can record music, learn to play an instrument, and form a band with their friends for free. In February 2021, Kenny will released "The Great Adventure", a brand-new single that is set to be used as the theme song for San Diego Zoo Kids television network. The closed-circuit television adventure channel features programs produced primarily for medical facilities that serve pediatric patients and their families. The channel debuted at Rady Children's Hospital in 2013 and offers family friendly, animal-oriented stories that are both entertaining and educational, supporting Kenny's core belief that "every child should experience the healing power of music." For more information, please visit https://www.kennyloggins.com
Jerry Rice
Hall of Fame Wide Receiver & Three-Time Super Bowl Champion
×
Jerry Rice
Hall of Fame Wide Receiver & Three-Time Super Bowl Champion
Presentation Title: Becoming Legendary: Best Practices for Becoming The Greatest Of All Time
Hall of Fame wide receiver and three-time Super Bowl champion Jerry Rice is widely regarded as the best wide receiver to ever play in the National Football League, and arguably the greatest player of all time. During his 15-year career with the San Francisco 49ers, Rice won three Super Bowls (Super Bowl XXIII ('88), Super Bowl XXIV ('89) and SB XXIX ('94)) and one Super Bowl MVP. He enjoyed three seasons with the Oakland Raiders, including a Super Bowl appearance and one season with the Seattle Seahawks before retiring in 2005. Rice was elected into the Pro Football Hall of Fame in January 2010, his first year of eligibility. Rice's meticulous preparation and work ethic during his 20-year NFL career became legendary. He holds 36 NFL records – a record in itself. Has scored the most touchdowns in NFL history (208) and holds virtually every significant career receiving record, including receptions (1,549), yards receiving (22,895), all-purpose yards (23,546), touchdown receptions (197) and consecutive games with at least one catch (274). After his retirement, Rice's celebrity has grown beyond the football field. He finished second in the second season of the ABC hit-reality show Dancing with the Stars and has appeared on NBC's Deal or No Deal and Law and Order SVU, FOX's Don't Forget the Lyrics, CBS's The Class, CW's The Game and One Tree Hill, Spike TV's Pros vs. Joes, ABC's American Inventor and The Biggest Loser. Rice took his love of golf on the Big Break's 20th season, leading his team to victory against other NFL Legends on Big Break NFL Puerto Rico. He was a football analyst for ESPN and also co-hosted "Sports Sundays" with Raj Mathai on the San Jose NBC local affiliate. This success off the field and renowned work ethic has appealed numerous corporations to Rice, who is working as a brand ambassador/spokesperson for NIKE, Fanatics and Tri Star to name a few. Rice was recently named the San Francisco 49ers Foundation Honorary Chairman to aid in the foundation's mission to educate and empower Bay Area youth. Born in Crawford, Mississippi, Rice did not start playing football until he was a sophomore in high school. Despite becoming an All-State player, Rice was not recruited by many major college football programs and attended Mississippi Valley State University, a Division I-AA school. As a senior, he broke NCAA records for receptions, yards and touchdowns and acquired the nickname "World" because there wasn't a ball in the world he couldn't catch. MVSU later renamed its football stadium Rice-Totten Stadium in honor of Rice and quarterback Willie Totten. He was elected into the College Football Hall of Fame in 2006. In 1985, Rice caught the eye of future 49ers Hall of Fame head coach Bill Walsh who drafted him with the 16th overall pick in the 1985 draft. In only his second season, Rice set the NFL record for touchdown receptions with 22 – a feat even more significant because the season was shortened to 12 games because of the players' strike. By the late 1980s, Rice had become one of the biggest receiving threats in the NFL, teaming with Hall of Fame quarterbacks Joe Montana and Steve Young to win three championships. After leaving the 49ers, Rice continued to excel, having his 13th and 14th 1,000-yard receiving seasons and scoring his 200th TD in 2002 with Oakland. During his career, Rice was selected to the Pro Bowl a record 13 times, won the NFL Most Valuable Player Award in 1987 and was Super Bowl MVP in Super Bowl XXIII. In 1999, he was ranked No. 2 in The Sporting News' list of 100 Greatest Football Players – the highest-ranked active player and receiver – and in 2010, was voted the No. 1 player in the NFL Network's The Top 100: NFL's Greatest Players. Rice resides in the San Francisco Bay Area and has four children.
Gay Hendricks
Psychologist, Best-Selling Author, Founder of Spiritual Cinema Circle
×
Gay Hendricks
Psychologist, Best-Selling Author, Founder of Spiritual Cinema Circle
Presentation Title: Breaking Down Breakthroughs: Strategies for Helping Your Clients Have Life-Changing Insights
Gay Hendricks has been a leader in the fields of relationship transformation and bodymind transformation for more than 45 years. After earning his Ph.D. from Stanford in 1974, Gay served as Professor of Counseling Psychology at the University of Colorado for 21 years. He has written more than 40 books, including bestsellers such as Five Wishes, The Big Leap, Conscious Loving and Conscious Loving Ever After, (the last two co-authored with his co-author and mate for more than 35 years, Dr. Kathlyn Hendricks). He is also a mystery novelist, with a series of five books featuring the Tibetan-Buddhist private detective, Tenzing Norbu, as well as a new mystery series featuring a Victorian-era London detective, Sir Errol Hyde. His latest book, Conscious Luck, reveals eight ways to change your fortunes through the power of intention. Gay has appeared on more than 500 radio and television shows, including Oprah, CNN, CNBC, 48 HOURS and others. His new book, The Genius Zone, will be published in June, 2021.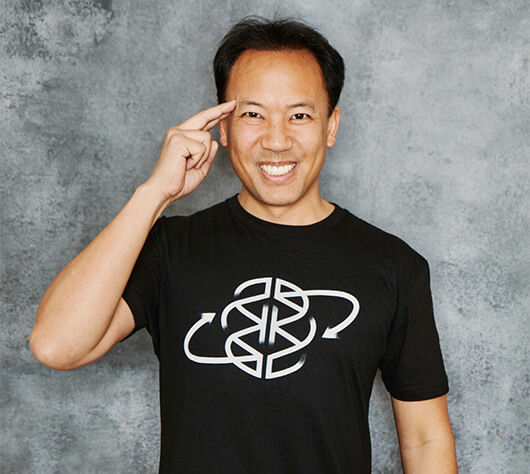 Jim Kwik
CEO, Kwik Learning, Best-Selling Author, Podcast Host, Speaker and Trainer
×
Jim Kwik
CEO, Kwik Learning, Best-Selling Author, Podcast Host, Speaker and Trainer
Presentation Title: Becoming Limitless: How to Unlock the Untapped Potential of the Human Mind
Jim Kwik, his real name, is a leader in brain performance, mental fitness and memory improvement. After a childhood brain injury left him with learning challenges, Kwik created strategies to dramatically enhance his cognitive performance. He has since dedicated his life to helping others unleash their true genius and brainpower. He is CEO of Kwik Learning, the premiere online accelerated learning academy with students in 195 countries. His clients include Google, Virgin, Nike, Zappos, WordPress, Cleveland Clinic, Caltech, Harvard and Singularity University. Kwik is the author of the NY Times and #1 WSJ bestseller: "Limitless - Upgrade Your Brain, Learn Anything Faster, Unlock Your Exceptional Life." He is the host of the acclaimed "Kwik Brain" podcast, which is consistently the top educational training show on iTunes with tens of millions of downloads. His mission: No brain left behind. Follow him @JimKwik
Marisa Murgatroyd
Founder & CEO, "Live Your Message"
×
Marisa Murgatroyd
Founder & CEO, "Live Your Message"
Presentation Title: The Million Dollar Course Blueprint: How to Supercharge Your Group Coaching Programs and Courses to Create Engagement, Results, and Repeat Clients.
Marisa started her career as an artist who was told by her father that she had no marketable skills. She figured out how to build a high-7-figure business anyway and has shown over 10,000 students how to succeed online — many of whom also felt like they had "no marketable skills" or were told they couldn't do it. As the founder of Live Your Message & Creator of the Experience Product Masterclass, Marisa's on a mission to reinvent online education around the world so results and engagement become the norm and not the exception. She's sold over $20M in online courses and programs and we have some of the highest success rates in the industry. She's shared her new approach to product creation at top industry events including Mindvalley Momentum, Evercoach Summit, LaunchCon, MFA Live, and Traffic & Conversion Summit. She's also supported dozens of industry leaders in integrating this methodology into their products to reduce refunds and increase sales and repeat sales including our very own Mary Morrissey, Josh Turner, Jon Morrow, Alex Mandossian, Jesse & Sharla, Ocean Robbins, and many more. Most recently she co-founded Xperiencify, the world's first fully gamified membership site software, to make her methodology available to more online course creators. She lives in Topanga Canyon, California with Murray, the love of her life. He keeps her laughing all day long with his Australian sense of humor and we affectionately call each other "monkey." Together, we've grown our online business from zero to almost 8-figures, while building an amazing tribe of world changing superheroes.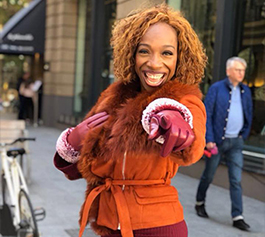 Lisa Nichols
Founder and Chief Executive Officer, Motivating the Masses, Inc
×
Lisa Nichols
Founder and Chief Executive Officer, Motivating the Masses, Inc
Presentation Title: How to Step Into Your Greatness and Shine Your Light
LISA NICHOLS is one of the world's most-requested motivational speakers, as well as a media personality and corporate CEO whose global platform has reached nearly 80 million people. From a struggling single mom on public assistance to a millionaire entrepreneur, Lisa's courage and determination has inspired fans worldwide and helped countless audiences breakthrough, to discover their own untapped talents and infinite potential. As Founder and Chief Executive Officer of Motivating the Masses, Inc., Lisa has developed workshops and programs that have transformed the lives of countless men and women, and altered the trajectory of businesses throughout the country and across the world. Lisa is also a best-selling author of six books, and her 7th book ABUNDANCE NOW, was published in 2016 by HarperCollins. In ABUNDANCE NOW, Lisa continues her journey with her fans, providing a clear and practical blueprint for personal success, drawn directly from the life experiences of its beloved author. ABUNDANCE NOW is the follow-up to Lisa's New York Times Best Seller, NO MATTER WHAT. Lisa's extraordinary story of transforming her own life from public assistance for her family to leading a multi-million dollar enterprise is the inspiration behind her bold mission to teach others that it is possible to do the same. Today, fans worldwide revere Lisa for her mastery of teaching people how to accomplishing unfathomable goals and tap their limitless potential. A noted media personality who has appeared on Oprah, The Today Show, The Dr. Phil Show, The Steve Harvey Show, and Extra – just to name a few, is also celebrated for the impact she has on the lives of teens. Through Lisa's non-profit foundation Motivating the Teen Spirit, she has touched the lives of over 270,000 teens, prevented over 3,800 teen suicides, supported 2,500 dropouts in returning to school, and has helped thousands reunite with families. Among the prestigious awards and honors bestowed upon Lisa for her extensive work are the Humanitarian Award from the country of South Africa, The Ambassador Award, and the LEGO Foundation's Heart of Learning Award. The City of Henderson, Nevada named November 20th as Motivating the Teen Spirit Day; the City of San Diego named April 25th Motivating the Masses Day, and the City of Houston, Texas named May 9th as Lisa Nichols Day for her dedication to service, philanthropy and healing. Lisa lives, plays and works in the greater San Diego, California area and on stages around the world, working alongside her world-class team committed to Motivating the Masses.
Mari Smith
Facebook Expert, Speaker, Webcast Host & Consultant
×
Mari Smith
Facebook Expert, Speaker, Webcast Host & Consultant
Presentation Title: Supersizing: How to Attract 10X More Clients with Facebook (even if you're a complete beginner)
Often referred to as "the Queen of Facebook," Mari Smith is considered one of the world's foremost experts on Facebook marketing and a top Social Media Thought Leader. Facebook hired Mari to teach businesses throughout the U.S. and to help create the company's Blueprint certification programs. Forbes describes Mari as, "… the preeminent Facebook expert. Even Facebook asks for her help." IBM named Mari as one of seven women who are shaping digital marketing. Mari is an in-demand keynote speaker, dynamic live webcast host, corporate social media strategist, and popular brand ambassador. She is coauthor of Facebook Marketing: An Hour A Day, and author of The New Relationship Marketing. Mari also has a passion for personal and professional development and helping raise consciousness on the planet; she is a founding member of ATL (Association of Transformational Leaders) and a member of TLC (Transformational Leadership Council).
Level-Up Your Coaching Skills With Brand-New Trainings From Our Expert Faculty
Founder of Brave Thinking Institute™
Do you feel called to help others create lives they love living? Mary Morrissey shares this calling and has devoted the past 40+ years to its pursuit. She empowers individuals in achieving new heights of spiritual aliveness, wealth, and authentic success as a world-class inspirational speaker, executive coach, and corporate consultant. A world-renowned expert on the "Invisible Side of Success," Mary pioneered a unique form of heart-centered, transformational life coaching that integrates spiritual principles with practical, everyday application, for lasting, life-changing results.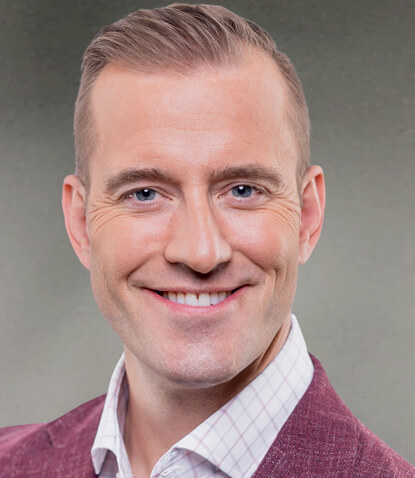 Co-Founder & Executive Director of Coach Certification Division
To thrive as a life coach, you must attract the clients you are destined to serve. As the Co-Founder of the Coach Certification Division and a master of marketing, Mat Boggs is here to help. Mat is a published author with Simon and Schuster, been featured on The Today Show, CNN, FOX & Friends, Oprah and Friends, and has generated over 100 million views on his online platforms. Having built his own highly successful coaching business, Mat loves supporting coaches in employing simple, proven marketing strategies that attract the right clients in a highly effective, and supportive way.
Chief Executive Officer & Business/Leadership Faculty of Coach Certification Division
Transforming your passion for coaching into a thriving business takes knowing what works – and in this, John Boggs is the expert. John was instrumental in turning a failing real estate startup into a thriving company with over $60 million in annual revenue. He's provided business and leadership coaching and training for executives at The World Bank, Johnson & Johnson, Toyota, The Marriott Corporation, CitiGroup and Century 21. And now he shares his passion and expertise in business and leadership success with you.
Chief Innovation Officer & Enrollment Faculty of Coach Certification Division
Leading successful enrollment conversations is vital to building your coaching business, and top sales performer Jennifer Jiménez is the perfect guide. As co-founder of Conversations that Close, she's helped entrepreneurs worldwide generate over $40 million in revenue for their businesses, while leading her own thriving coaching business that helps thousands of people annually become more confident, healthy, joyful, abundant and full of life. Discover her approach to authentic, heart-centered sales to grow your coaching business with ease.
Enrollment Faculty of Coach Certification Division
If you're unsure of how to lead sales conversations, Rich Boggs is here to support you. From his days selling door-to-door as a teenager, to building sales teams, to owning his own multi-million dollar company, Rich has more than 25 years' experience in the professional sales arena. Co-founder of Conversations that Close, as well as the Institute for Sales Mastery, Rich's gift is coaching entrepreneurs and companies across the globe in the art and science of "heart-centered sales."
One of the fastest ways to improve your skills as a life coach is to model what other successful coaches do – coaches like Kirsten Welles. A founding member and Fellow with the Institute of Coaching at Harvard Medical School, Kirsten brought DreamBuilder Program to a successful integrative medical practice. Now, Kirsten runs her own booming coaching program, helping clients break through their paradigms so they can live lives that fully express their dreams, gifts and talents. Kirsten shares her bountiful expertise and wisdom by coaching all of the coaches in our certification programs.
Be Celebrated In Our Very First "Coaching Awards" Ceremony!
While our highest-priority is to empower you with training and tools you can use to create massive amounts of abundance in your coaching business this year…
We also realized NOW is the time to celebrate the life-changing impact you create in the world as a life coach!
Life Coaching is a sacred profession, and at Coach-A-Palooza, we're holding the first-ever Brave Thinking Institute Coaching Awards – where you are the star!
The award ceremony comprises two categories: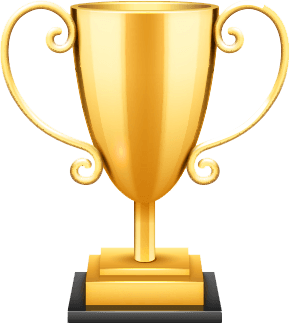 As coaches, we know that every life transformed makes a difference in the world. The "Outstanding Impact" Award will celebrate the coaches that have positively influenced large numbers of people – achieving an extraordinary benchmark of impact within the last 12 months – with $17,000+ in cash prizes and other fun gifts to help you accelerate your success!
Transformational Coach Award
The Transformational Award will be given to the most outstanding client transformation. This award will be chosen by attendees – everyone has the chance to submit your most inspiring client story and get a chance to win more amazing prizes!
And Introducing Our Favorite Guest Speaker… You?
As a Coach-A-Palooza attendee, you'll have the unique opportunity to join us on the (virtual) stage and reach hundreds with your message as part of our official speaker lineup!
We are committed to support you as a valuable member of our coaching community — so we reserved one speaker spot for one of our Brave Thinking Institute certified coaches.
Join Coach-A-Palooza and apply to be selected!
(The chosen coach will also receive an official testimonial from both Mary Morrissey and Mat Boggs to use in their business!)
Transform Your Coaching Business In 3 Groundbreaking Days
At Coach-A-Palooza, you'll be at the very forefront of the coaching industry.
From hard skills training sessions to inspirational stories, our stellar lineup will cover topics that have never been taught before in any of our trainings!
Some of the powerful subjects covered at Coach-A-Palooza will be:
 Productivity & Balance: How to

grow a wildly successful coaching business –

even while working a full-time job


Proven practices for easier, more effective & ethical enrollment (practically guaranteeing a client's "Yes!" once they're on the phone with you)

How to create videos that generate millions of views (bringing you more clients than you know what to do with!)

Leveraging the hidden principles of the "Spiritual Side of Success" to create infinite possibilities in your business

Keys to owning your worth, raising your prices and catapulting your income in the months following Coach-A-Palooza

All new coaching skills and powerful frameworks to sharpen your coaching skills (so you can easily help clients transform their lives in record time)
Frequently Asked Questions
We're here to help! Click the button below to be connected to a Coach-A-Palooza Concierge.