Discover the Fastest, Easiest,

Most Reliable System


for Building a Profitable, High-Impact Coaching Business...
Even If You're Working a Full-Time Job and Have Never Coached Before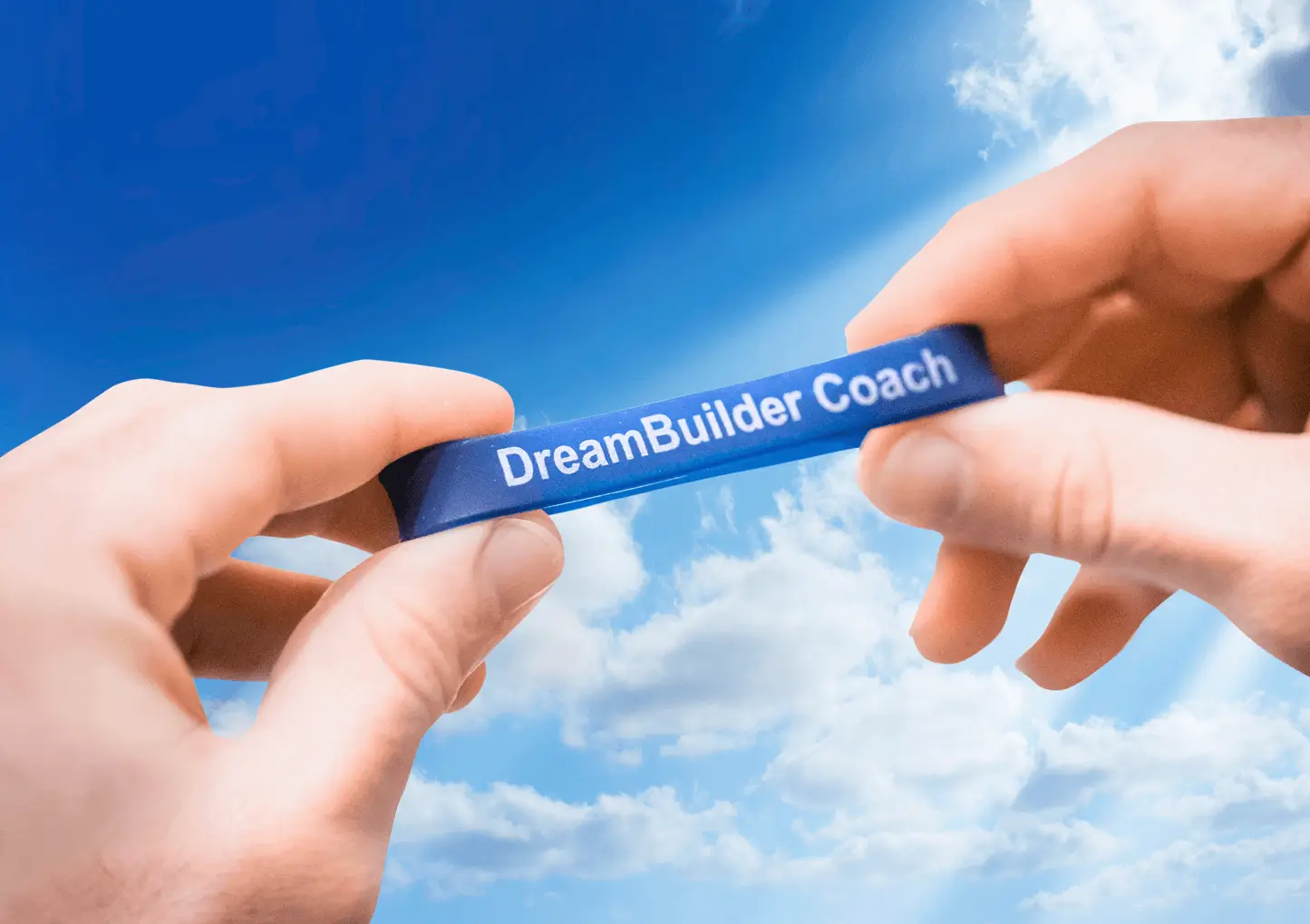 When you become a certified
you'll master the 4 pillars of coaching…
and finally live your purpose, increase your income & make a meaningful difference in the world.
If you're a heart-centered person who:
Longs to make a profound impact on the world doing work you absolutely LOVE…
Feel called to a life of greater PURPOSE, doing work you were born to do…
Have a burning passion to help others as a heart-centered life coach…
...You might be a perfect candidate for our DreamBuilder® Coach Certification program!
As a Certified DreamBuilder® Coach, I'm now working just three hours a day and loving it. After just 4 months of coaching, I made $7,000. And this next month, I'm on track to generate $25,000! That's my previous annual income that I'll generate, in just one month."

Why 'Right Now' Is the BEST Time in History to Become a Life Coach
Forbes magazine has declared coaching to be one of the fastest-growing 6-figure careers. In fact, 2020 was the most lucrative year ever for many of our coaches.
These trends are predicted to only continue to go UP!
As global challenges continue to get bigger (and stranger), more and more people are looking for help.
And with massive growth projected to continue and accelerate in all things online business…
With more and more companies moving to virtual working environments…
With the accelerating global spread of smartphones, computers and fast internet across the world…
Billions upon billions of people are spending more and more of their time online.
That means more and more people online, looking for HELP navigating these chaotic times. Billions of people longing for greater purpose, searching for deeper meaning, wondering how to overcome their challenges and make their dreams come true.
And every single one of these people is unique – with different dreams, preferences and personalities… and different needs from a coach!
Which means that there are people out there, right now (potentially hundreds of thousands of people) who are waiting for YOU!
Yes, YOU, with your unique combination of background, experience, history, personality, passions, innate talents and energy.
If you don't follow the calling in your heart to become a life coach (which I know is in there if you've read this far!), these people might never get the help they need.
But you CAN help those people…
You can become a transformational life coach, with a thriving business and an amazing life…
...if you get the training and knowledge we have to offer you.
How We Helped 3,000+ Coaches Build Profitable Businesses
(Most of Them From Scratch!)
Since 2012, Brave Thinking Institute has trained and certified 3,000+ people to become DreamBuilder® Coaches. Most of them had ZERO coaching experience when they started!
Our DreamBuilder® Coaches are people from all over the world and all walks of life. By following our simple, proven, 4 Pillar Coaching System system, they've created their dream lives: Supporting themselves and their families with an abundant income made by helping others create lives they love living.
Our 4 Pillar Coaching System Delivers EVERYTHING You Need to Thrive
Brave Thinking Institute's proprietary 4 Pillar Coaching System offers the most comprehensive framework and roadmap for success available in the life coaching industry today.
Countless coaches, teachers, mentors and speakers have come and gone over the years. Only a few were able to create successful businesses that lasted for more than a few months.
The difference between the coaching businesses that succeed – vs. those that fail? The 4 Pillars of Coaching Success.
Many have parts of the '4 Pillar' system … maybe one, two or even three.
But only a handful have been able to correctly implement all 4 Pillars, consistently and sustainably over the long-term, on their own.
When you enroll in DreamBuilder® Coach Certification, you'll receive training, tools and support to implement all 4 Pillars to create a successful, sustainable, difference-making coaching business.
Pillar 1: Master a Proven System of Transformation
We'll train you on how to effectively coach your clients. You'll learn how to consistently and reliably help people create lives they love living using a proven, time-tested system of transformation.
Empower your clients to overcome their fears, become their best selves, and transform even extreme challenges into lives they absolutely love.
Pillar 2: Learn the Business of Coaching – Step by Step
If you have zero experience building a business, no problem. After decades of experimentation, research and fine-tuning, we've distilled the process of building a solid, well-run coaching business into an easy, step-by-step process.
From how to accept payments to organizing your clients, we'll walk you through the important foundations of growing a successful and profitable life coaching business. Just follow along, and you'll have a profitable, thriving business set up in no time…
And best of all, you'll get to run it in such a way that you feel nourished, connected to your purpose, and free to live your life how you choose – for years to come.
Pillar 3: Develop Your Spiritual Intelligence
Discover the centuries-old spiritual principles that guided history's most impactful people (people like Nelson Mandela and Dr. Martin Luther King Jr.), and learn how to apply these principles personally and professionally.
Creating a thriving coaching business is your dream and life's purpose. We all know how exciting and terrifying it can be as you start to stretch and take that next step – and how easy it can be to fall back into your old ways without someone there to help catch you. As you support your clients to step into their dreams ... you, too, will be supported by expert faculty as you step into your next level.
Your level of growth and awareness dictates your capacity to help others …
Which is why we devote hundreds of hours of training to YOU – YOUR growth, YOUR spiritual awareness, YOUR mindset.
You'll have continual breakthroughs in your personal growth and spiritual awareness… allowing you to:
Better serve your clients (and your friends and loved ones)
Build unstoppable momentum in your business and enjoy every area of life
Step into the confident, spiritually aware, courageous person you know yourself to be
Pillar 4: Feel Empowered and Supported
Challenges arise on any path in life – and becoming a successful coach is no exception. We're here for you, offering support in numerous ways:
Twice-weekly support calls
Monthly group coaching
Multiple, multi-day immersion trainings
Infinite access to the online training center
Facebook groups with thousands of our certified coaches, ready and willing to answer your questions and celebrate your wins with you!
You'll always know "What's next?" and "Where do I go from here?" – because we're by our coaches' sides even long after they've been certified.
Learn How to Effectively Coach Others – and
How to Build a Thriving Business
As a certified DreamBuilder coach, you'll receive access to a proven, transformational curriculum, world-class step-by-step training, cutting-edge tools and templates – everything you need to attract, enroll and serve high-paying clients you love working with!
Transformational Curriculum
You'll be fully trained in how to coach your clients through Mary Morrissey's life-transforming DreamBuilder® Program – a proven, reliable and repeatable 12-week system that's already helped tens of thousands of people worldwide create a life they love living.
The Vision Workshop™
Mary Morrissey invested more than 20 years developing, testing and perfecting this powerful client attraction and enrollment workshop – and now, it's yours! We'll train you in how to deliver this powerful, inspiring workshop to enroll entire groups of new clients all at once. Scripts, teaching stories, exercises and a "tested in the field" PowerPoint included.
Authentic Client Attraction System
Worried about how you'll find clients? We've got you covered! You'll learn field-tested strategies for how to successfully attract your ideal clients to your life coaching business – the type of clients you'd most love to work with. "Done-for-you" scripts and proven templates included.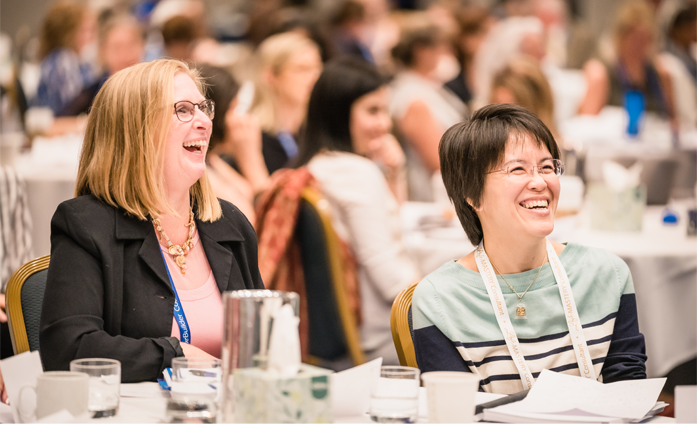 Heart-Centered Enrollment Process
By the end of this training, you'll be able to enroll clients with ease – even if you have no experience with "sales" – with a powerful enrolling "system" that truly serves your clients, helping them say YES to themselves and YES to their dreams!
Proven Business Building Structure
We don't just teach you how to effectively coach. We'll also walk you through every step of how to set up and grow a successful, difference-making, profitable life coaching business – everything from effective payment tracking to best-practices for organizing multiple clients and workshops into your existing schedule.
Five "Get Ready" LIVE Webinar Trainings
Beginning five weeks prior to your LIVE in-person certification, you'll join Mary Morrissey and her expert faculty members for a series of online trainings designed to help make your live training a launch-pad for explosive growth in your life coaching business – right out of the gate!
Three-Day LIVE Certification Training
For this live training, you'll join master coach Mary Morrissey and her faculty of world-class coaching experts for a LIVE training in beautiful Southern California.Over three days, you'll receive advanced training in how to powerfully serve clients and accelerate the growth of your life coaching business.
Customized Website & Business Card Template
You'll receive access to your very own professionally-branded website and "done-for-you" business card template, so that you can make a polished first impression to potential clients. All we need is your photo and bio, and we'll take care of the rest!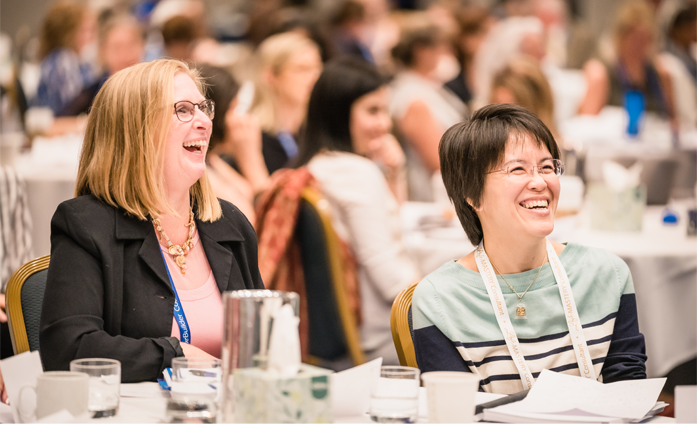 I have booked over 50 speaking engagements. I've served 44 clients and generated over $75,000 in income in the first 12 months of my coaching business. But you want to know the really cool part? I do it only working 30 hours per week."

Curious About This Possibility? Let's Explore the Idea Together!
If you're feeling pulled in the direction of life coaching – even if it doesn't 'make sense' to your logical mind – your next best step is to request a complimentary, no-obligation strategy session.
During this private conversation with one of our highly trained program experts, you'll gain clarity about what you'd most love to create – and whether becoming a life coach is really part of your vision.
A word about our approach to this conversation...
Some people avoid strategy sessions, because they fear being pressured into buying something.
But we take a different view and approach to strategy sessions than most companies.
We use a heart-centered enrollment process that gets to the true essence what you dream about creating – and then lets your intuition guide you to the decision that's right for you. We value and respect your time, and view this conversation as a sacred opportunity to serve you and your life's purpose.
By the end of this revealing process, plenty of people decide this opportunity isn't right for them… and that's wonderful. We celebrate a clear decision – no matter what you decide is right for you.
Participate fully in this strategy session, and not only will you gain great value and clarity about your vision…
You'll get a firsthand experience of how your clients will feel once you learn how to serve them in the exact same way. (Because, yes, THIS is the enrollment process you'll master when you join the DreamBuilder Coach Certification.)
Raise Your Hand to Let Us Know You're Open to a Conversation
Click the "Let's Talk" button below to let us know that you're ready to explore what it might look like for you to become a DreamBuilder® Certified Coach. We'll get in touch to book a strategy session.
Your Fun & Empowering, No-Obligation Strategy Session
This conversation is all about you and your dream of a life you would love living.
One of our highly-trained Program Experts will guide you through a simple, yet revealing, process to help you:
Create greater clarity around your vision (the essential first step to achieving your goals)
Tune into the deep wisdom your intuition is offering about whether life coaching is truly your calling and life purpose… or simply an interest
Evaluate your potential as a future coach (it's not right for everyone)
Decide whether you're right for the DreamBuilder Coach Certification – and whether Brave Thinking Institute is right for you (we respectfully turn people away every day)
Our goal is to serve you – not sell you. Just as you make decisions that align with your vision of the life you want to create, we protect the integrity of our certification program by allowing in only people who are truly aligned with our company's mission – and people for whom this is truly the best decision.
If we don't believe that our program is a good fit for you – or that you're a good fit for our program – we'll let you know with full honesty and transparency.
Provisional Certification … So You Can Start Earning!
If we agree that you're a fit for DreamBuilder® Coach Certification, you'll be enrolled and can immediately begin your online training.
We're here to support you through this process. Each week, you'll have access to support calls hosted by your senior coach and your coach concierge to address any questions that may pop up as you go through the virtual certification training.
As soon as your online training is completed, you receive your Provisional Certification and can begin coaching clients!
Become a Fully Certified DreamBuilder Coach
Once you complete your online training and build a foundational knowledge of the DreamBuilder® Coaching process, you'll be invited to our 3-day live training. At this end of this exciting and immersive experience, you'll receive your official DreamBuilder® Coach Certificate.
Now, you're ready to start enrolling clients and changing lives with your very own successful life-coaching business! From how to accept payments to organizing your clients, we'll walk you through the important foundations of growing a successful and profitable life coaching business.
Our World-Class Brave Thinking Institute Faculty
Founder of Brave Thinking Institute
Mary Morrissey is widely considered the world's foremost expert on "dream-building," the art and science of transforming dreams into results. Through her books, live events and programs, Mary has empowered millions of people worldwide to achieve new heights of meaning, purpose, aliveness and authentic success.
Chief Executive Officer & Business/Leadership Faculty of Coach Certification Division
Transforming your passion for coaching into a thriving business takes knowing what works – and in this, John Boggs is the expert. He's provided business and leadership coaching and training for executives at The World Bank, Johnson & Johnson, Toyota, The Marriott Corporation, CitiGroup and Century 21. Now he shares his passion and expertise in business and leadership success with you.
Executive Director & Marketing Faculty of Coach Certification Division
Mat Boggs is known by many as one of the world's leading experts in the areas of love and relationships. He loves supporting coaches in building their brands and businesses by employing proven marketing strategies that attract clients in a highly effective, yet supportive, way.
Chief Innovation Officer & Enrollment Faculty of Coach Certification Division
Leading successful enrollment conversations is vital to building your coaching business, and Jennifer Jiménez is the perfect guide. As co-founder of Conversations that Close, she's helped entrepreneurs worldwide generate over $40 million in revenue for their businesses. She also leads her own thriving coaching business that helps thousands of people annually become more confident, healthy, joyful, abundant and full of life.
Enrollment Faculty of Coach Certification Division
If you're unsure of how to lead sales conversations, Rich Boggs is here to support you. Co-founder of Conversations that Close, as well as the Institute for Sales Mastery, Rich's gift is coaching entrepreneurs and companies across the globe in the art and science of "heart-centered sales."
Master Coach of Coach Certification Division
A founding member and Fellow with the Institute of Coaching at Harvard Medical School, Kirsten brings a successful integrative medical practice to her coaching. Kirsten runs her own booming coaching program, helping clients break through their paradigms so they fully express their dreams, gifts and talents.
Senior Coach of Coach Certification Division
As a Senior Coach, Katie loves supporting her coaching clients to expand their belief systems, take inspired action steps and grow their personal and professional lives to align with their visions. Katie is also an ordained minister and has studied success principles, personal development and spirituality for more than 30 years.
We're all given the same amount of time each day. But only you can choose what to do with the time you've been given. Only you can choose what to do with the gifts you've been given, the talents you've developed throughout your life.
While there are infinite possibilities awaiting for you in the future and countless paths forward you could take from here…
What you do next can be distilled down to 3 options:
You leave this page, and do nothing.
You stay in your current life at your current levels of success, on the current trajectory you're on.
Perhaps this program doesn't sound like a fit for you right now – in which case, this option is perfectly fine!
Perhaps you are already happy with your life and you don't need this opportunity.
Perhaps you know you're already on track to greater success.
If that's the case, we wish you well and thank you for reading this far!
You decide to try and build a successful coaching business on your own.
You can do the research on effective coaching, and hone your coaching skills through trial and error. You can find clients, enroll them and grow your business.
You can figure out what works and what doesn't, and develop your own products, courses and programs.
With a lot of time and a lot of hard work, and a lot of trial and error, you might be able to do it!
You take the next step to explore whether the DreamBuilder Coach Certification is right for you by

requesting a strategy session.
If it is … you'll get to take advantage of our decades of experimentation, success and failure.
You plug into our proven, 4 PIllar Coaching System that trains you in the most effective way to coach people, gives you a proven curriculum, helps you continue your evolution, and shows you how to build a business.
You sign up for a structure of support that is the difference between stumbling down a dirt road in the dark and driving down the autobahn to a successful business and life you love.
These are the options … now it's time for you to follow the calling in your heart...
Trust your intuition and choose the path that lights you up, inspires you and brings more of YOU and your hidden genius, wisdom and brilliance into the world...
Follow the part of you that knows you are MEANT to help others overcome their challenges and create and live better lives…
Feed the side of you that longs to live a meaningful life and
truly make a difference in the world.
We know you carry deep, powerful wisdom inside you…
And we trust you to follow its guidance.